Brutal and stunningly beautiful
Wheels for the Audi RS 6 Avant C8
The powerful RS 6 Avant C8 with its 600 HP V8 engine is an estate car in a class of sports excellence.
HAMANN has taken the powerful car and refined it with various extravagant wheel models from HAMANN.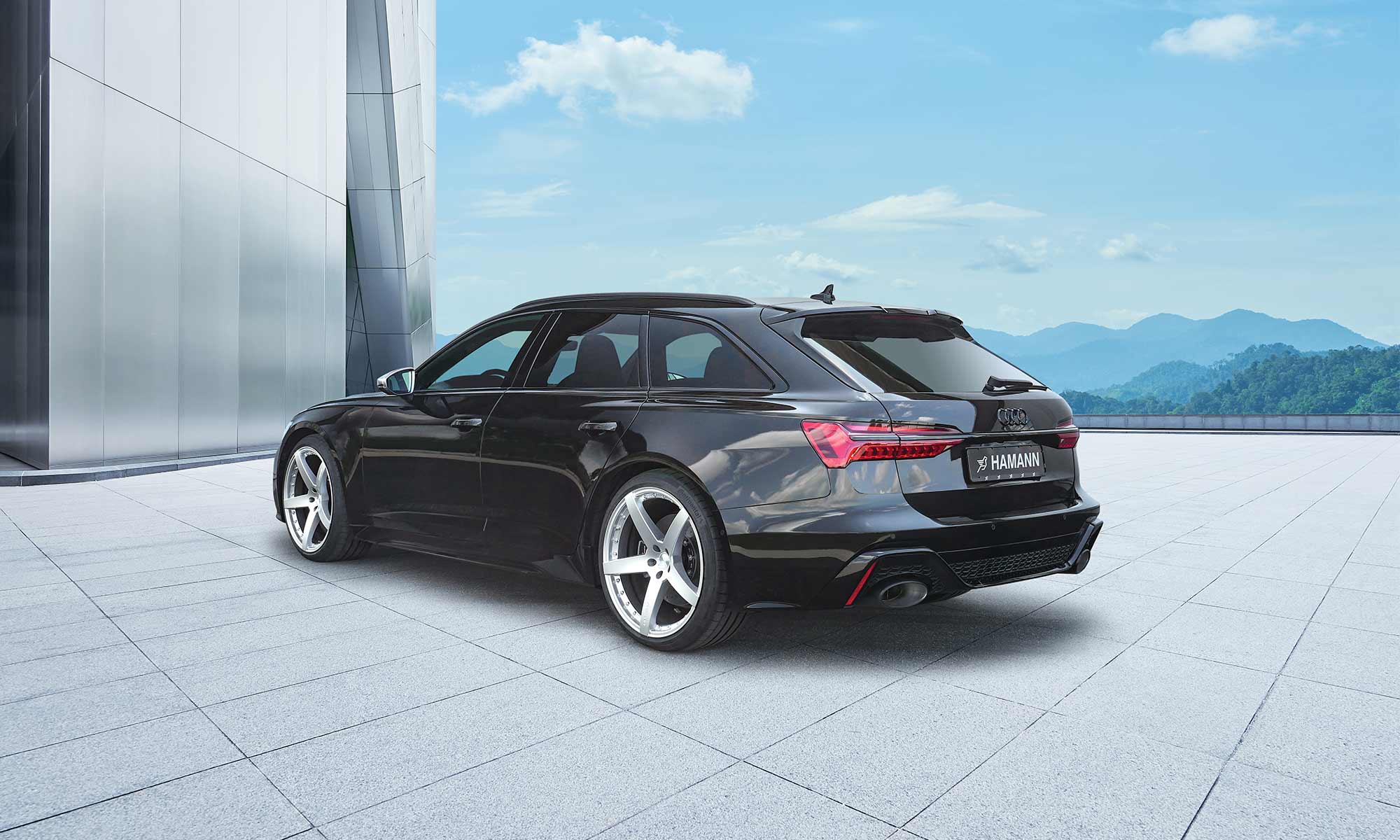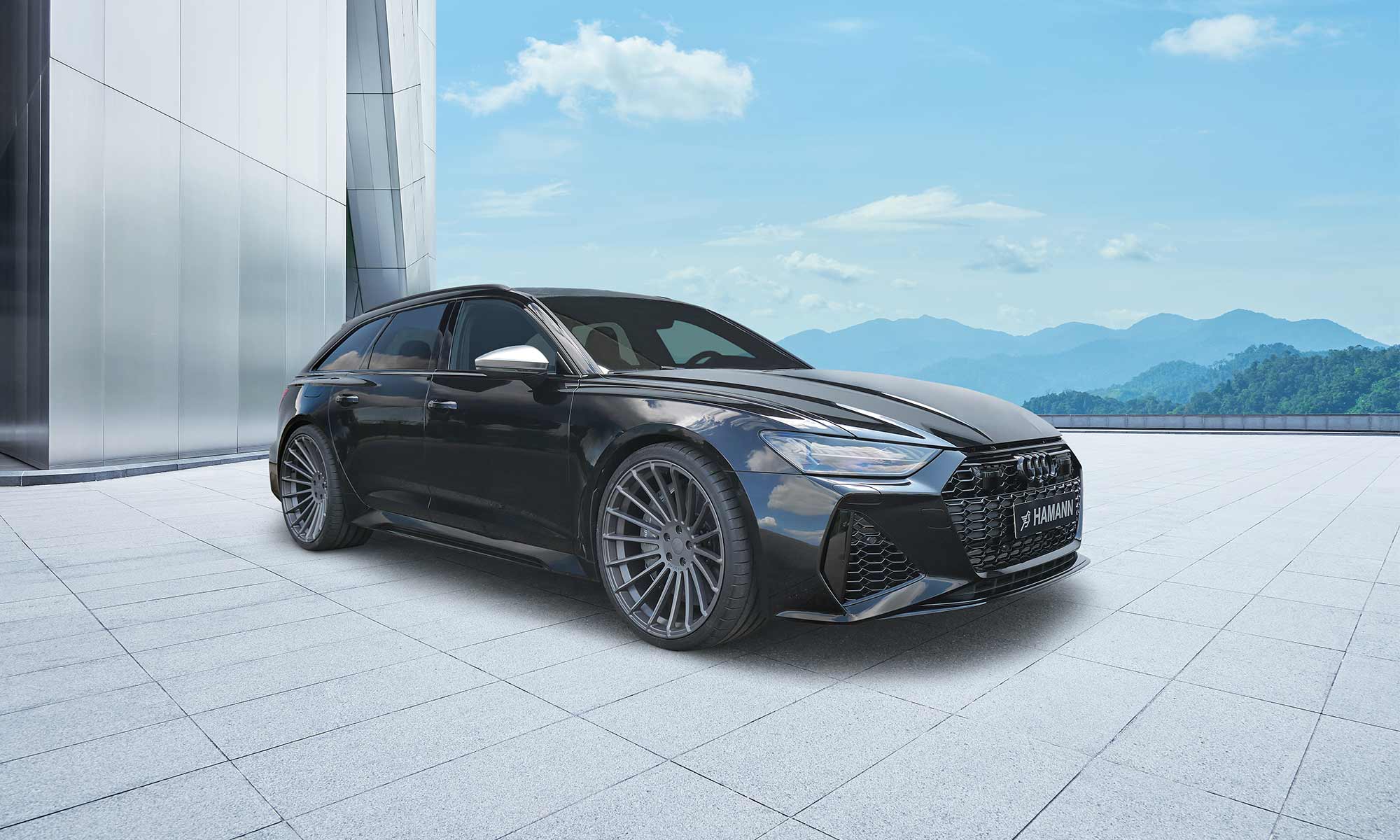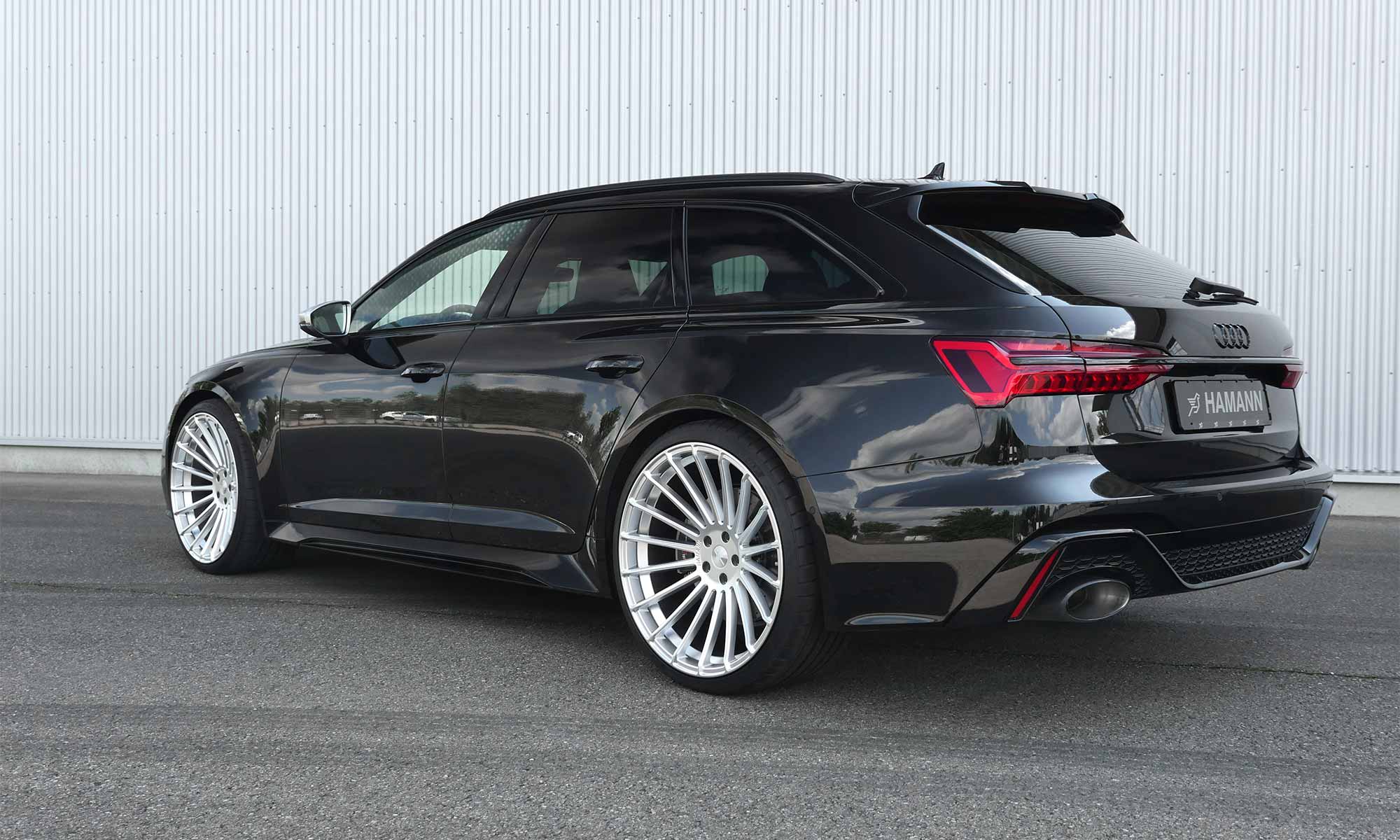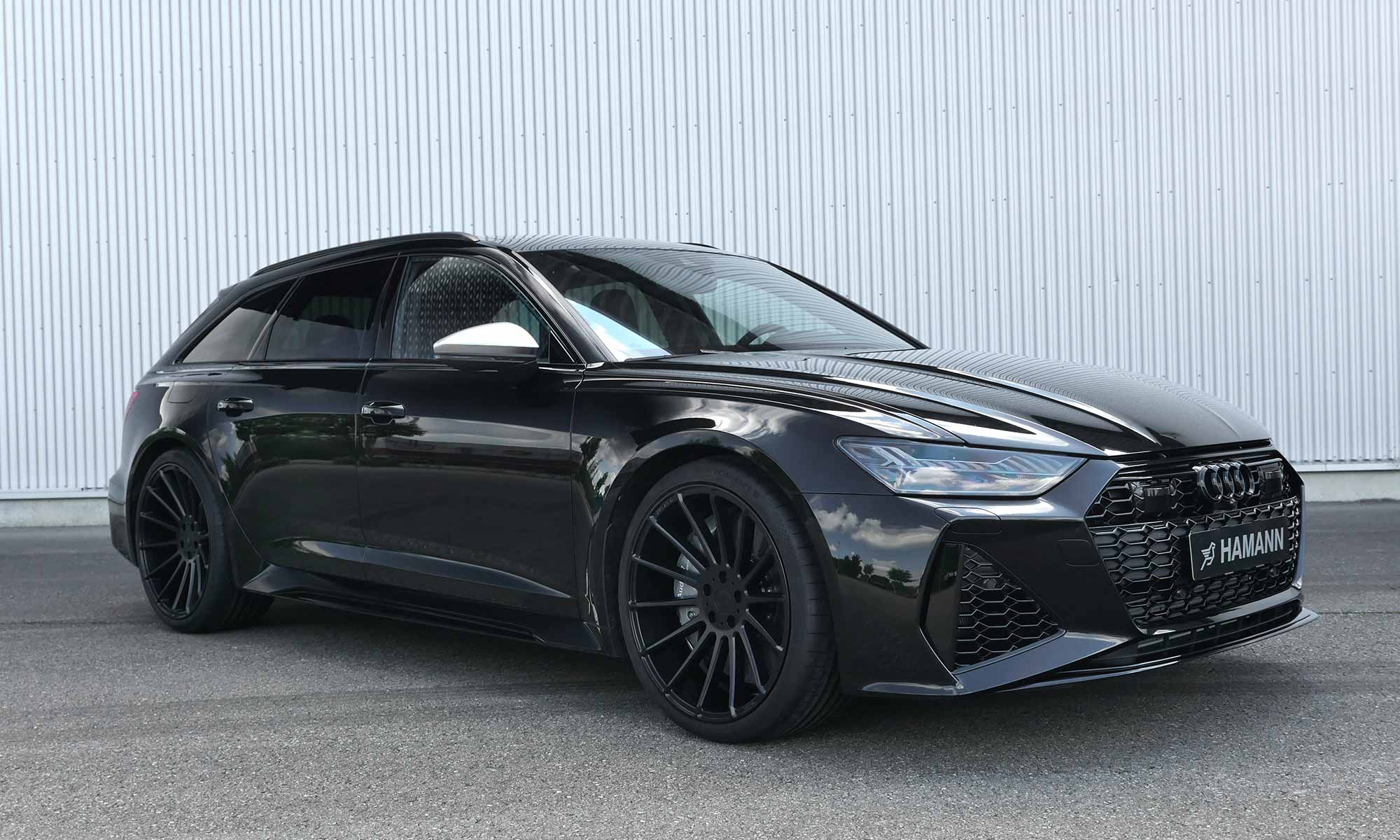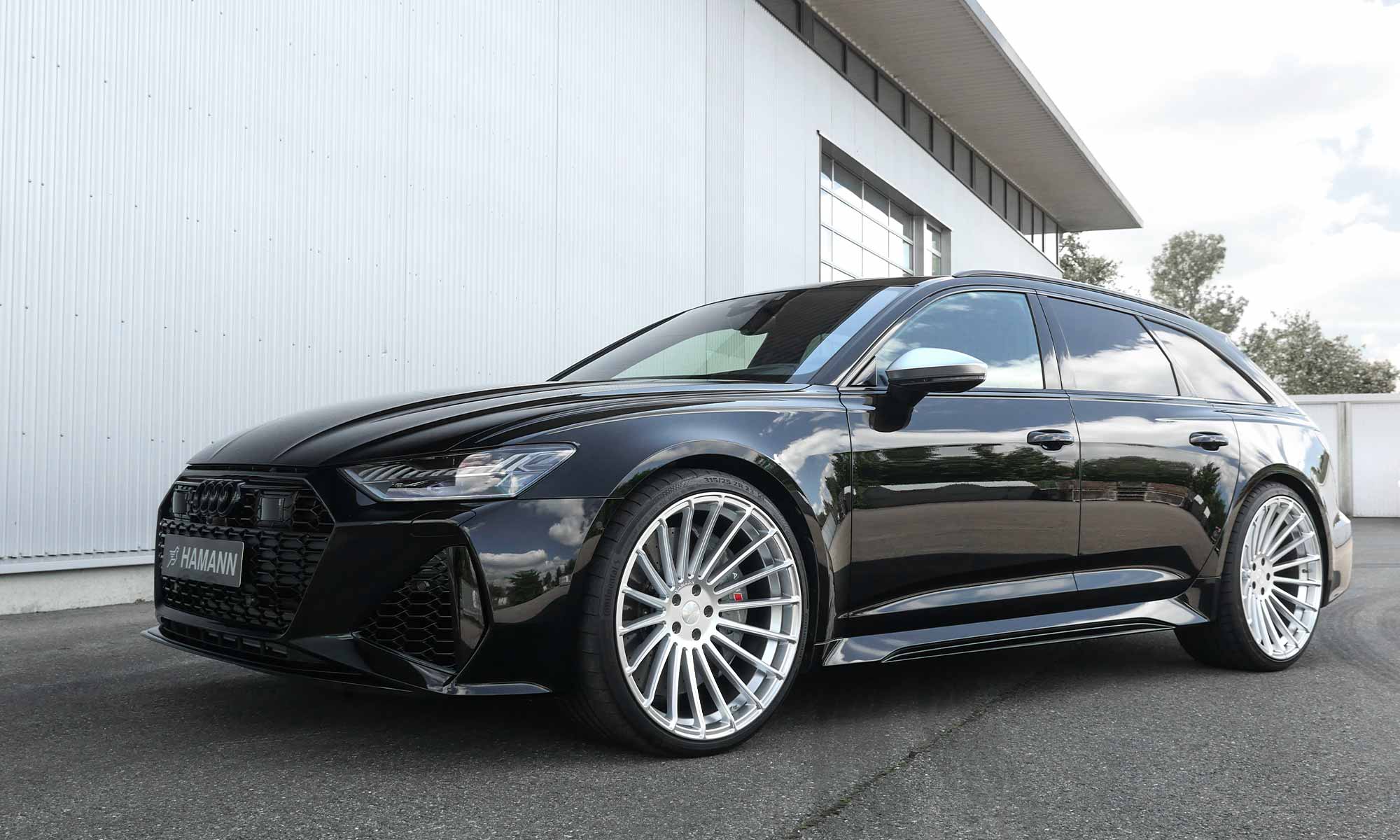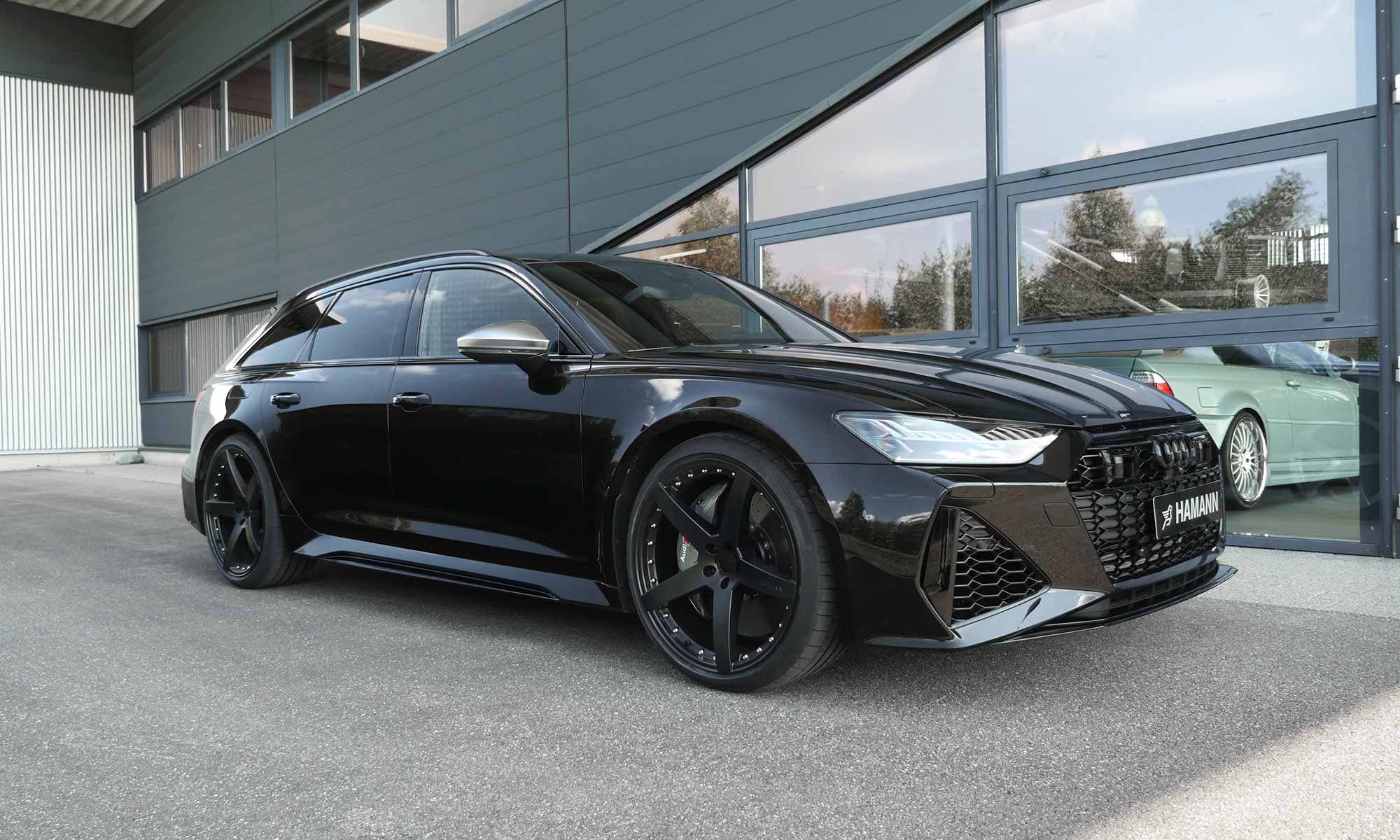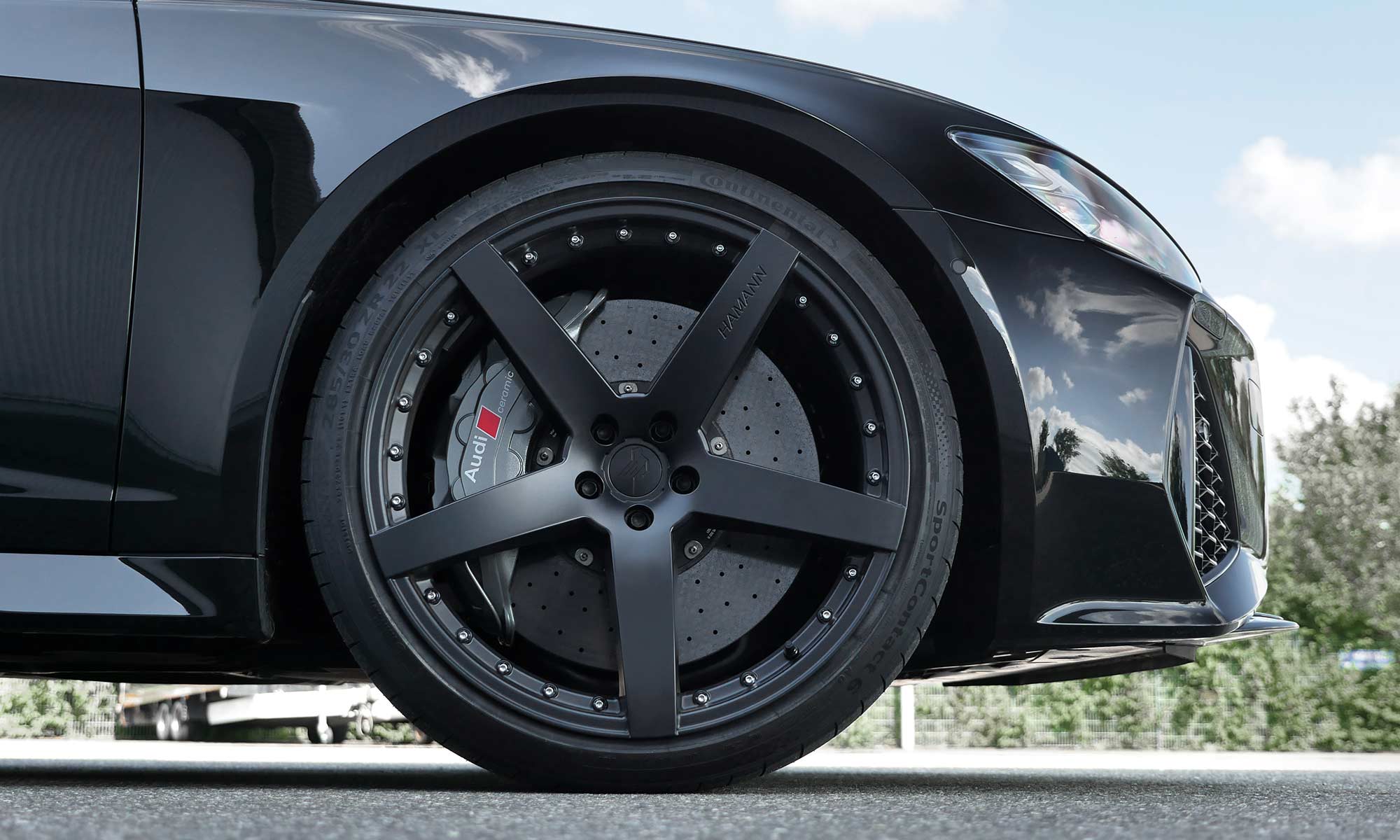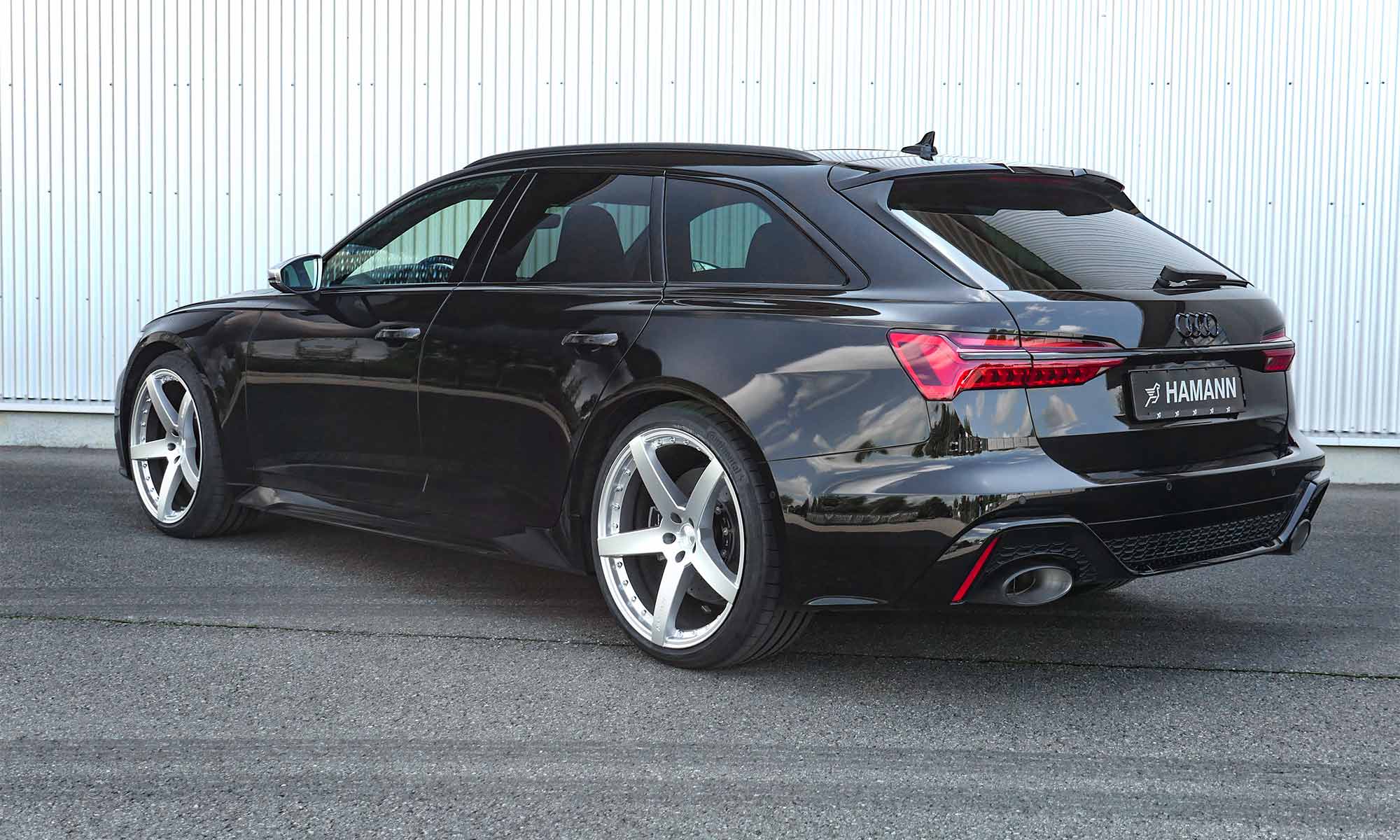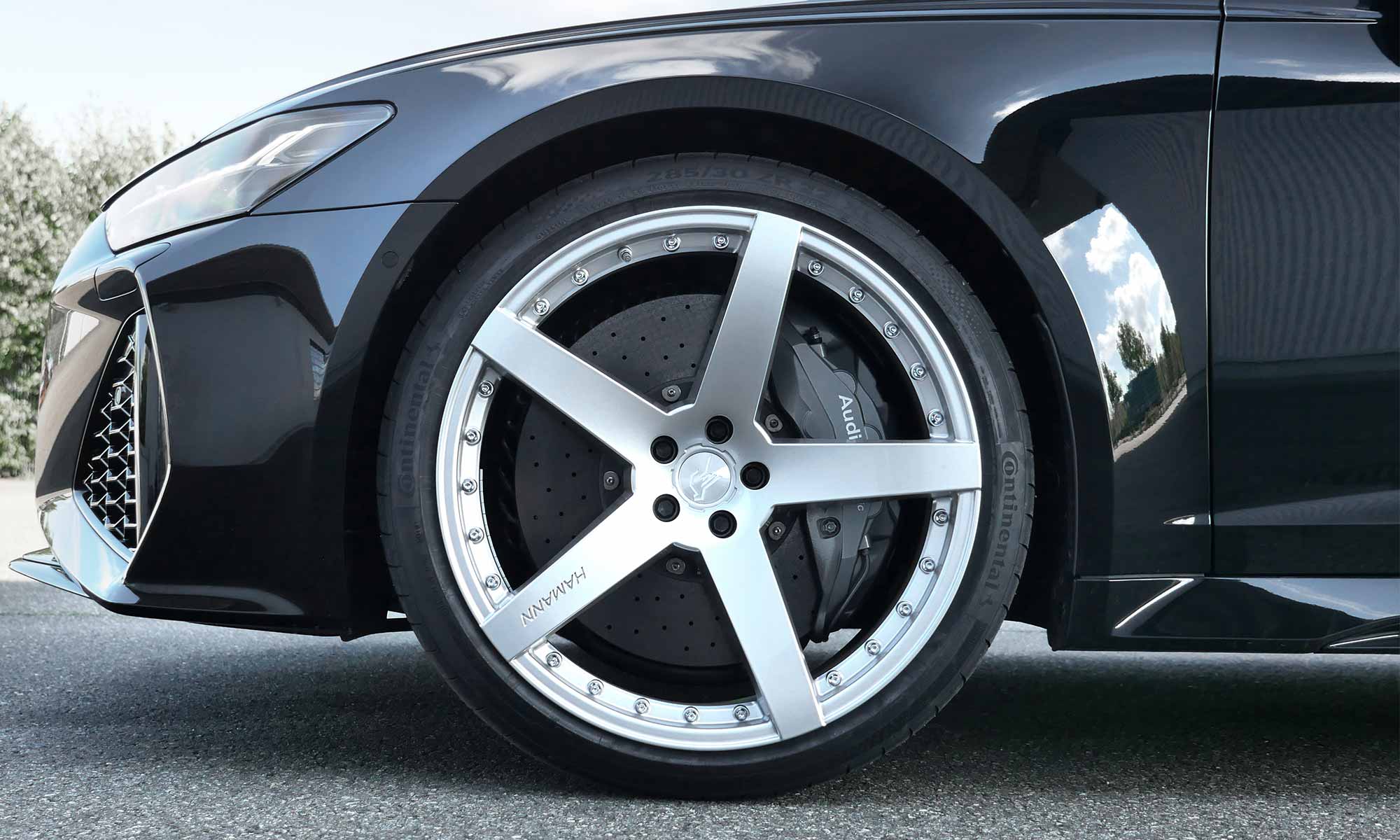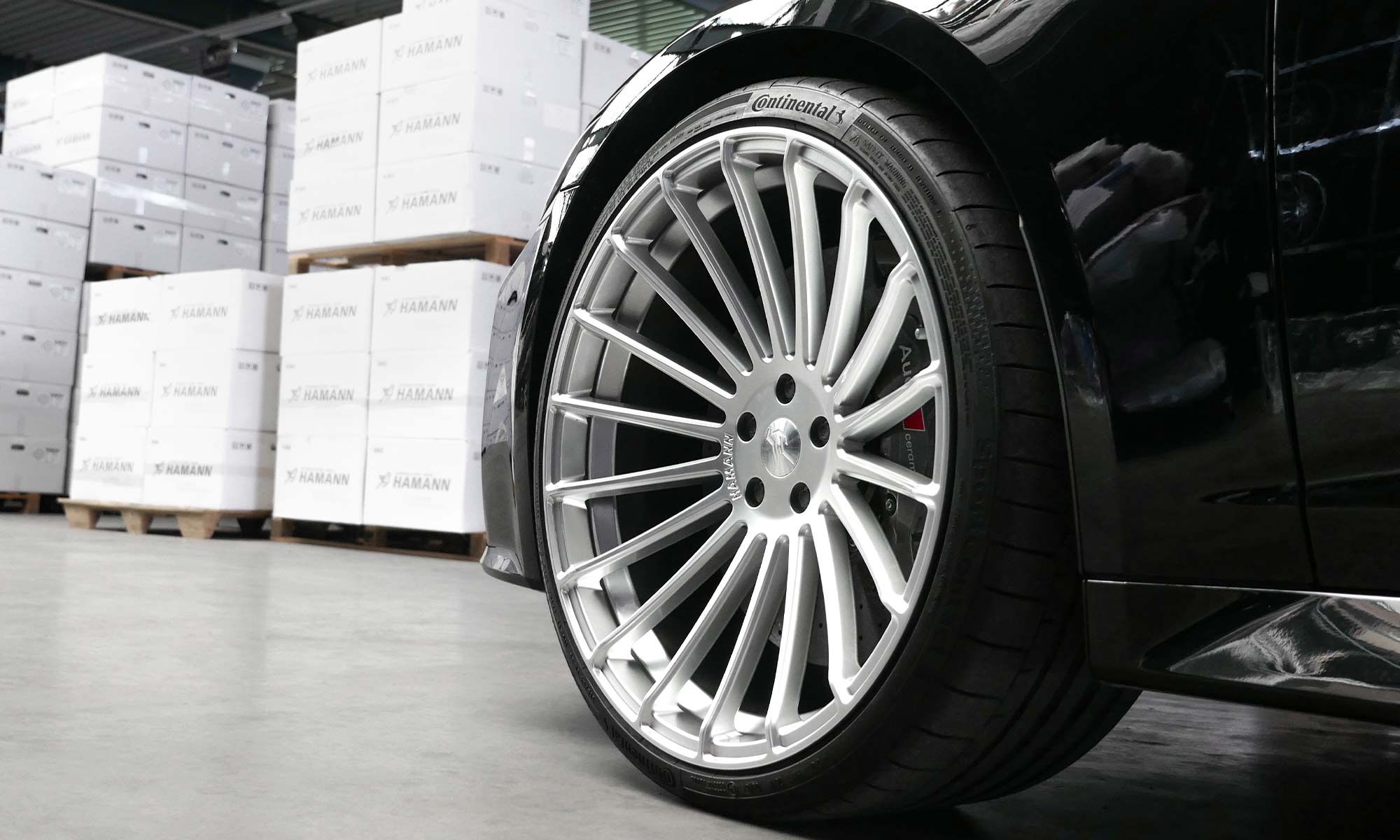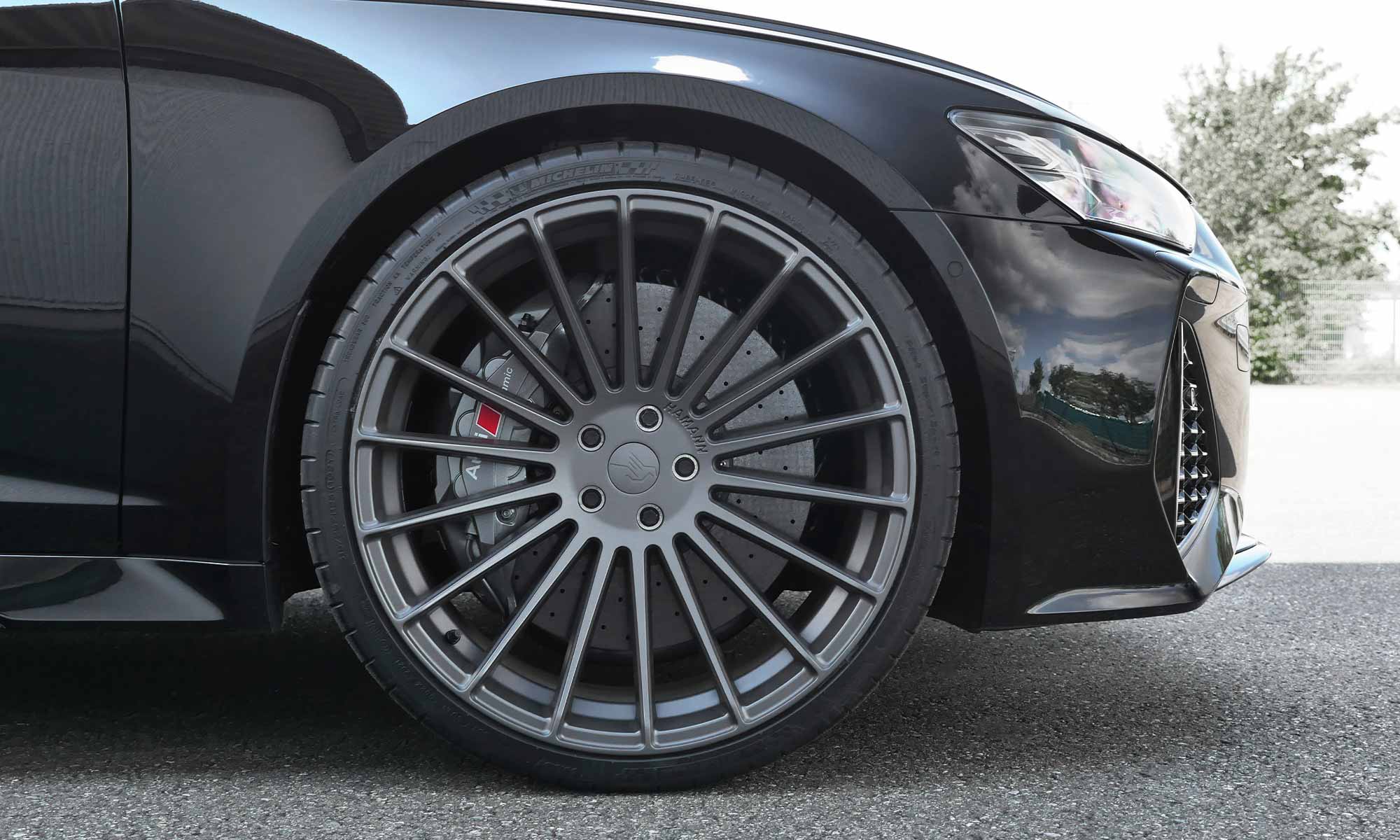 This 5-spoke wheel looks great on the RS 6. The Paragon in 22" is designed especially for heavyweight vehicles and is based on the PG3 forged wheel from earlier times. The look is timelessly modern and suits the Audi excellently. The Paragon can be mounted in Black Line or Hyper Silver in 22" with a 5x112 bolt circle.
This vehicle in combination with the HAMANN wheels Paragon or Anniversary Evo, sometimes causes motor sports fans to catch their breath. Great side effect: With the 22" rims, the Continental original tires can be taken over.
The wide wheel arches at the front and rear of the RS 6 draw the eye automatically to the wheels. If the RS 6 then carries stylish Anniversary Evos from HAMANN, an absolute perfect symbiosis is created.
The HAMANN classic in multi-spoke look can suit the RS 6 in the colors Black Line, Graphite Grey and Hyper Silver in 22". The Continental original tires can also be adopted here.
An exceptional highlight is the Anniversary Evo in 23" in Graphite Grey. This concave rim in monoblock design looks brachial good and sporty-elegant on the RS 6.