RIMS FOR THE BMW M4 G82
High-Performer with wheels of superlatives
This aesthete doesn't need much more to change. The new BMW M4 G82 coupé simply has the perfect power package already on board. The 480 hp dynamically get the 1800 kg of unladen weight moving. Acceleration from 0 - 100 in 3.9 seconds alone will give goosebumps to any lover of cultivated motorsport.
HAMANN Motorsport has topped off this high-performance automobile with its exclusive range of rims. One must admit undoubtedly: The 4 Series and exclusive HAMANN rims, that has just always been a blending image. There are three different wheel models for the BMW M4 G82.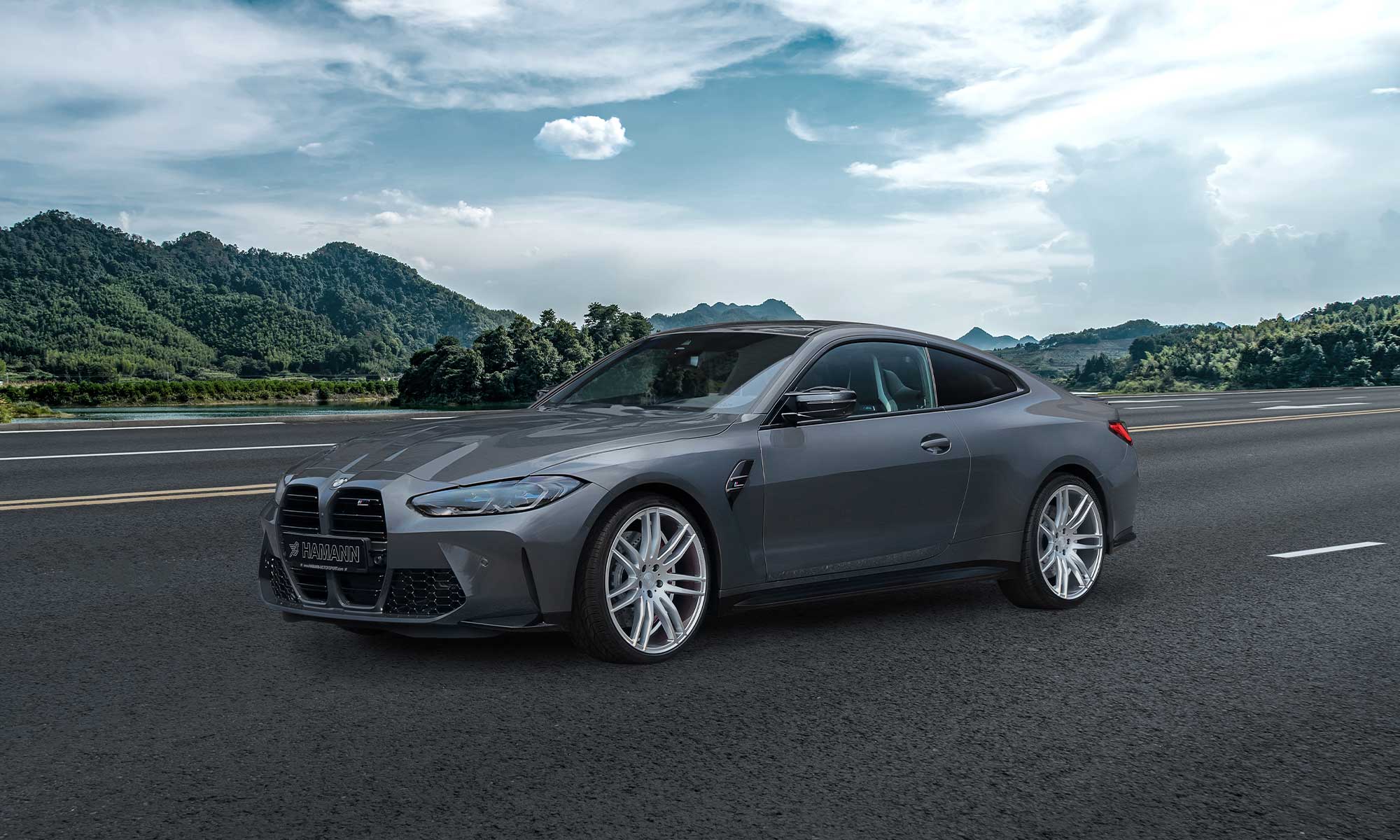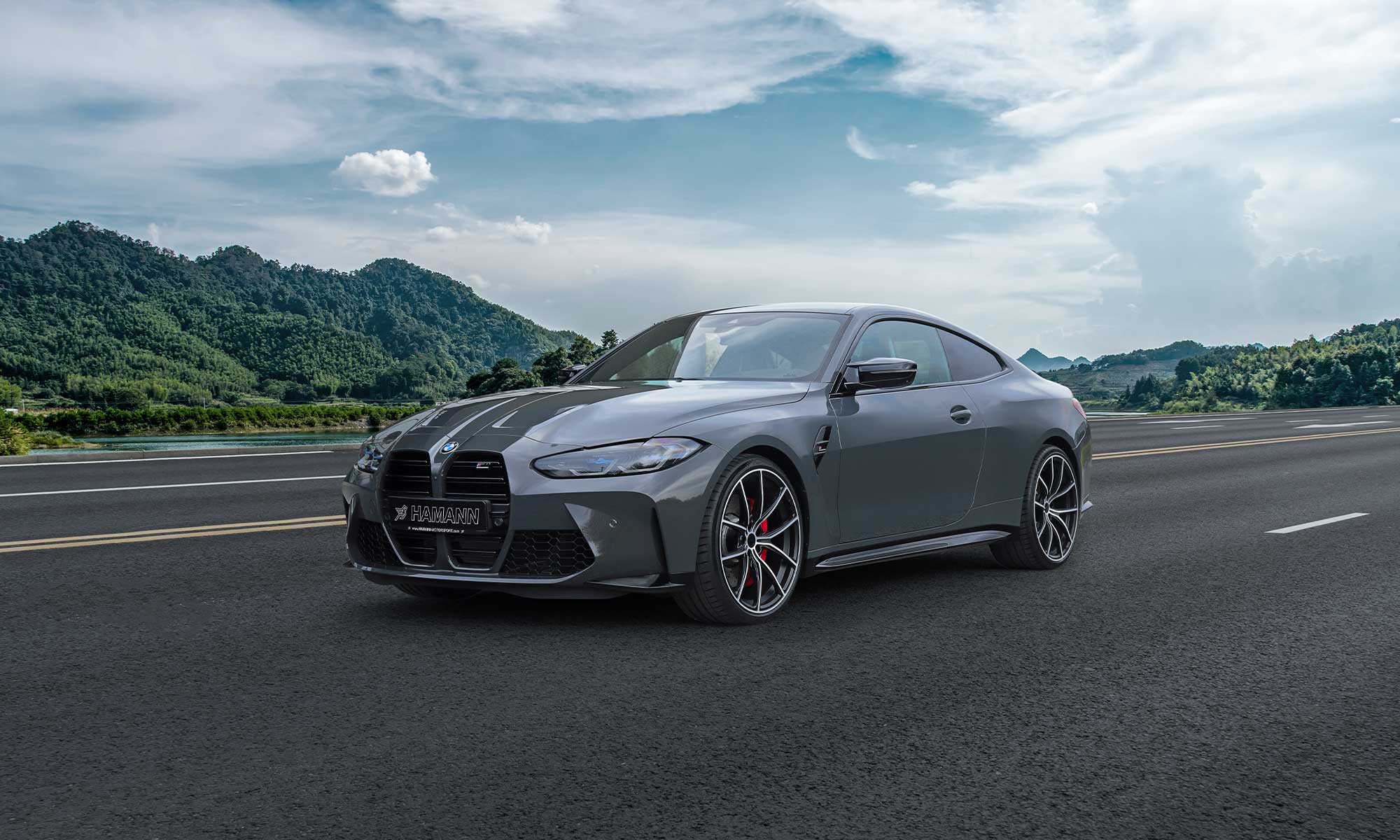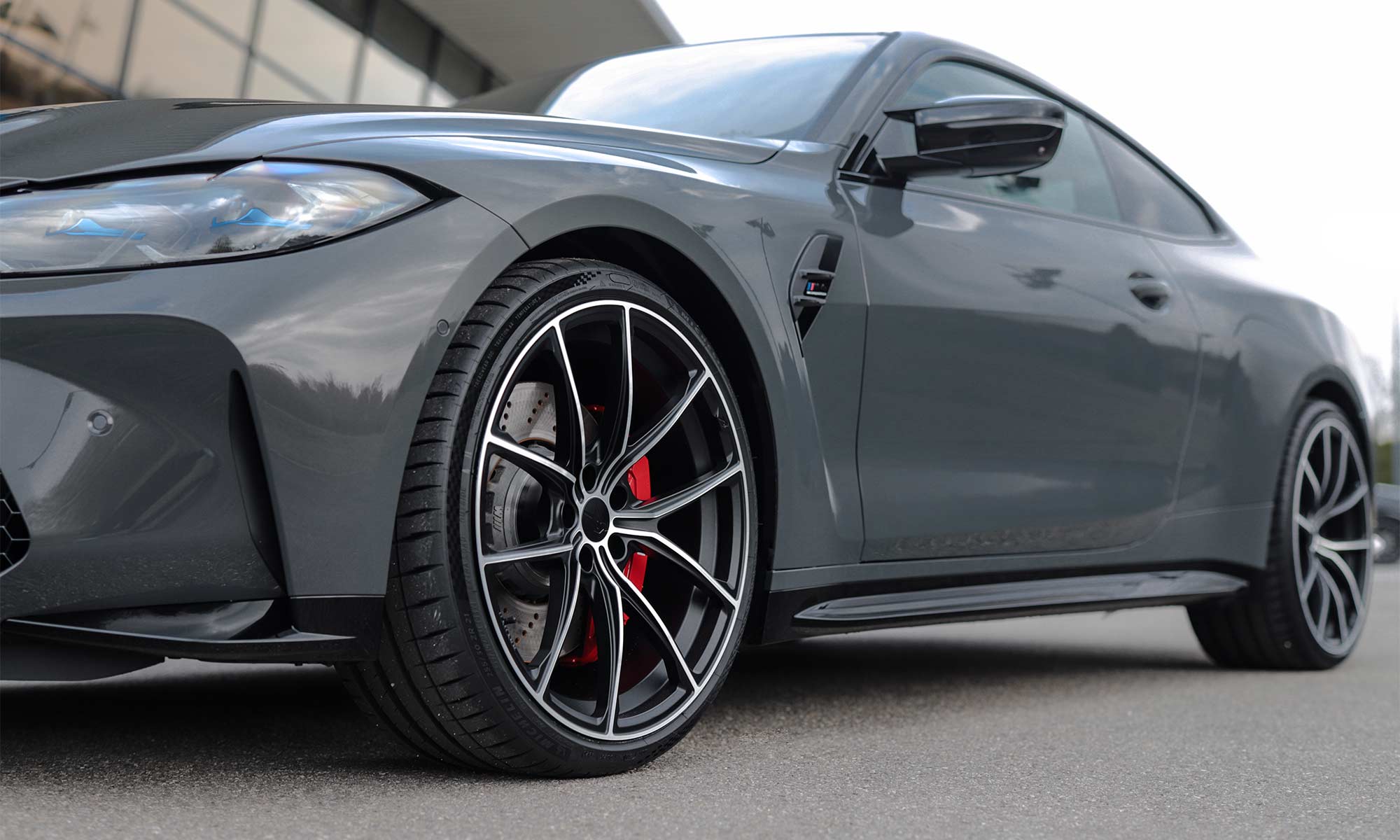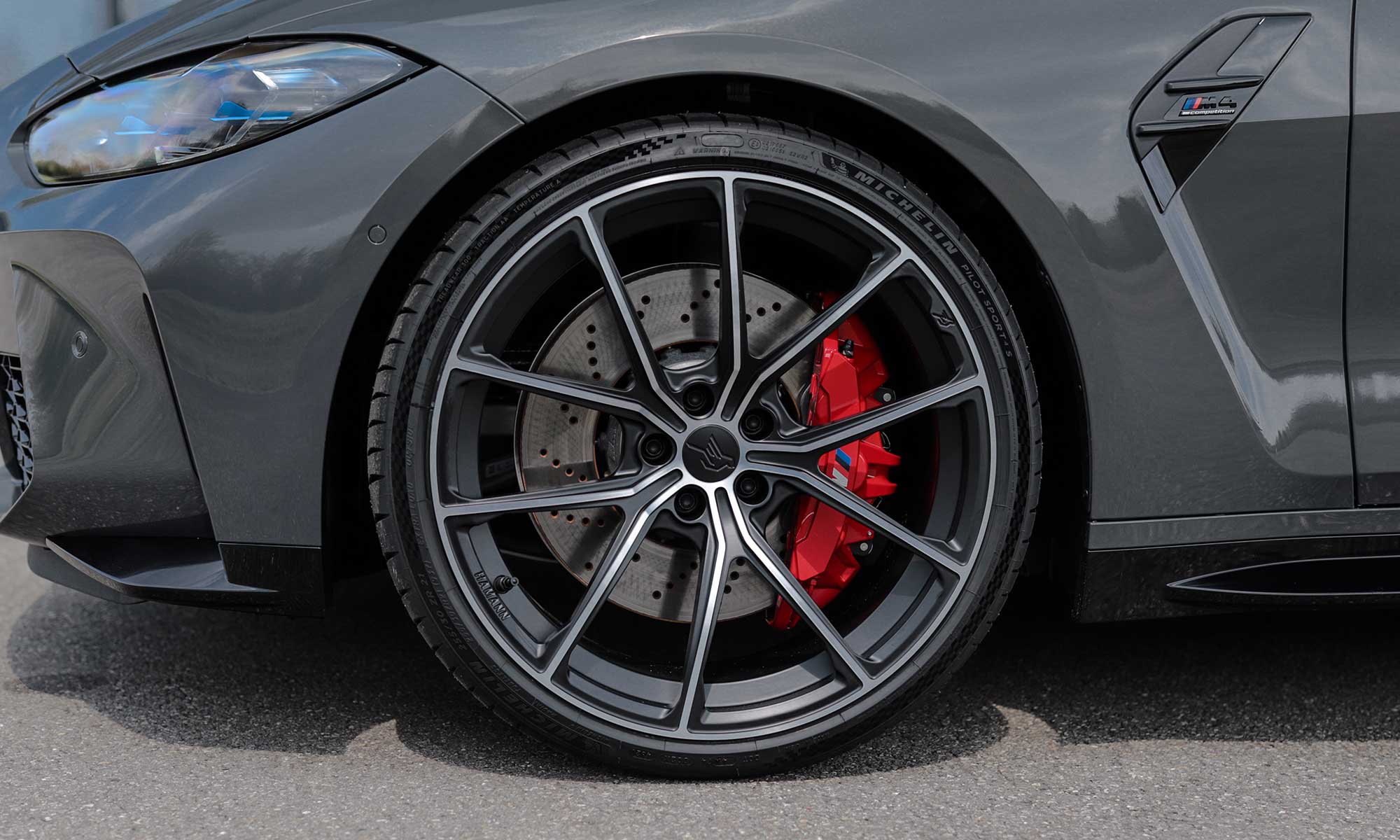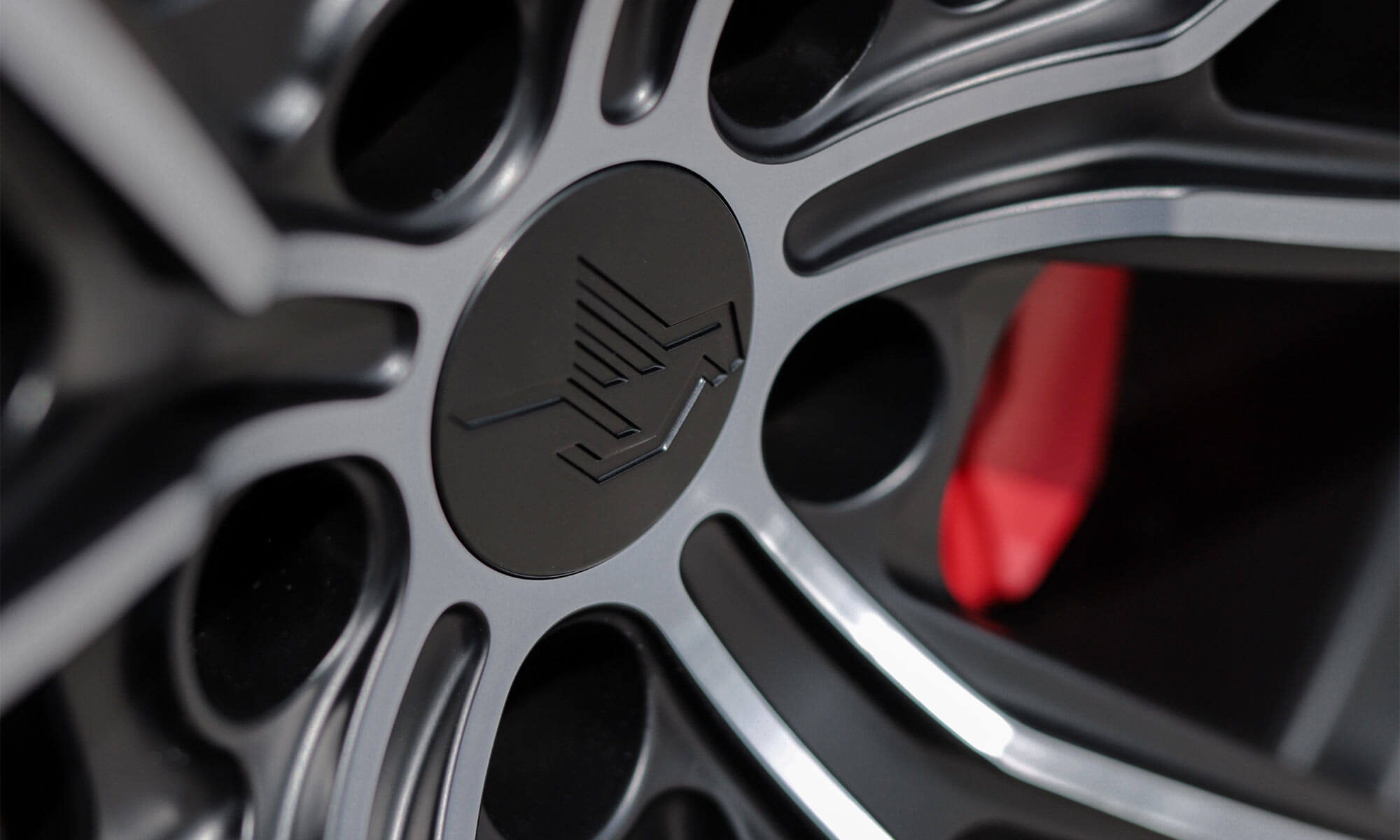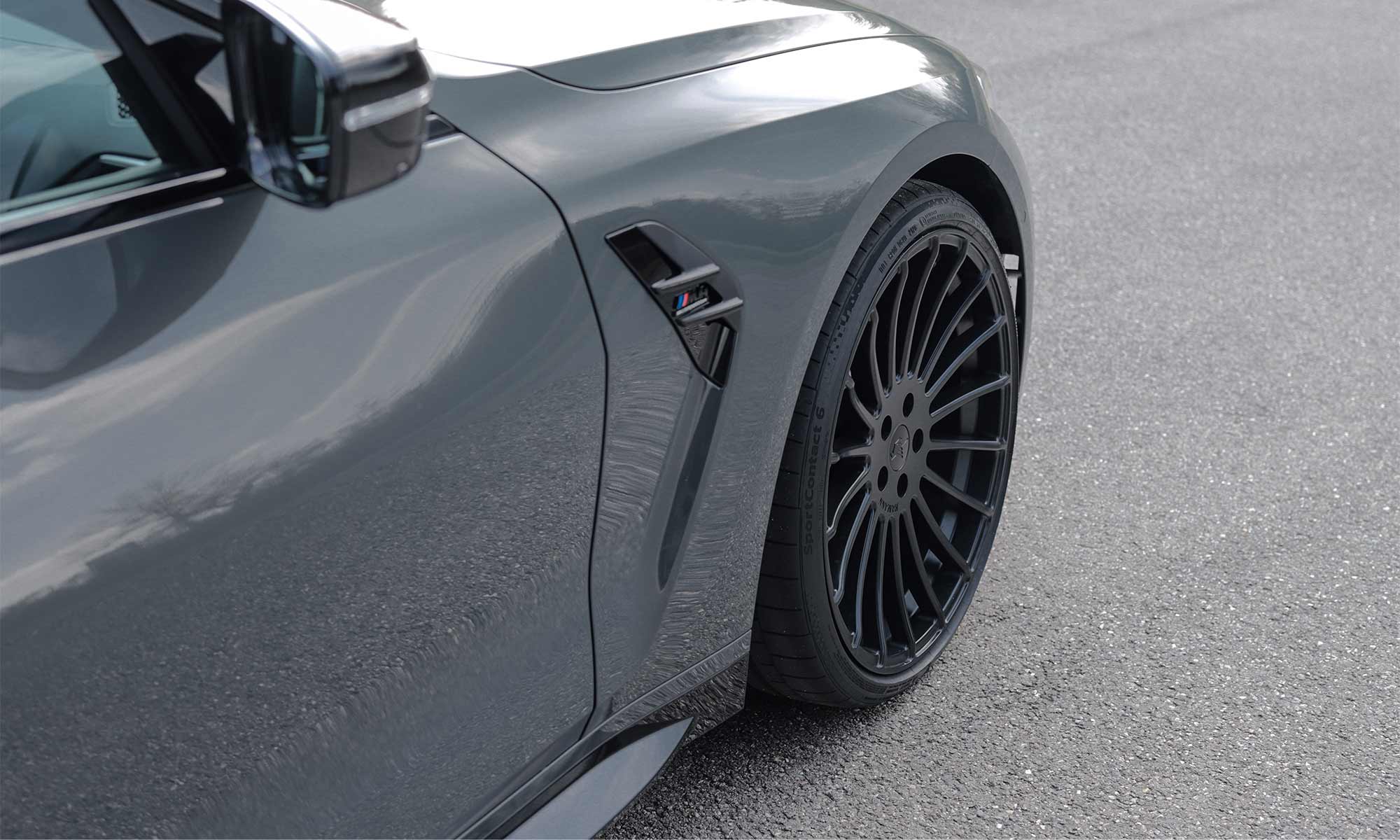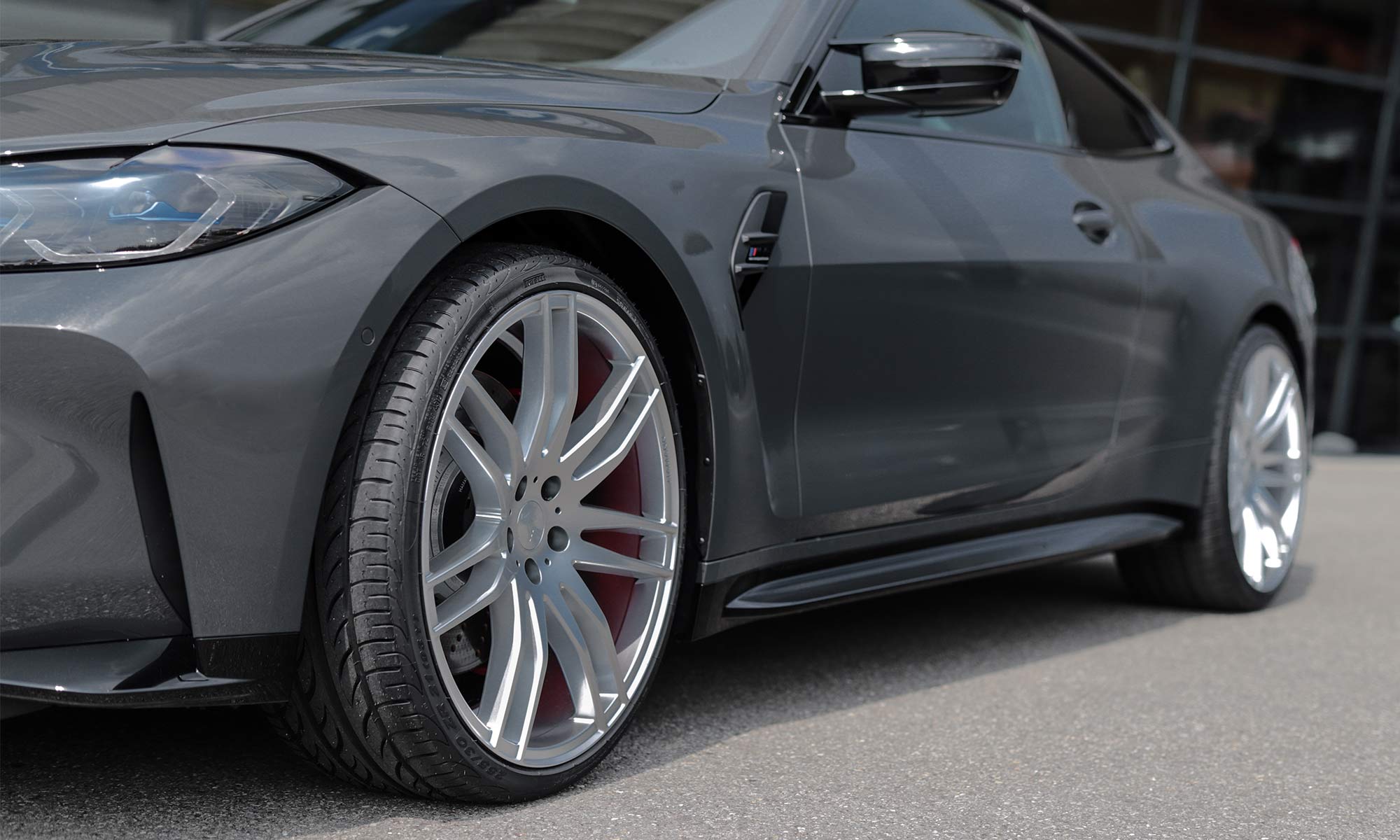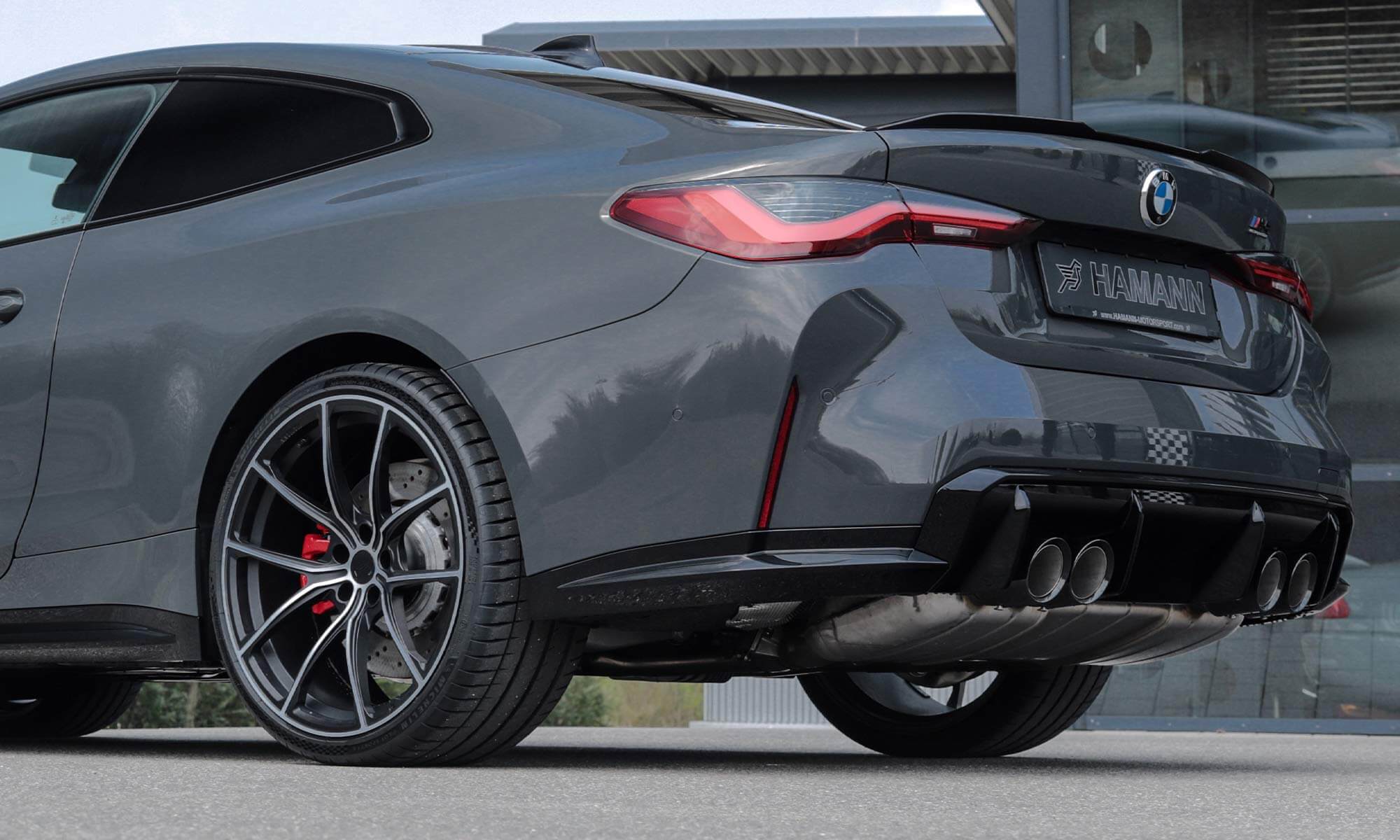 For some time, this forged wheel in double-spoke look, was only available exclusively for Ferrari. Now it is also available to fit some BMW limousines. The new BMW M4 coupe is also one of these exquisite machines. The Vision with its exclusive look has to offer technical features as well: The wheel is made of a forged a high-strength light alloy for low unsprung masses.
This has a noticeable effect on handling in terms of agility and driving dynamics. Since the driving dynamics of the M4 are almost unbeatable anyway, this rim increases the driving pleasure immensely. The higher material density also has the effect of improving brake cooling.
The "Vision" is available in the colors "Matt Graphite Diamond Cut" and "Matt Black Diamond Cut" for the BMW M4.
The Challenge is a true character wheel: 7 deep-drawn and angular double spokes elegantly converge at the rim flange. The rims offer an open view onto the fancy brake caliper, which makes the 21-inch wheel look even more generous. The imposing lightweight has a raised rim edge into which the HAMANN lettering has been embedded. The noble finish is completed by the aluminum rim cap, on which the "Pegasus" has been engraved.
The "Challenge" is available in 3 color variants "Hyper Silver", "Black Line" and "Graphite Grey" - depending on the car color, these are all jewels for the M4. The matching sizes for the M4 in 21 inch are: 9x21 ET35 front axle and 10,5x21 ET45 rear axle. Suitable for tire sizes 255/30 R21 FA and 305/25 R21 RA.
The HAMANN classic with multi-spoke look also suits the BMW M4 extremely good. The high performer and the elegant wheel in monoblock design harmonize perfectly. This very elegant 21 inch wheel impresses with long dished spokes and is available in the size 9x21 inch ET32 on the front axle and 11x21 inch ET50 on the rear axle. Especially at high speeds, the rim convinces with its incredibly light weight.
Specific aluminum alloys also guarantee high loading capacities. The matching tires have the size 255/30 R21 FA and 305/25 R21 RA.
This chic rim is available in the colors "Hyper Silver" and "Black Line"for M4.
No matter which of the 3 beauties your M4 carries – you will be looked over many times.