Tuning for the BMW X6 M F96
FIRST CLASS PROVOCATION
In its 3rd generation, BMW's powerful SUV coupe combines everything that makes the giant a first-class performer. Plenty of horsepower in the V8 biturbo, impressive longitudinal dynamics especially on winding roads and, of course, space enough. Off-roader fans agree: the power version of the BMW X6 is simply ingenious for exclusively sporty cruising on the road.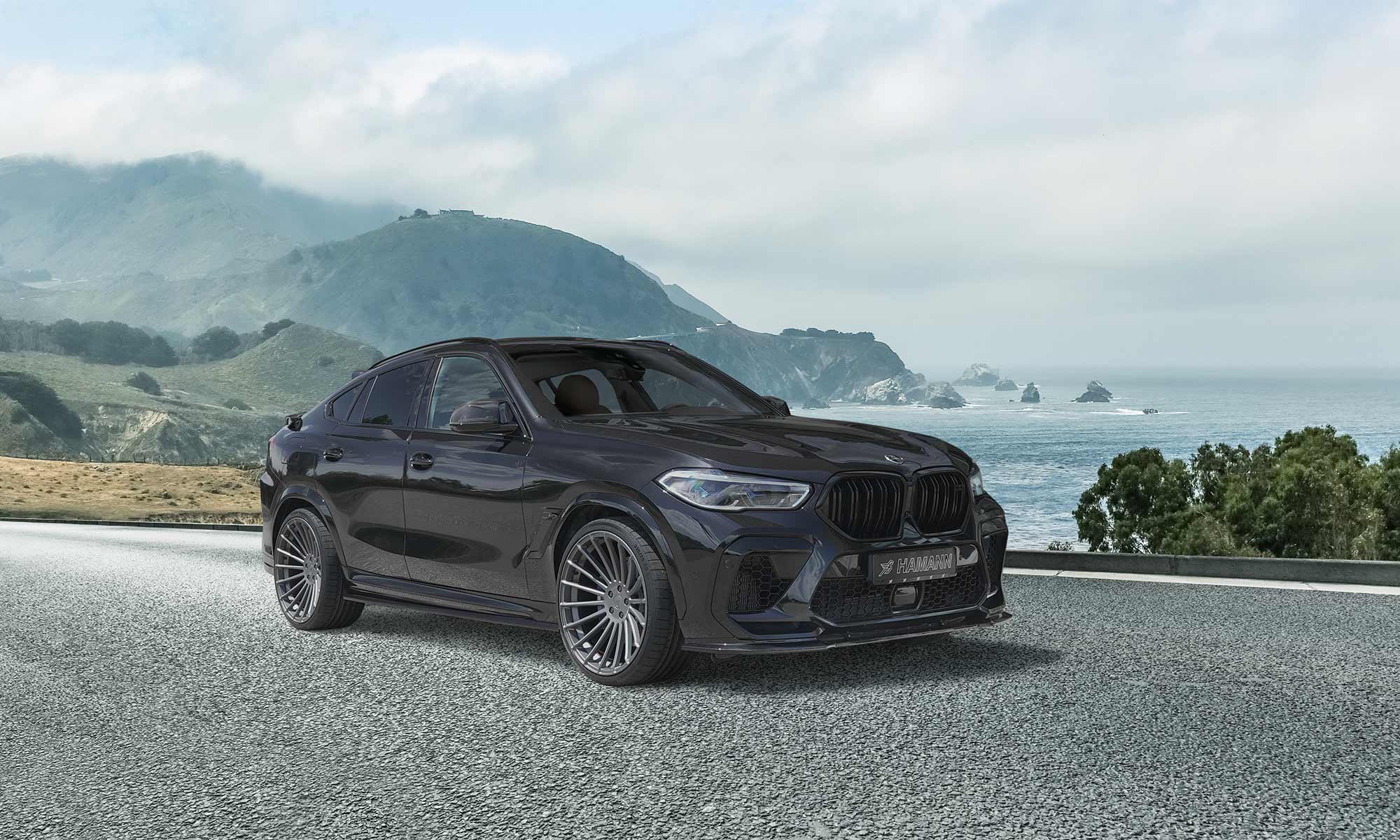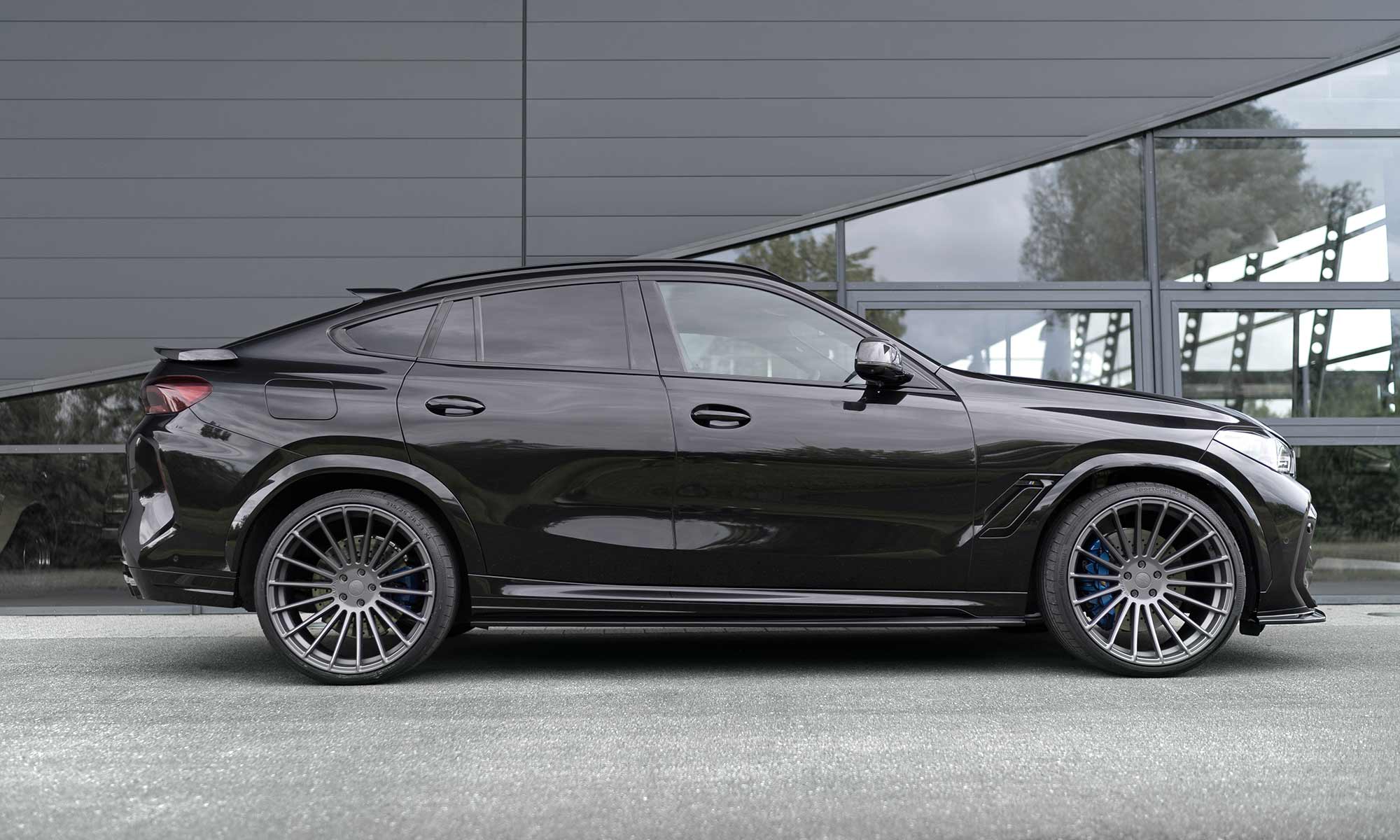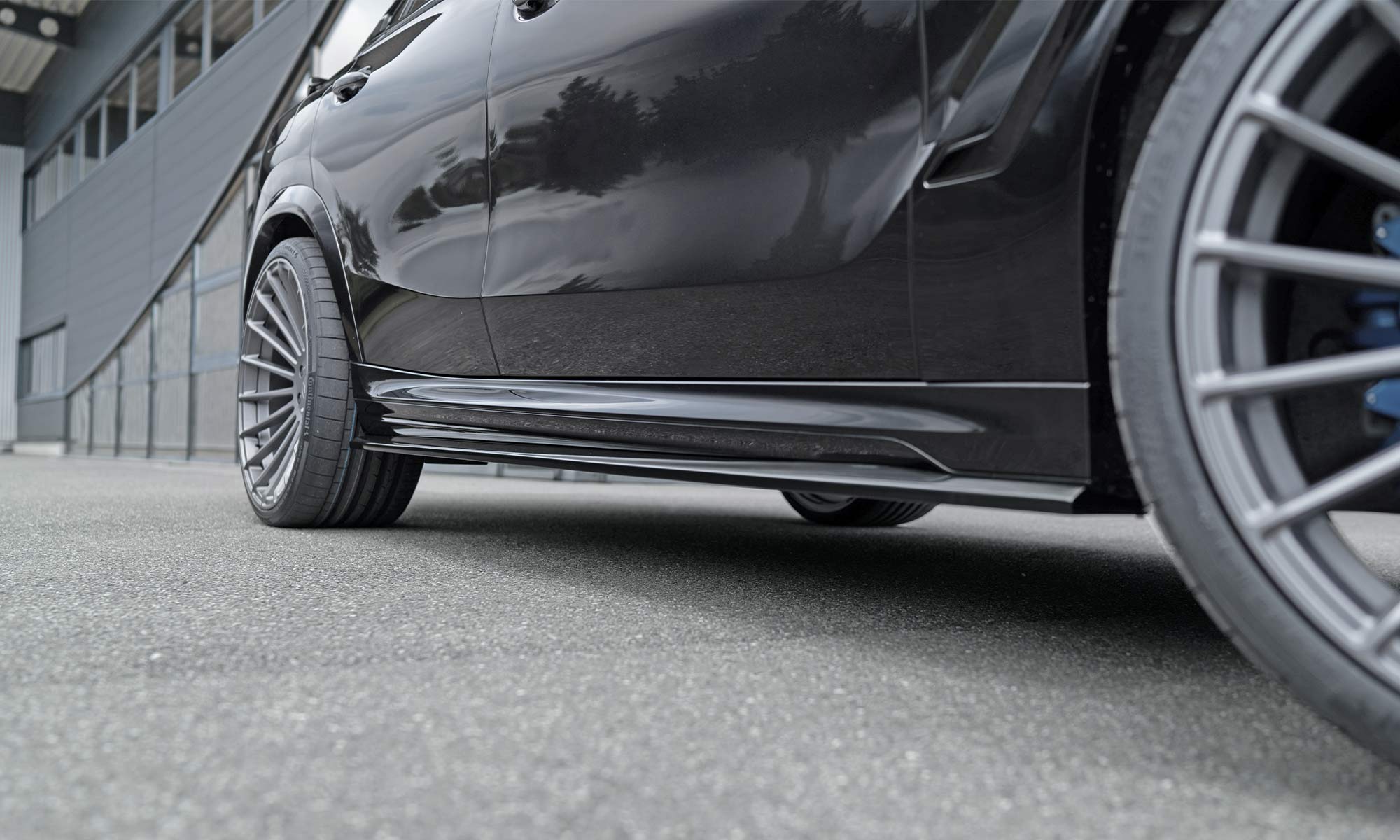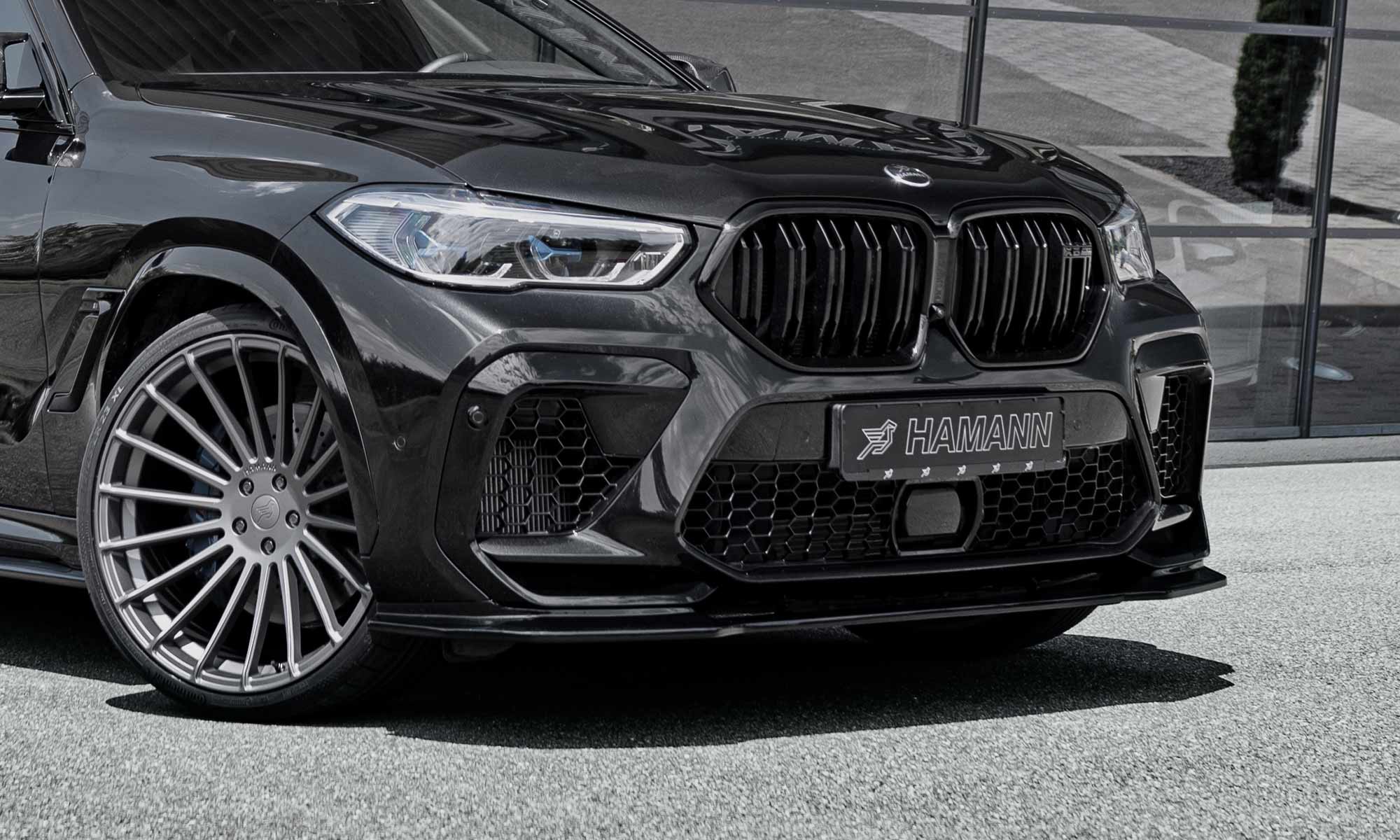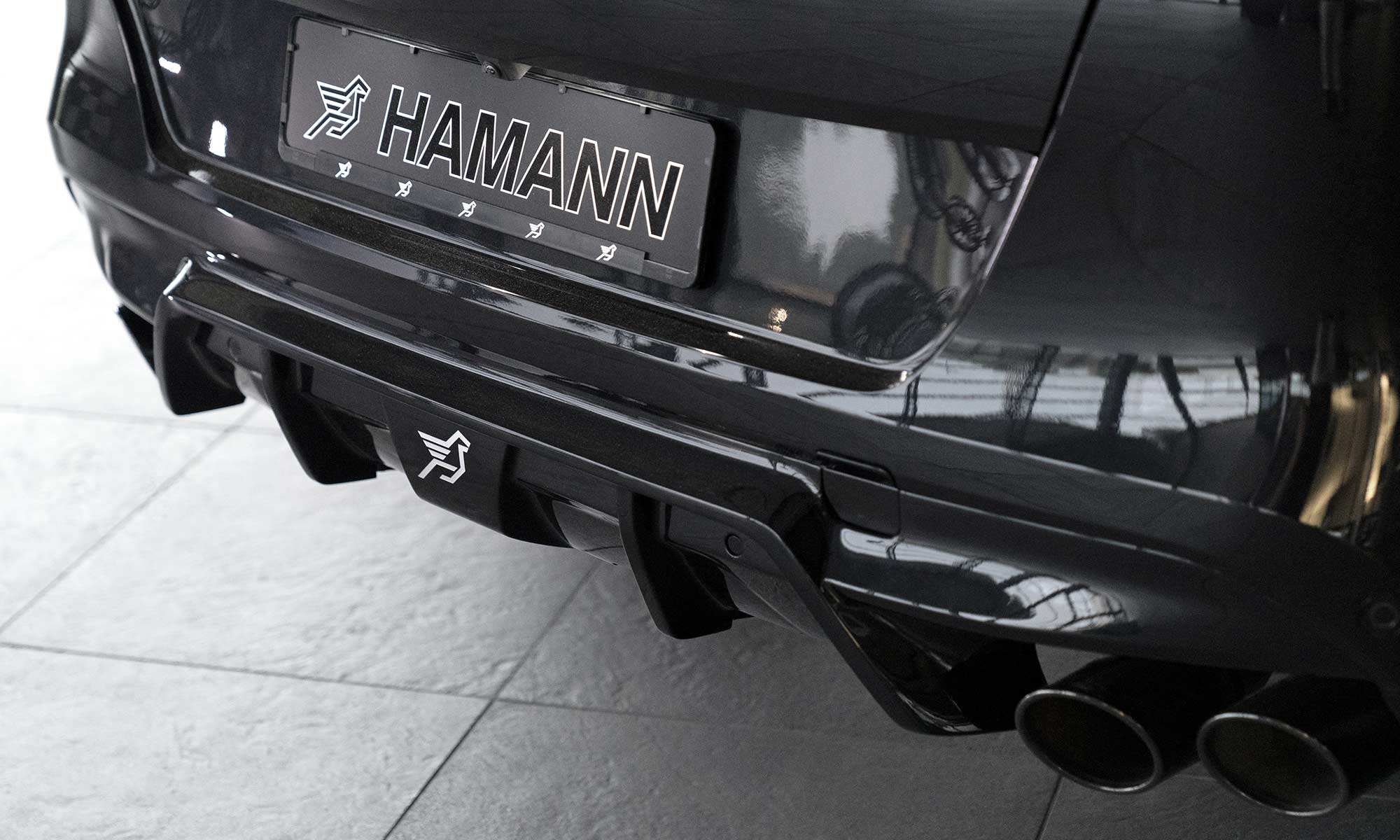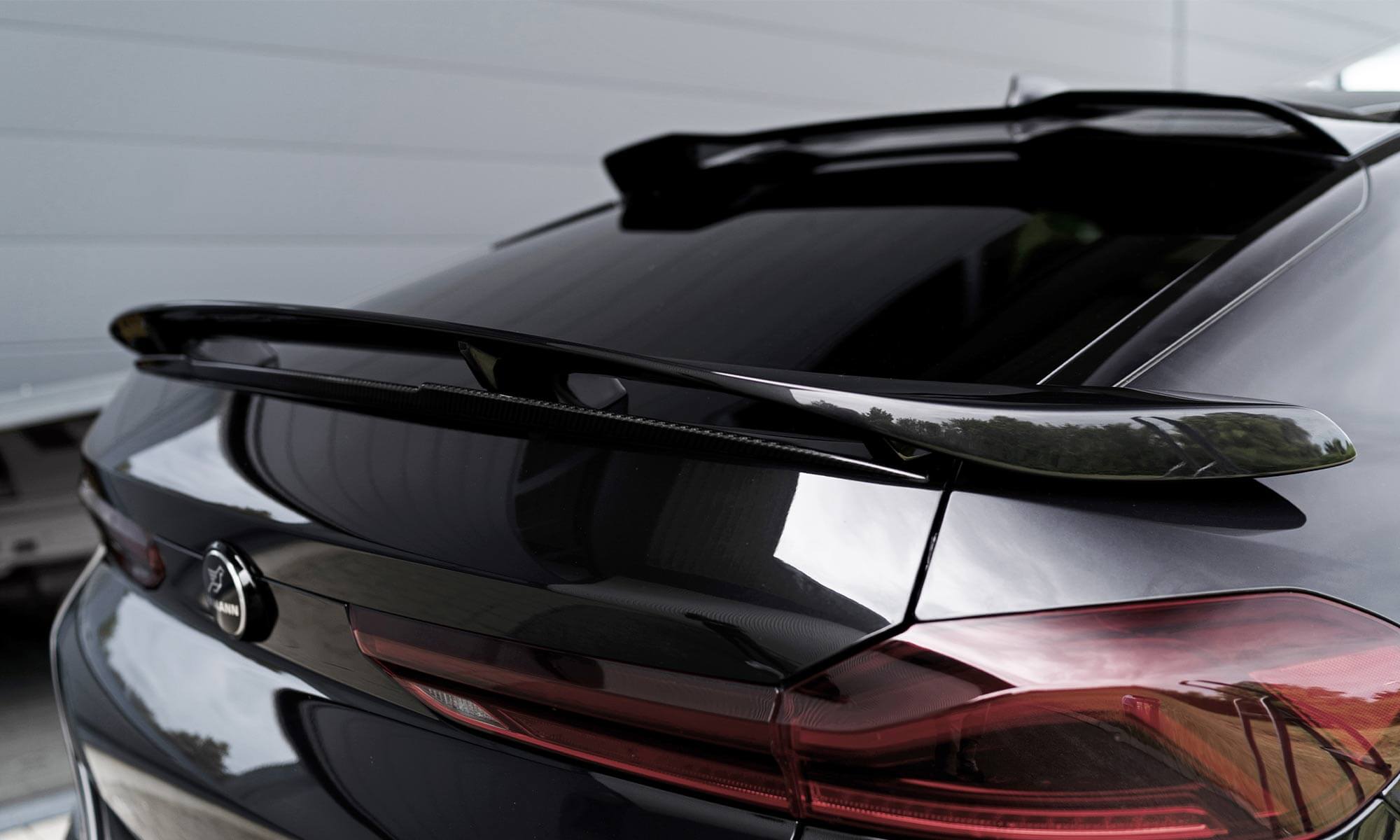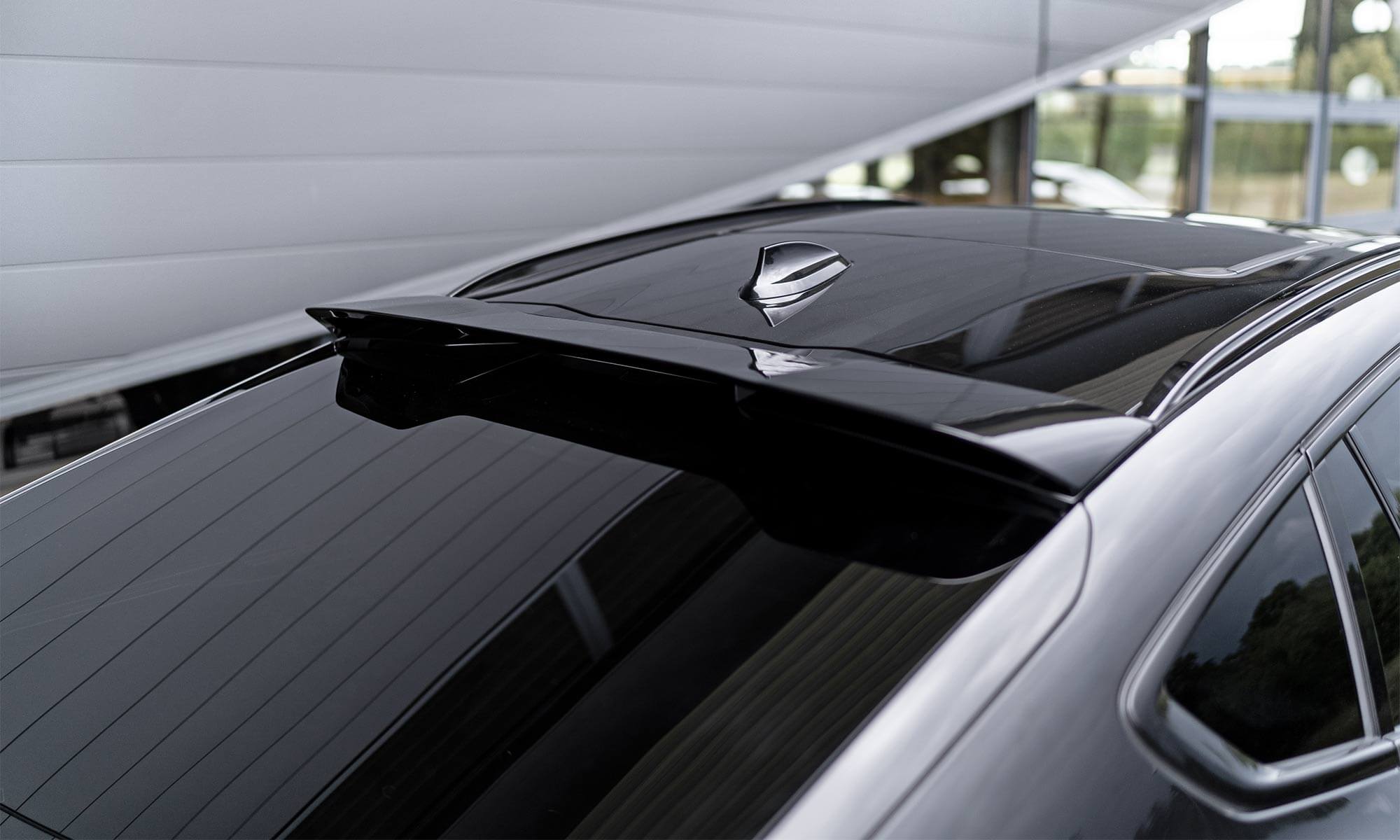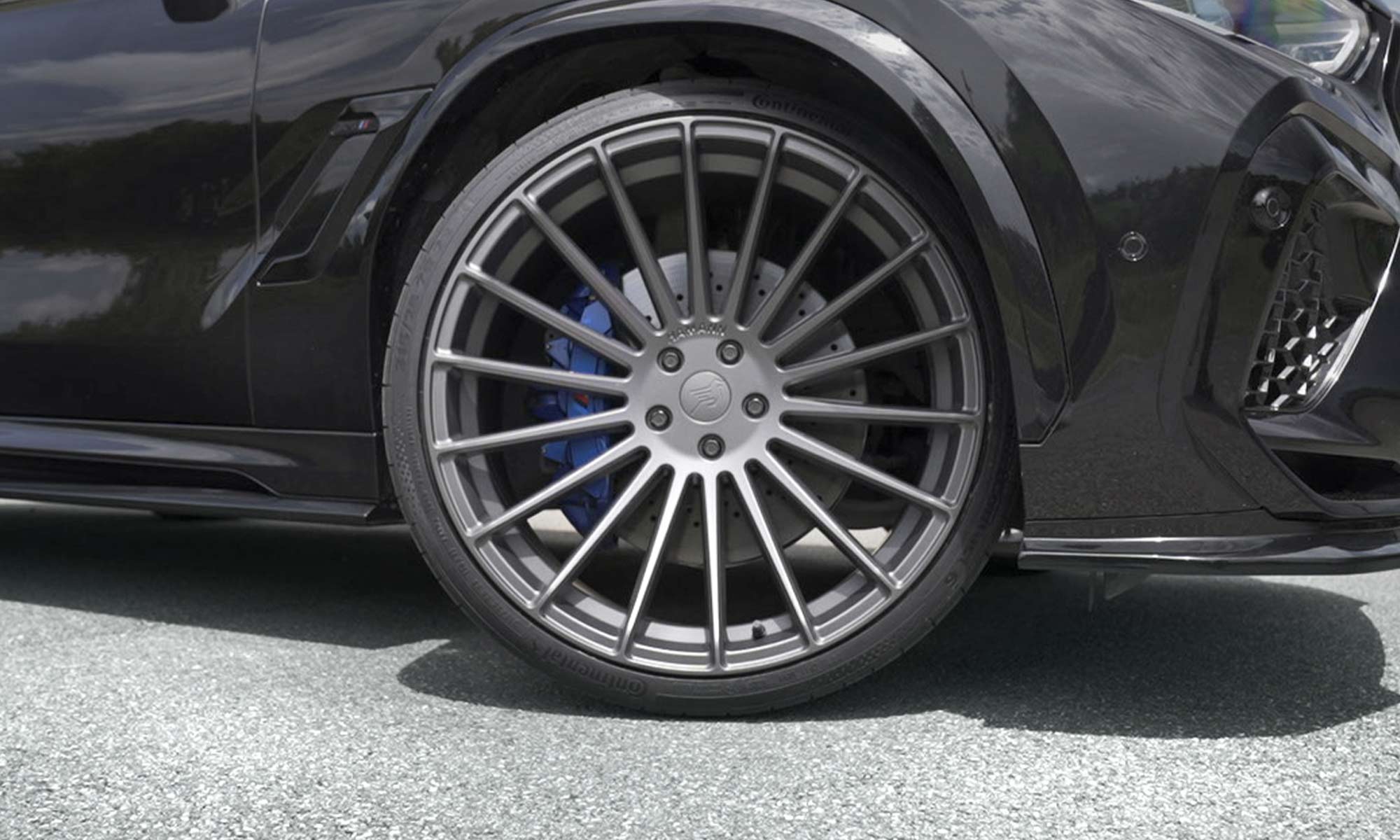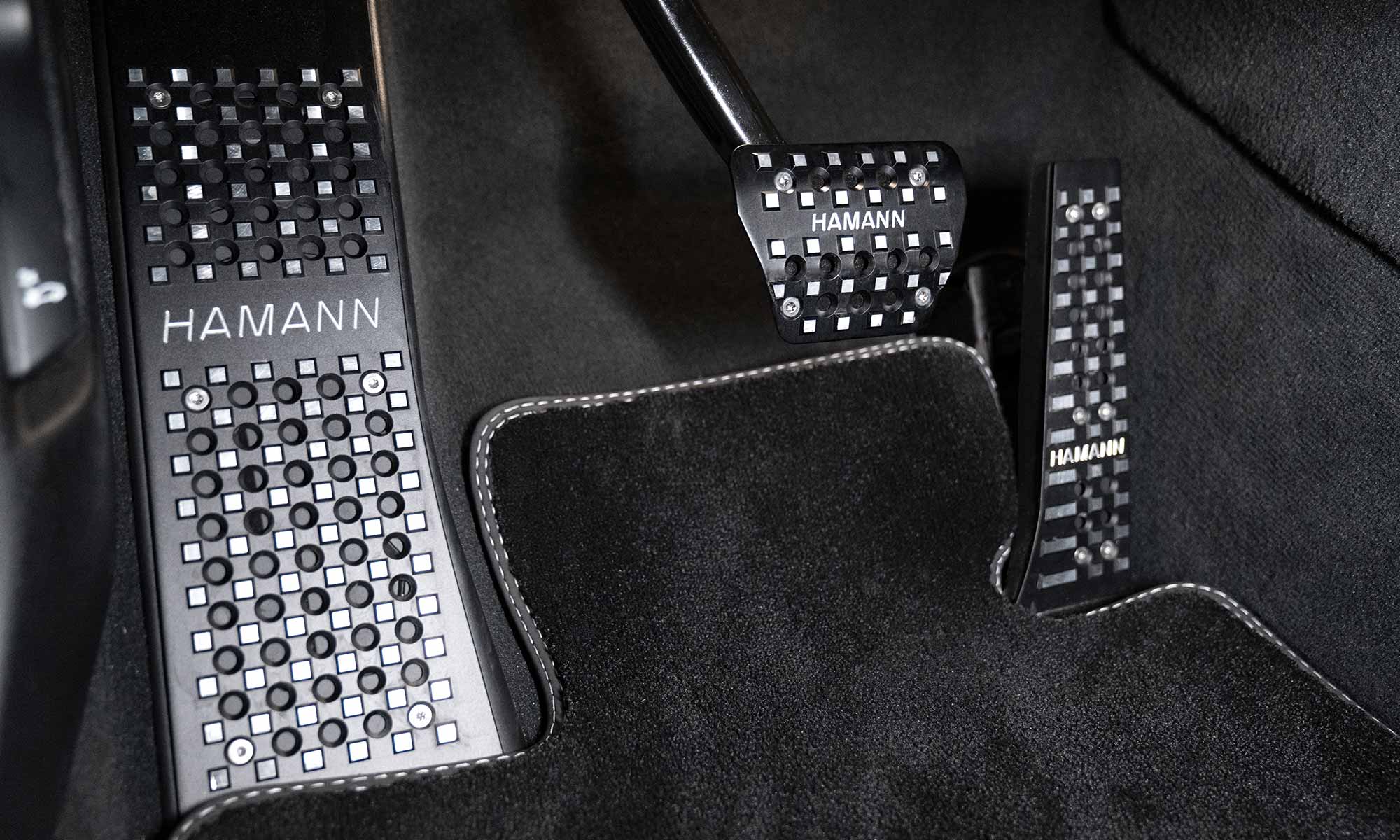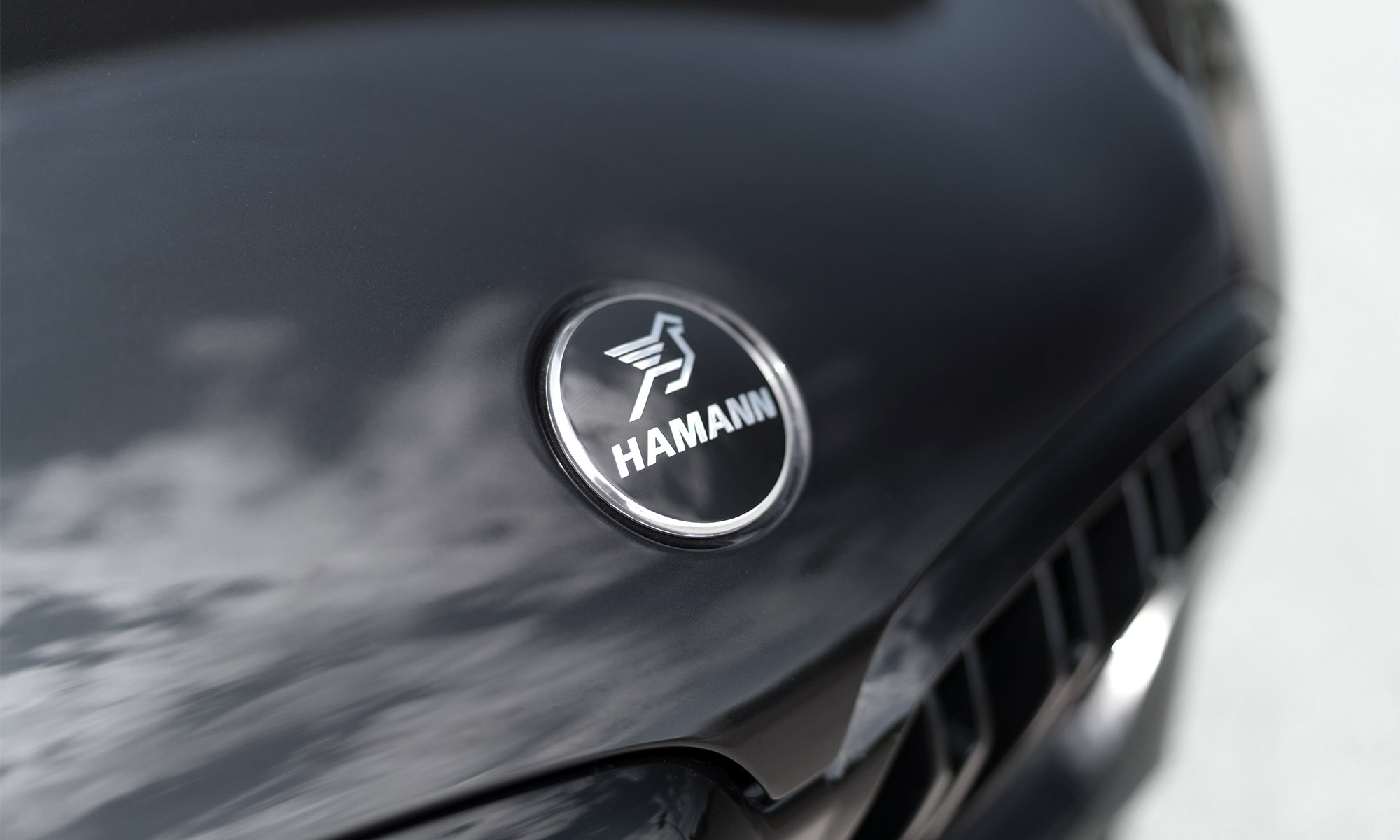 For the lovers of well-kept tuning, we have developed a handsome bodykit for the BMW X6 M F96. The kit includes the following components and makes the sporty giant look even more individual.
- front spoiler
- side skirts
- rear diffuser
- rear spoiler
- roof spoiler
- complete wheel set Anniversary Evo 23"
- lowering kit approx. 35 mm
- exclusive set of floor mats
- pedals and footrest in black anodized aluminum

When you look at the X6 M with HAMANN bodykit, the first thing you notice is the sporty 35 mm lowering. The deeper wheel arches give the 23-inch Anniversary Evo wheels the ideal frame to show off perfectly. The wheels in monoblock design are specially designed for the technical requirements of heavyweight vehicles. Depending on the vehicle color, this rim is available in Hyper Silver, Graphite Grey or Black Line.
The aerodynamics of the well-trimmed SUV coupe are supported by various parts from the front spoiler to the side skirts and rear spoiler. The attached rear spoiler in particular underscores the individualization of the X6 M. But you can also feel the visual tuning in the driving dynamics.
HAMANN SETS THE RIGHT ACCENTS
Of course, the X6M is also a luxury-class vehicle in terms of its interior - that's obvious at first glance. Nevertheless, we have also set accents in the interior that underline the individuality of the vehicle.
For example, the HAMANN logo can be found on the exclusive set of floor mats and the black anodized sports pedals and footrest.
You can already prepare yourself for envious looks.