CHALLENGE
GRAPHITE GREY
Design with "deep undercut" effect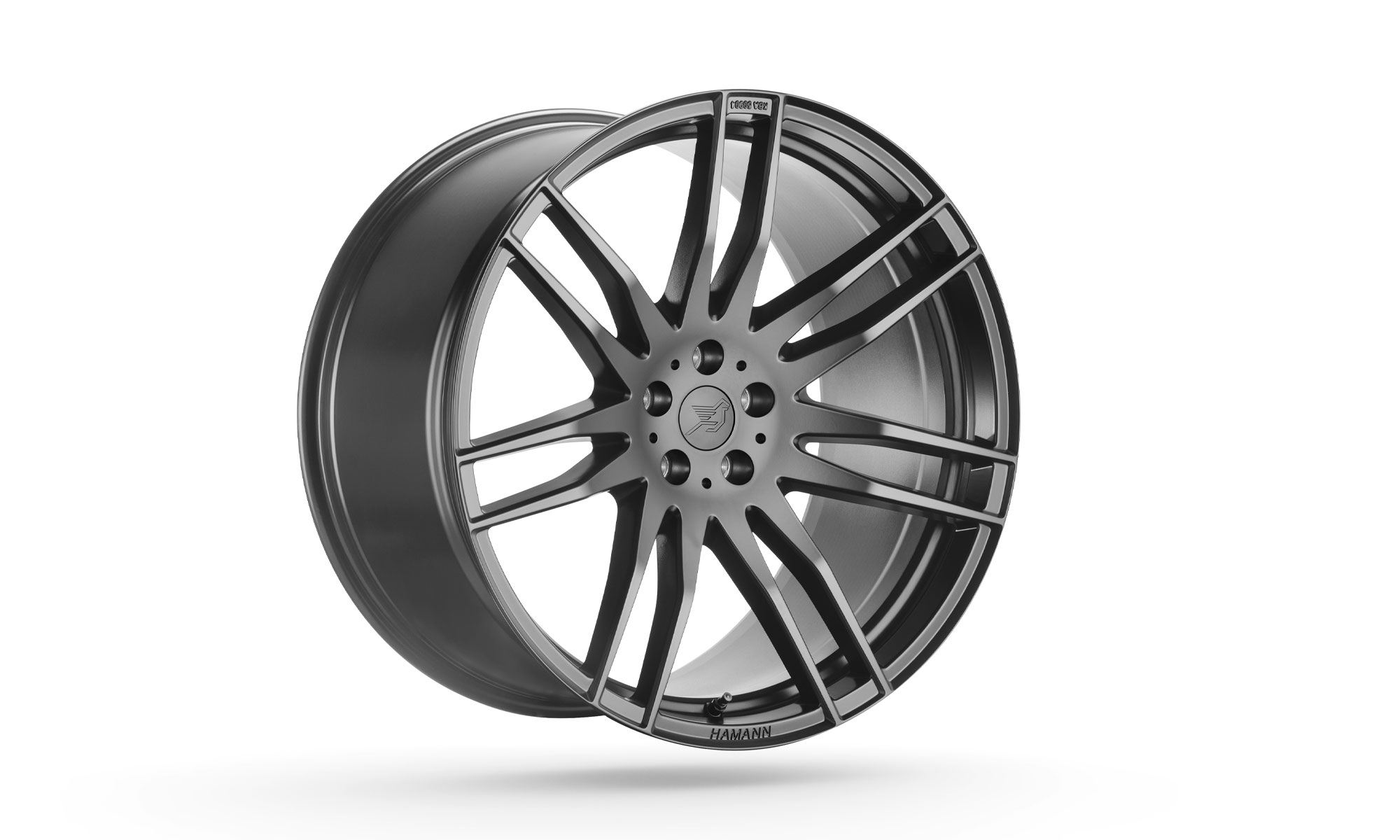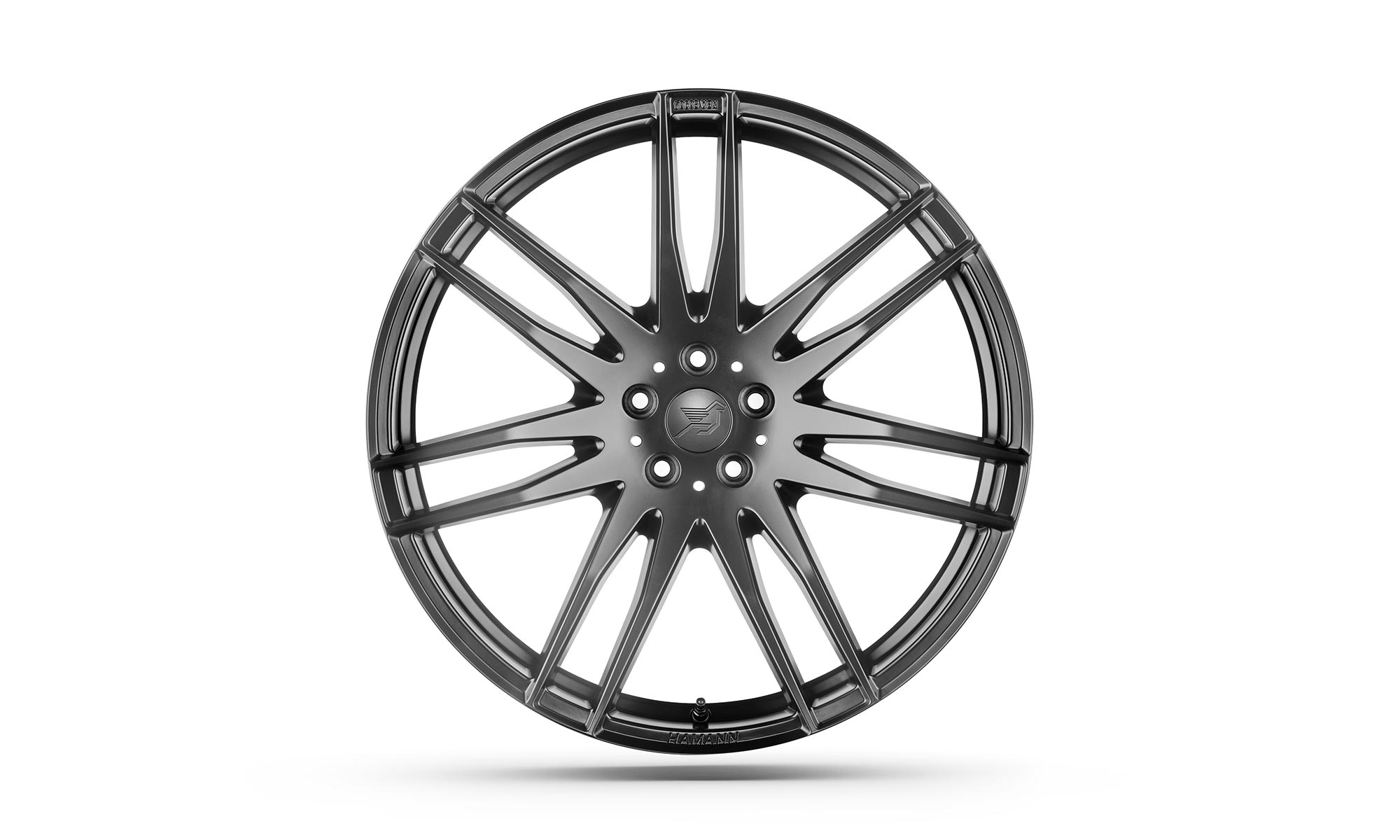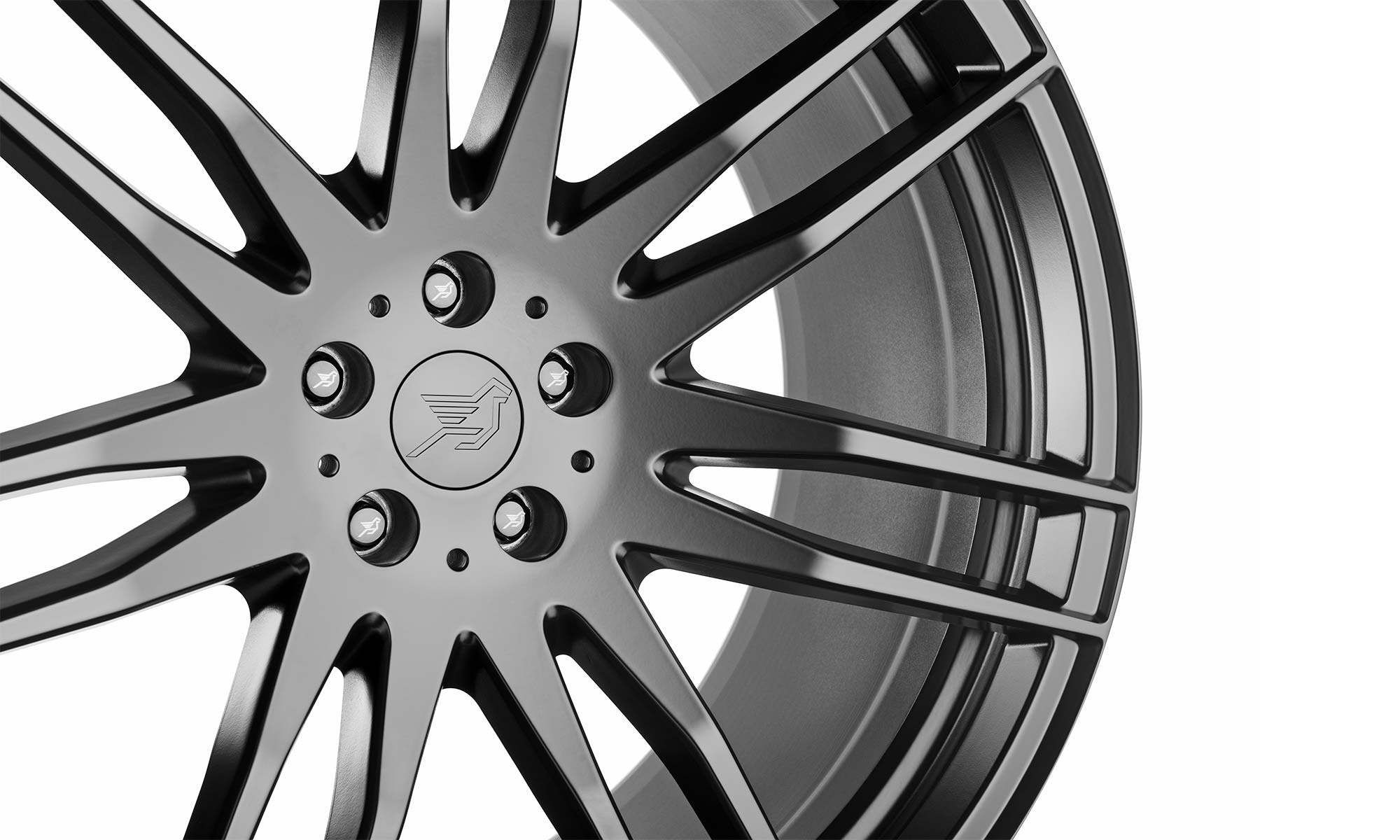 HAMANN MOTORSPORT has extended the wheel programme by the exclusive "Challenge" design piece. The light monoblock wheel that is capable of withstanding extreme axle loads of 950 kg is designed for imposing models such as the Mercedes-Benz GLE or other models of this brand. "Challenge" catches the eye with its design, radiating dynamics and lightness and with the precious "Graphite Grey" finish – and gives the luxury SUV class a particularly sporty character.
Seven deep-drawn double spokes with distinctive form elegantly run out at the rim flange and open up the view to the brake caliper. Thus, the wheel appears even greater and more imposing. The premium lightweight's exclusivity and originality also is evident in the HAMANN logo embossed in the wheel's edge. The precious finish is continued in the aluminum hubcap that carries the HAMANN hallmark: an engraved "Pegasus".
Integrated position points allow for an easy wheel alignment. HAMANN MOTORSPORT offers "Challenge - Graphite Grey" in sizes 9.0 x 21 and 10.5 x 21 inches with offsets of 35 and 45 millimetres, respectively. The sporty wheel with 5-bolt pattern already is available for many models, including General Operating Permit.
| Size | ET | bolt circle |
| --- | --- | --- |
| 9,0 x 21 | 35 | 5 x 112 |
| 10,5 x 21 | 45 | 5 x 112 |
| 10,0 x 22 | 50 | 5 x 112 |
| 12,0 x 22 | 35 | 5 x 112 |