VISION
MATT GRAPHITE
Forged alloy & one-piece light alloy wheel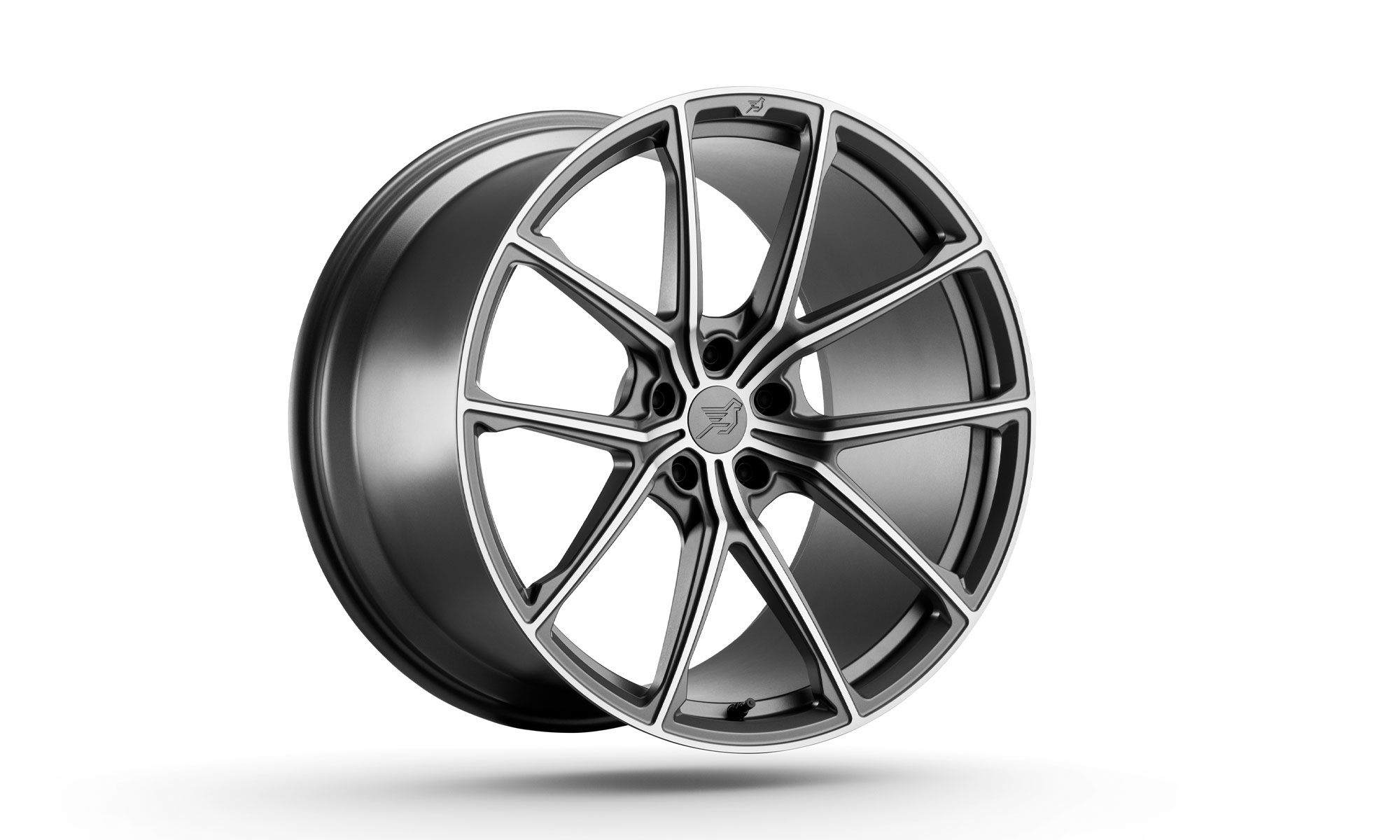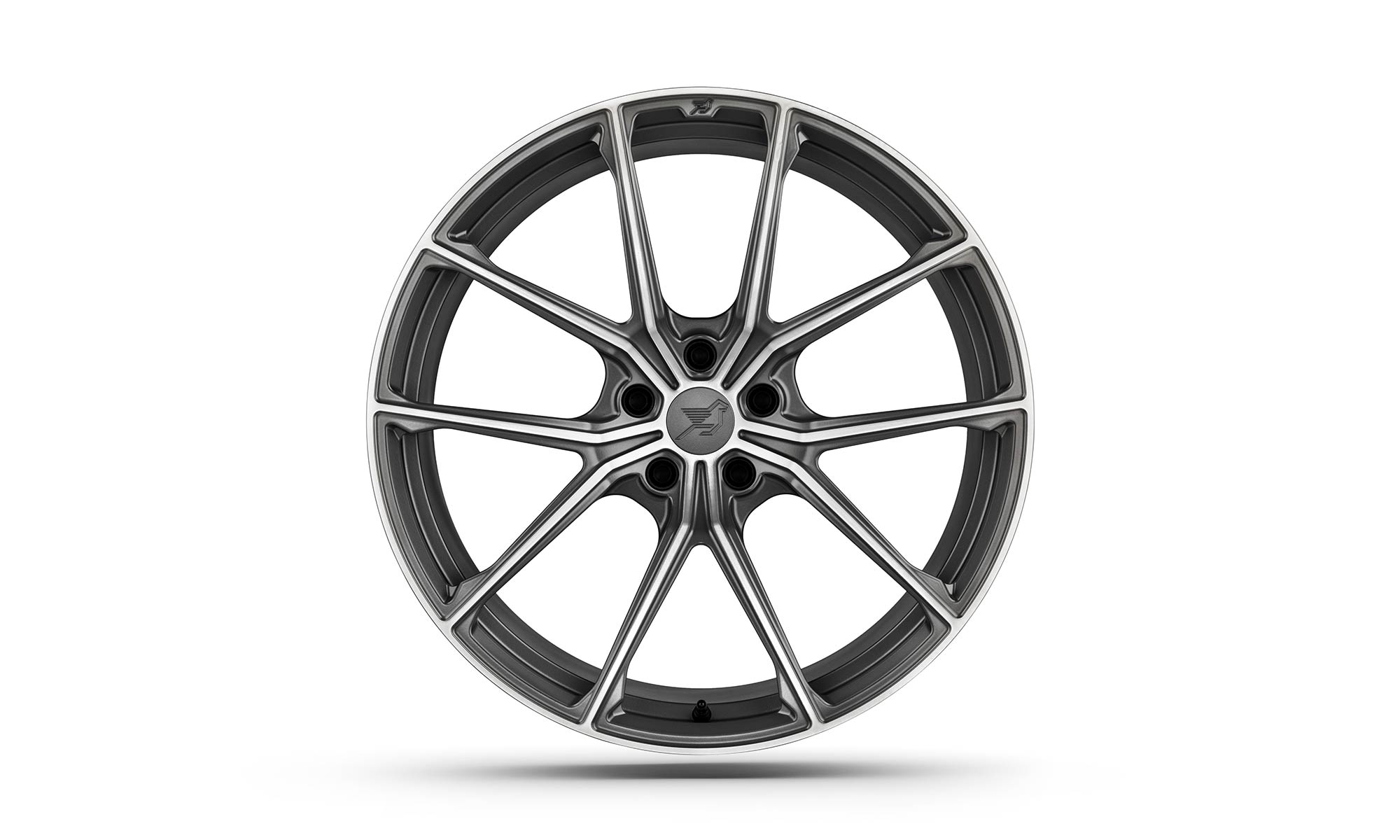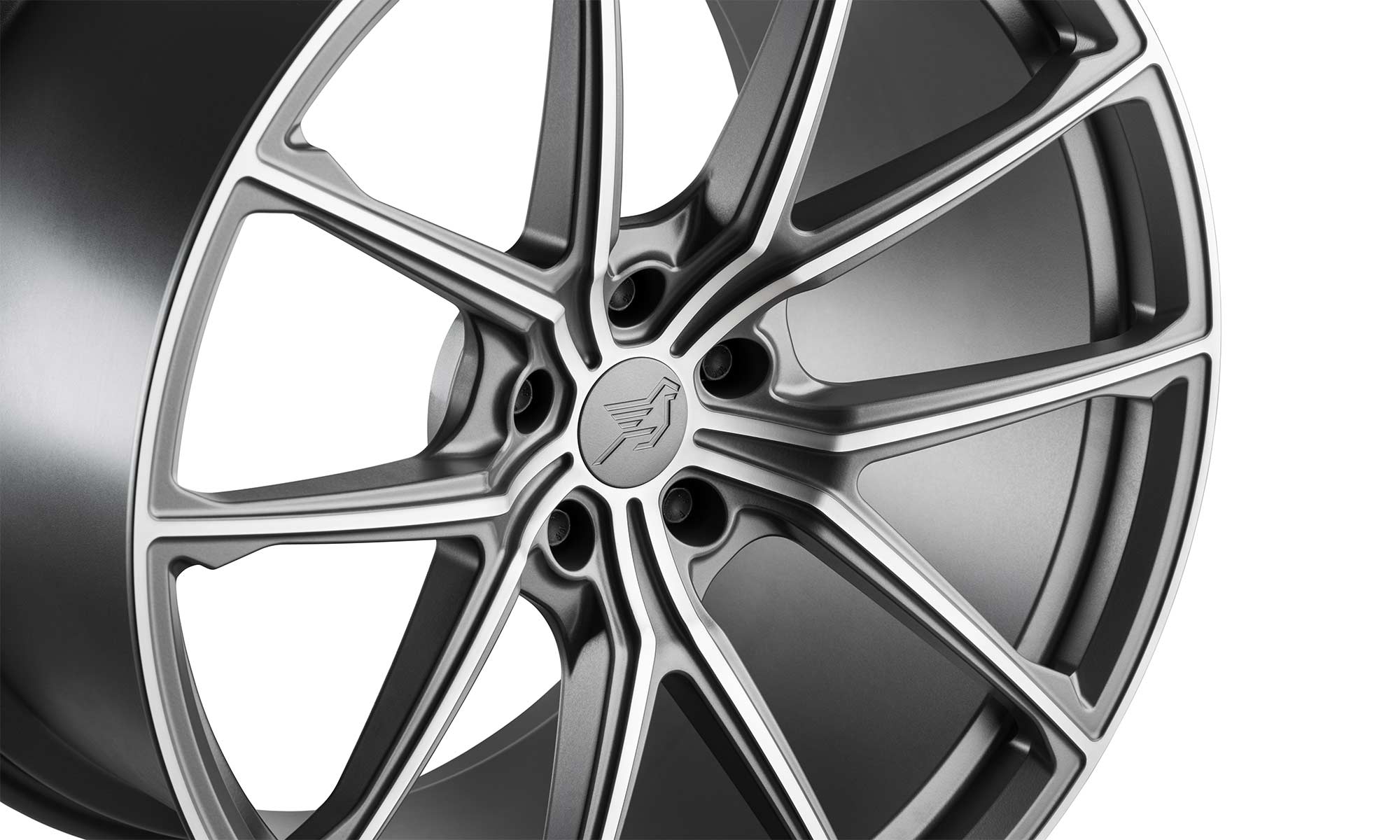 A novelty in the product range of HAMANN Motorsport is the forged one-piece light alloy wheel "Vision" - until now this was available only for Ferrari vehicles. Finally, this exclusive rim is also available for various BMW models.
The wheel is designed with five twin spokes. It has a distinctive and signature appearance, without being too dominant. It rather blends harmoniously into the sporty appearance of the sports car. Despite its large size of 21 inches, the wheel construction made of a forged and therefore high-strength light metal alloy ensures low unsprung masses. This has a noticeable positive effect on the vehicle handling in terms of agility and driving dynamics. Thanks to its light weight, lateral forces can be higher, braking distance can be shorter. As a positive side effect, the high density material of the forged wheel will contribute to brake cooling.
The "Vision" forged wheel is available in the colour "Matt Graphite Diamond Cut" for Ferrari vehicles with 5x114.3 mm bolt circle and 67.1 mm hub bore, such as the Ferrari 458 Italia. The available dimensions are 9.0x21 ET35 and 12.5x21 ET54. For other BMW models with a 5x112 bolt circle and 66.6 mm, "Vision" is currently available in sizes VA 9.5x21 inches ET23 and HA 10.5x21 inches ET26. For BMW, the rim is also available in "Matt Black Diamond Cut".
| Size | ET | bolt circle |
| --- | --- | --- |
| 9,0 x 21 | 23 | 5 x 112 |
| 10,5 x 21 | 26 | 5 x 112 |