Lamborghini Aventador | HAMANN Tuning
HAMANN TUNING FOR LAMBORGHINI AVENTADOR
Enhanced performance for the Lamborghini Aventador
An open super sports car is an experience of its own. The open Lamborghini Aventador Roadster with its strong V12 engine and the distinctive design in fighter jet style all the more. Where others feel respect, HAMANN MOTORSPORT develops the ambition to turn the screw a little further. And opens up performance potentials that HAMANN explores and then translates into real performance. For the Aventador Roadster, this performance package is called "Limited". With this the tuner completes the performance range and, at the same time, fulfils individual customer requests.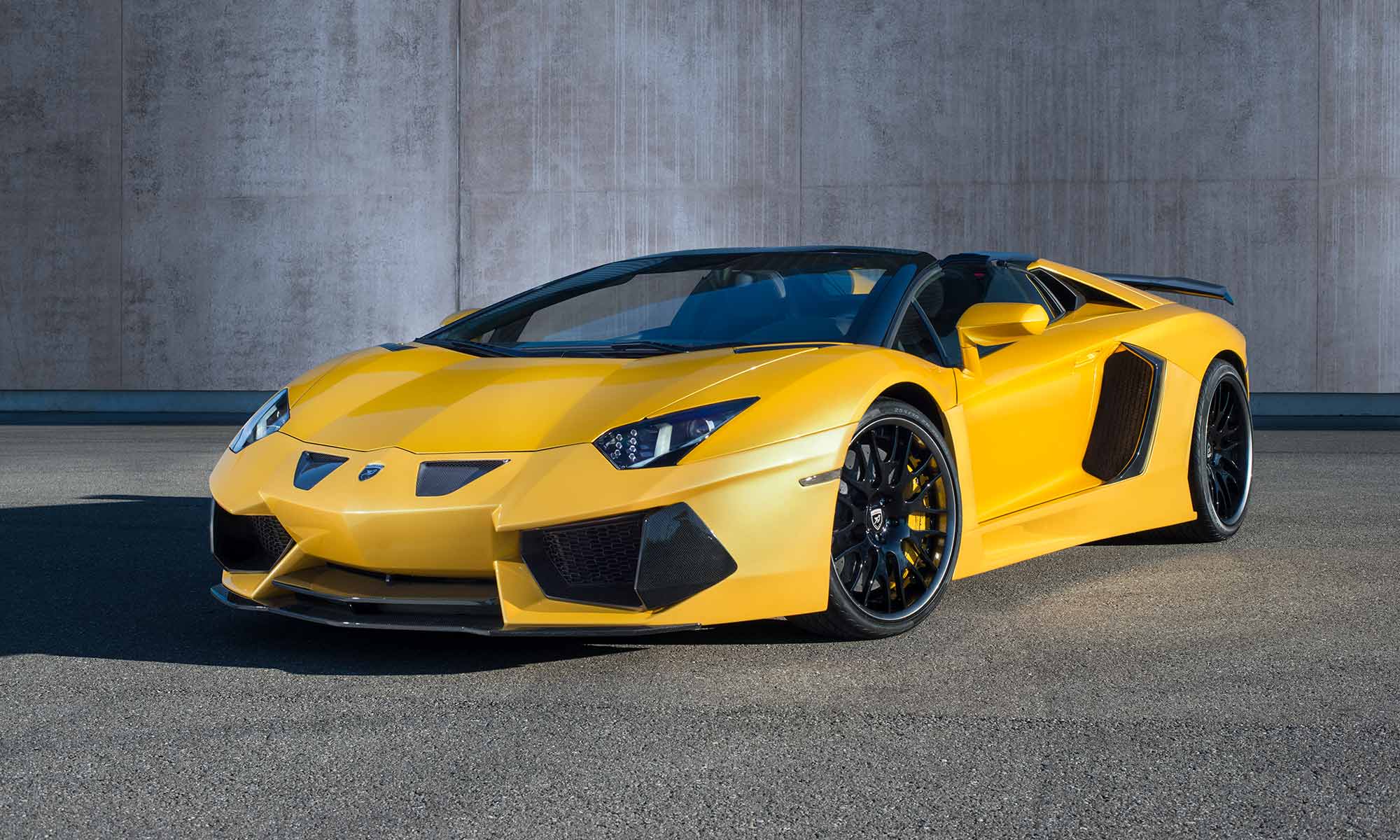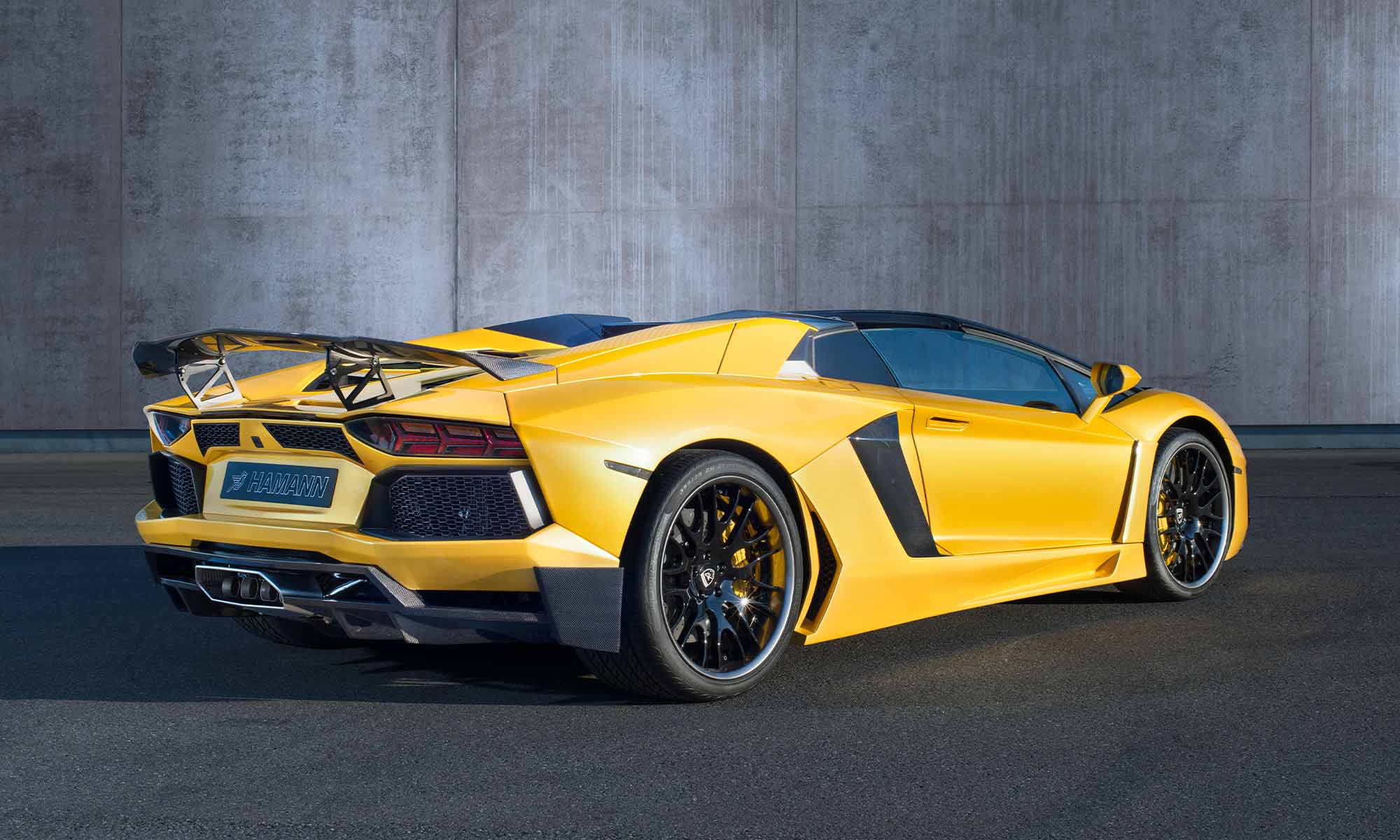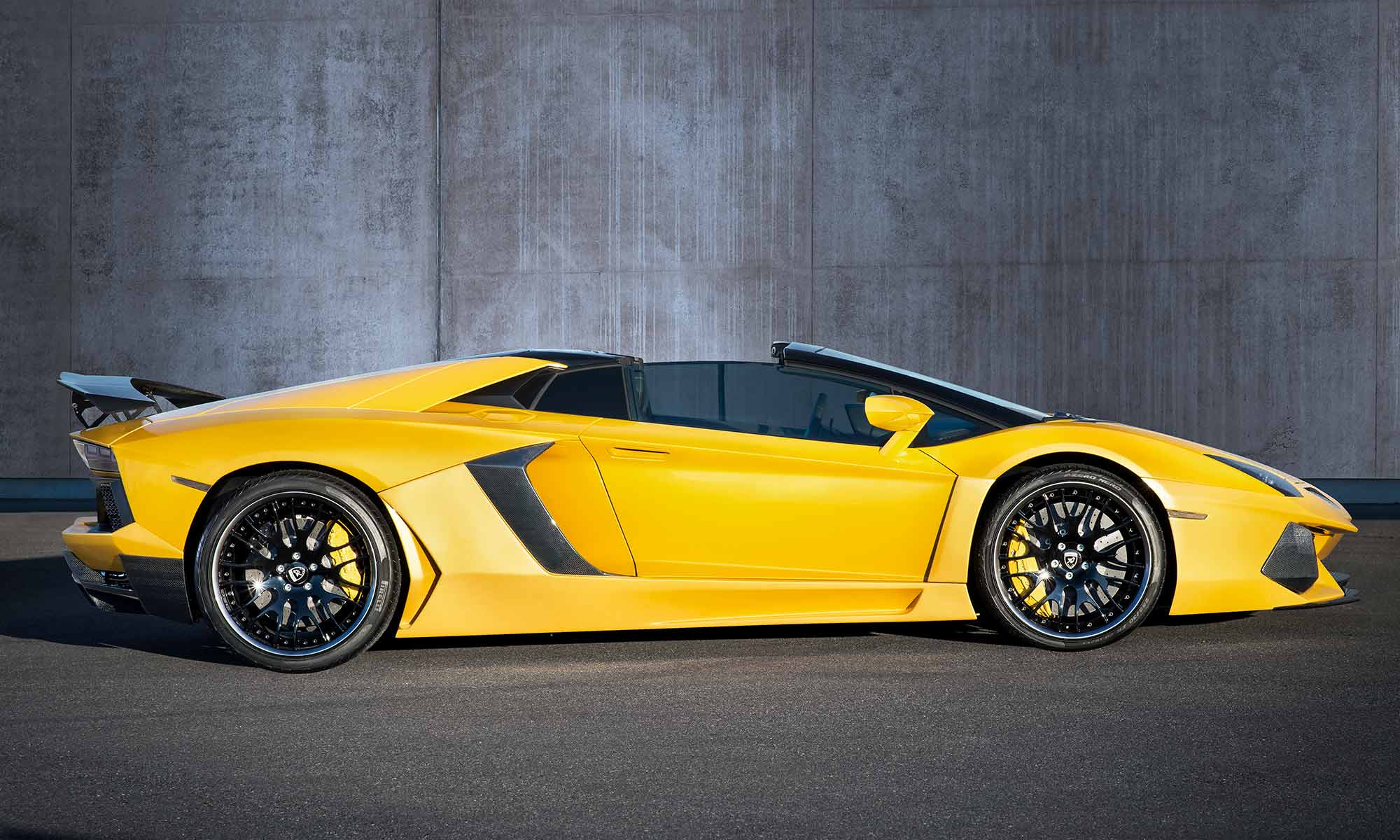 Tuning for the Lamborghini Aventador Roadster
With the "Limited" kit for the Aventador Roadster, the Swabian manufacturer developed an uncompromising and spectacular performance kit with unique design details. At the front these include air vent inserts plus spoiler made of ultra-lightweight carbon fibre ensuring enhanced down force on the front wheels. Likewise inspired by aerodynamics are the new carbon-fibre side skirts. At the rear, all added up to a lot. Particular eye-catchers are the adjustable rear wing made of carbon fibre, the rear skirt and the diffuser. Everything is exclusively produced by HAMANN and installed with highest accuracy in Laupheim.
However, HAMANN MOTORSPORT sees itself not only as refiner, but also as performance specialist. The completely revised software of the control unit boosts the 6.5-litre twelve-cylinder's output from 700 to 760 hp (515-559 kW). Thus, thanks to optimizing the ignition map, the peak torque grows from 690 to 735 Nm. And for a sound worthy of the displacement giant, the HAMANN experts install a set of sport rear mufflers made of premium stainless steel, which is perfectly integrated into the rear. Small gimmick for racers: a "backfire" effect is available in the Race version of the Lamborghini Aventador Roadster.
Tuning parts for the Lamborghini Aventador Roadster
The light-alloy wheels of the "Professional" range in tow-tone finish and matt black flange are for sure highlights for the Lamborghini Aventador Roadster. The high-performance rims in the dimensions 9x20 and 13x21 inches are manufactured in a complex forging process and offer maximum lightness with highest level of stiffness and optimised driving dynamics. They are equipped with ultra-high-performance tyres in sizes 255/30 ZR 20 in the front and 355/25 ZR 21 in the back that are of course designed for speeds beyond 300 km/h.
HAMANN presents the Lamborghini Aventador Roadster "Limited" with the special "Giallo Orion" paint having a pearly yellow shimmer. As a matter of course, customers can choose every imaginable colour and can have the interior designed to their wishes. Highest manufacturing quality and selected materials have been the benchmark at HAMANN for three decades. From carefully sewn leather applications on the dashboard to side coverings or the high-speed seats – everything is possible.
HAMANN offers the Aventador "Limited" model as total artwork, but also configures exclusive components to meet individual requirements. For example, for customers already having the basic model in the garage.