Range Rover Evoque Convertible Tuning
HAMANN package for the Evoque Convertible
The sustained success of the Evoque bolstered Range Rover up to open a completely new segment – the segment of open SUVs. And although the Evoque Convertible will not top its closed brother in the number of units sold, it is an appealing addition to the range of models. HAMANN has accompanied the success of the three-door and five-door Evoque with strong offers. So it is a matter of honour to also create an exclusive package for the convertible, which comprises attachment parts performance kits, wheels and accessories to provide an attractive alternative to the standard versions.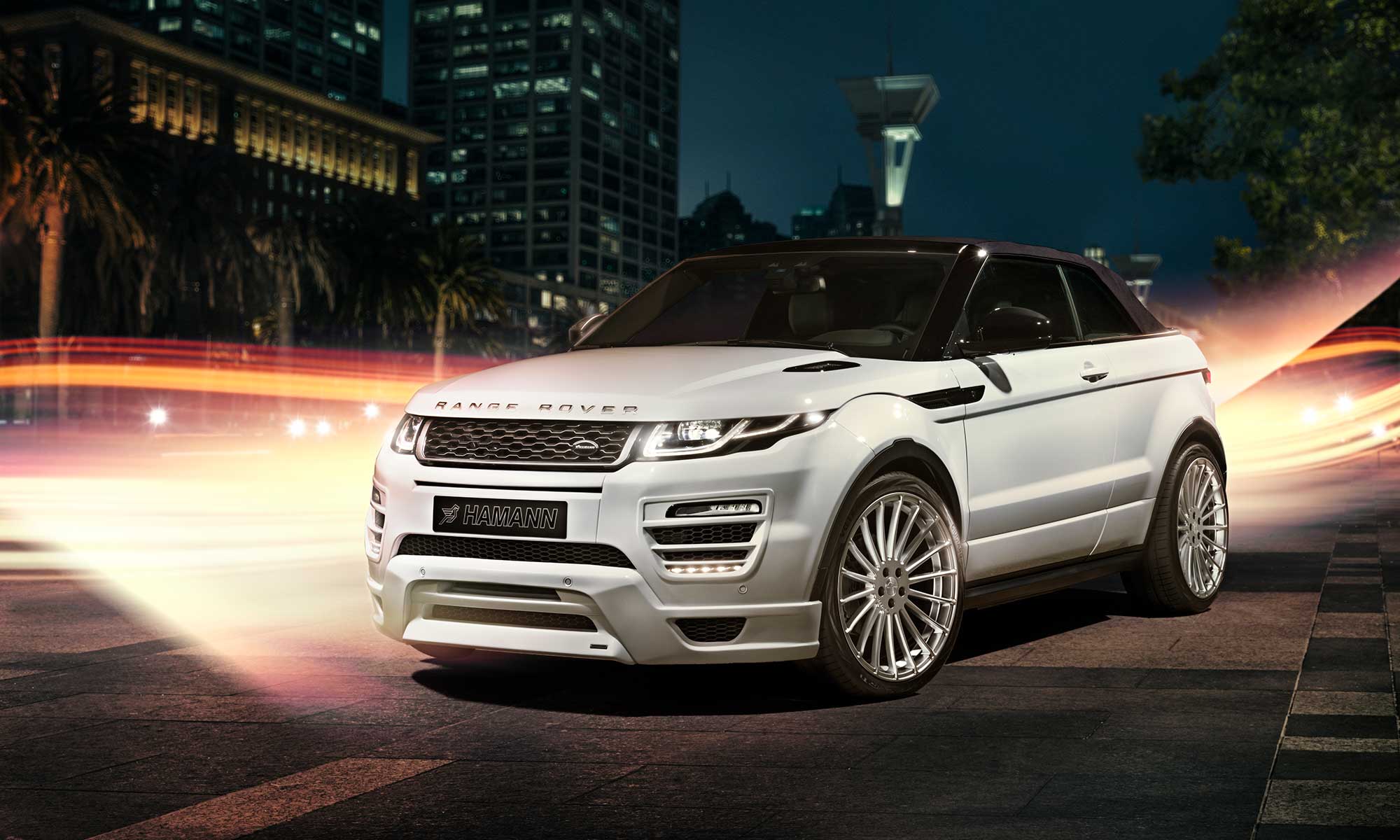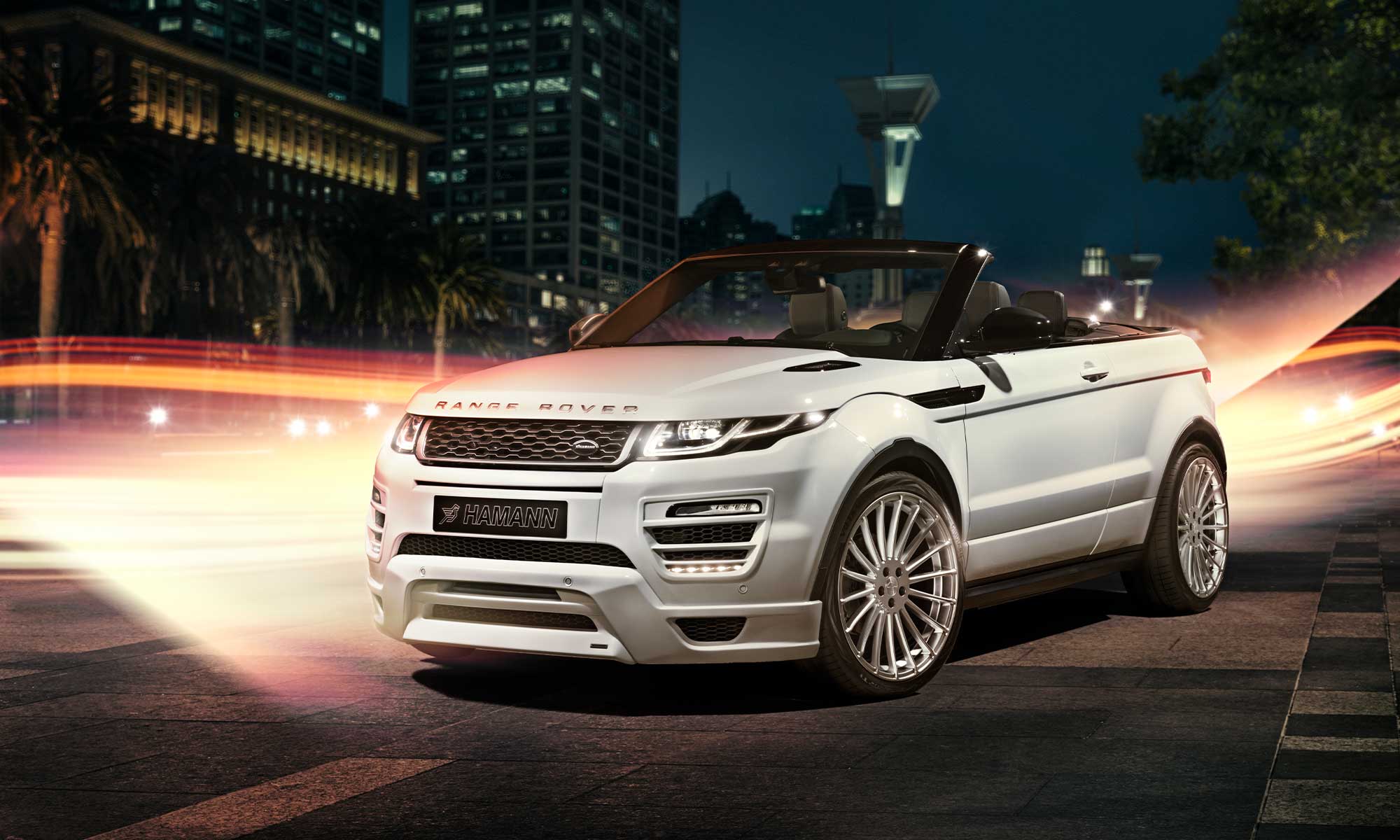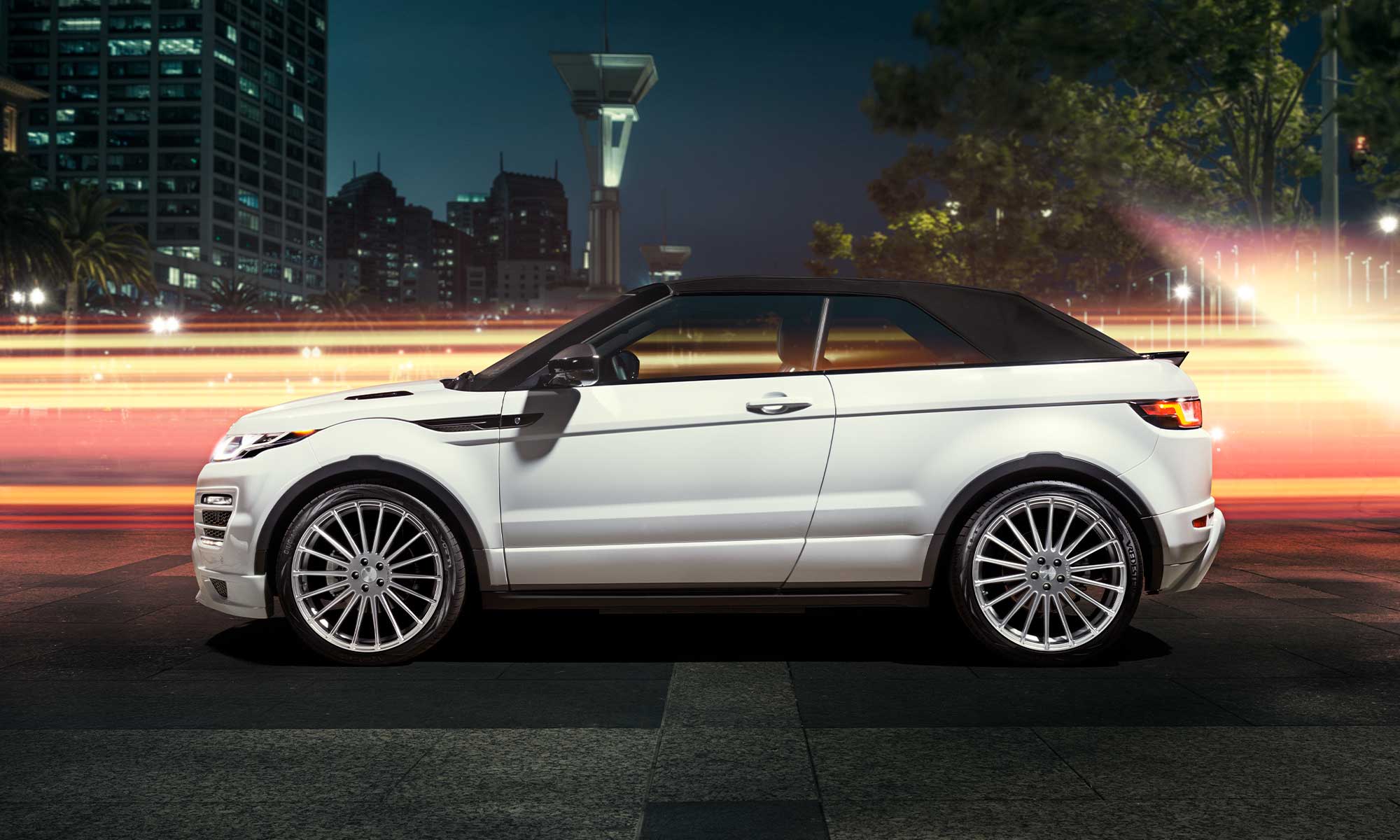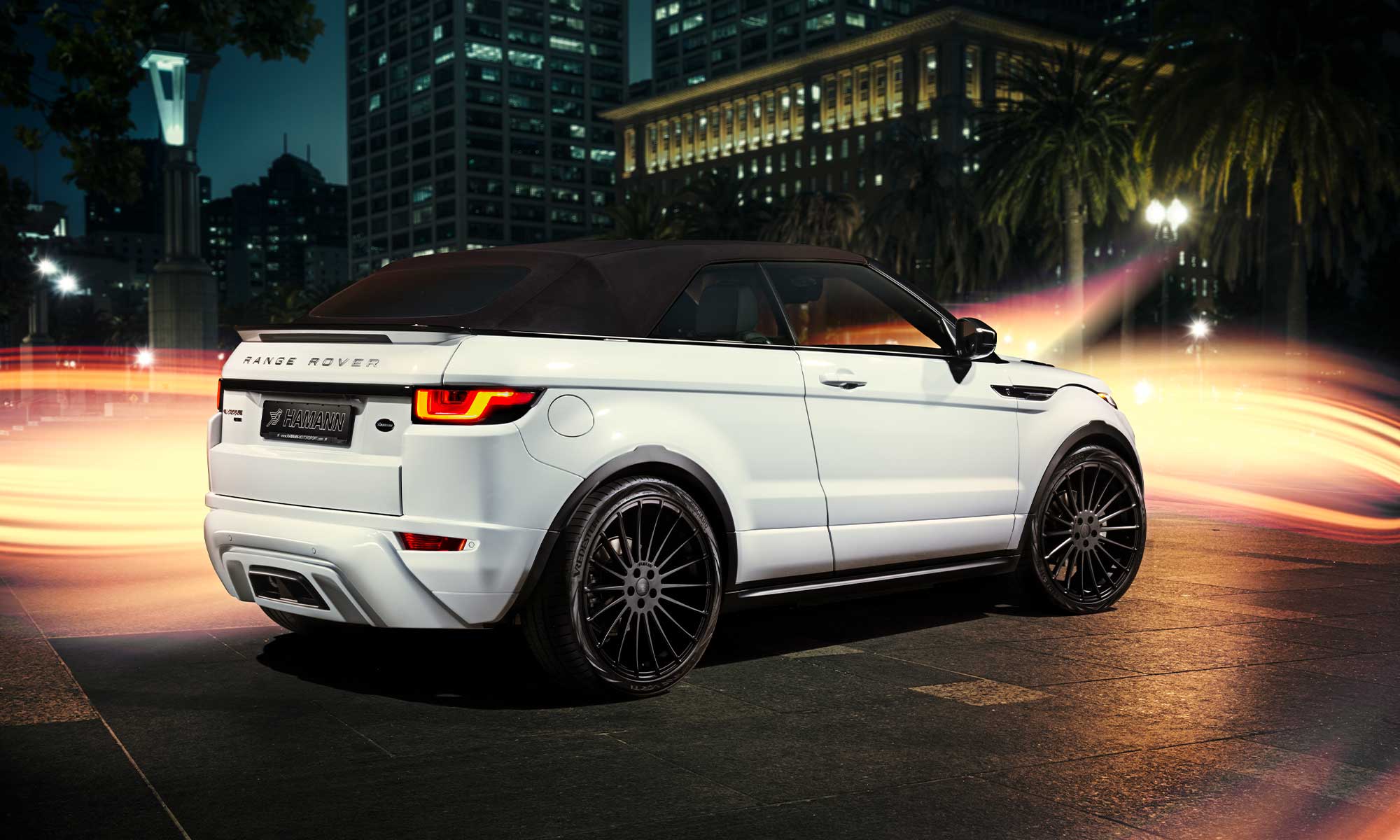 Range Rover Evoque Convertible Tuning
Replacing the good by the better – that is the core philosophy of HAMANN: this is proven by the new front skirt for the Evoque Convertible. The two-part grille catches attention, the air intakes left and right present themselves in a more sophisticated fashion than the standard version, and the fibre-optic daytime running lights bring new accents. A completely new rear skirt that integrates the black or silver anodised HAMANN tailpieces of the sports exhaust system ensures that the Evoque Convertible has a befitting appearance.
Matching the strong look, HAMANN also makes a mark as an engine tuner. Thanks to an ignition map optimization, the ED4 diesel receives considerable extra power, from 150 hp to 181 hp (110 kW to 135 kW). The torque is increased from 380 Nm to opulent 460 Nm. Those who opted for the potent Si4 petrol engine may bank on a power advancement of 20 hp to 260 hp (177 kW to 191 kW) at 480 Nm instead of 420 Nm.
Tuning parts for the Evoque
For a matching wheel look at all sides, the HAMANN range offers monobloc wheels and one and multipart forged wheels that provide varied individualization opportunities for the Evoque Convertible. Those choosing the spectacular 22-inch wheel can be sure of the attention on the streets. Special highlights include the "Anniversary Evo" wheel in silver or matt black. More classical are the black forged cross-spoke wheels "Unique Forge Anodized" and "Edition Race Anodized". Here, HAMANN offers a full service and not only installs the rims, but also equips them with appropriate performance tires with suitable speed rating.
Fine-tuning is part of HAMANN's program. Hence, the company additionally offers a range of luxurious accessories. For example, sporty aluminum applications for the pedals and footrest – in silver or black anodized – or exclusive floor mats made of pearl velour with embroidered HAMANN logo in silver color. And finally, the car door LED welcome lights projecting the HAMANN logo on the floor give a clear signal – this way!