RANGE ROVER SPORT | HAMANN Tuning
HAMANN concept for the Range Rover Sport wide-body
Wide-body-kit for Range Rover Sport
Those who think that HAMANN's exclusive refinements for the Range Rover Sport are the end of the rope are greatly mistaken. Because, for the brawny Brit, the refiner from Laupheim tailored a fitness outfit that has not equal. Extra wide body shaping at its best, combined with unique wheel/tyre combinations and precious applications for the interior.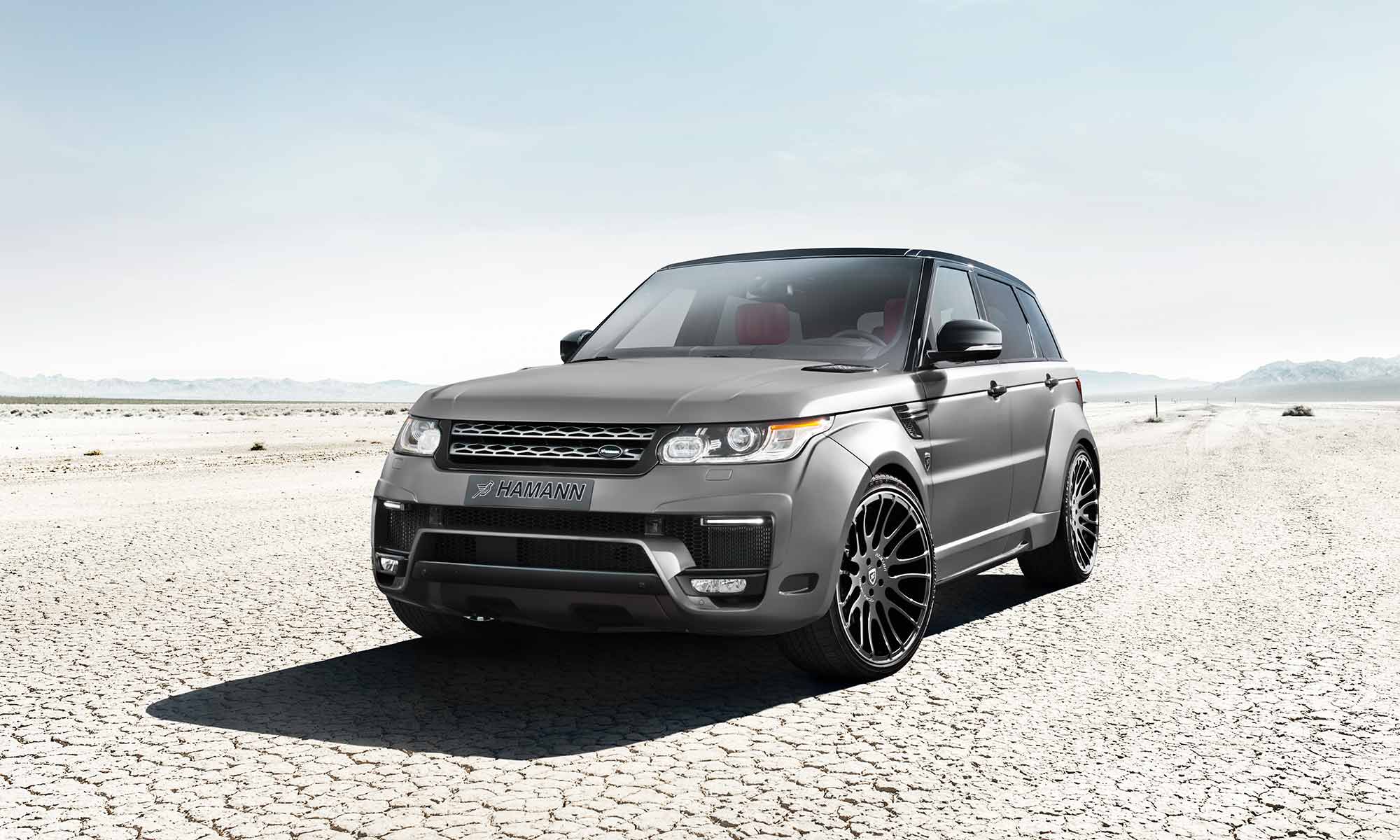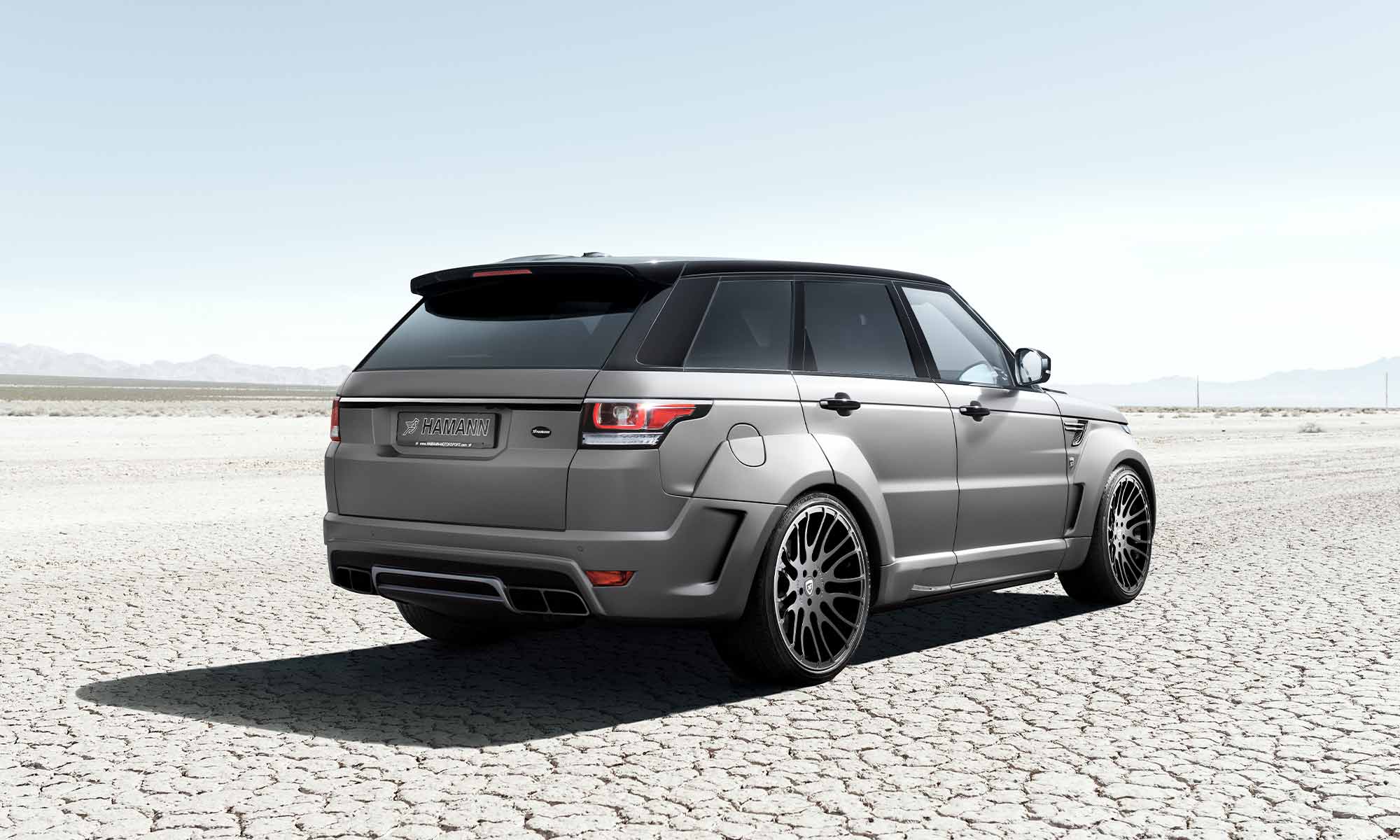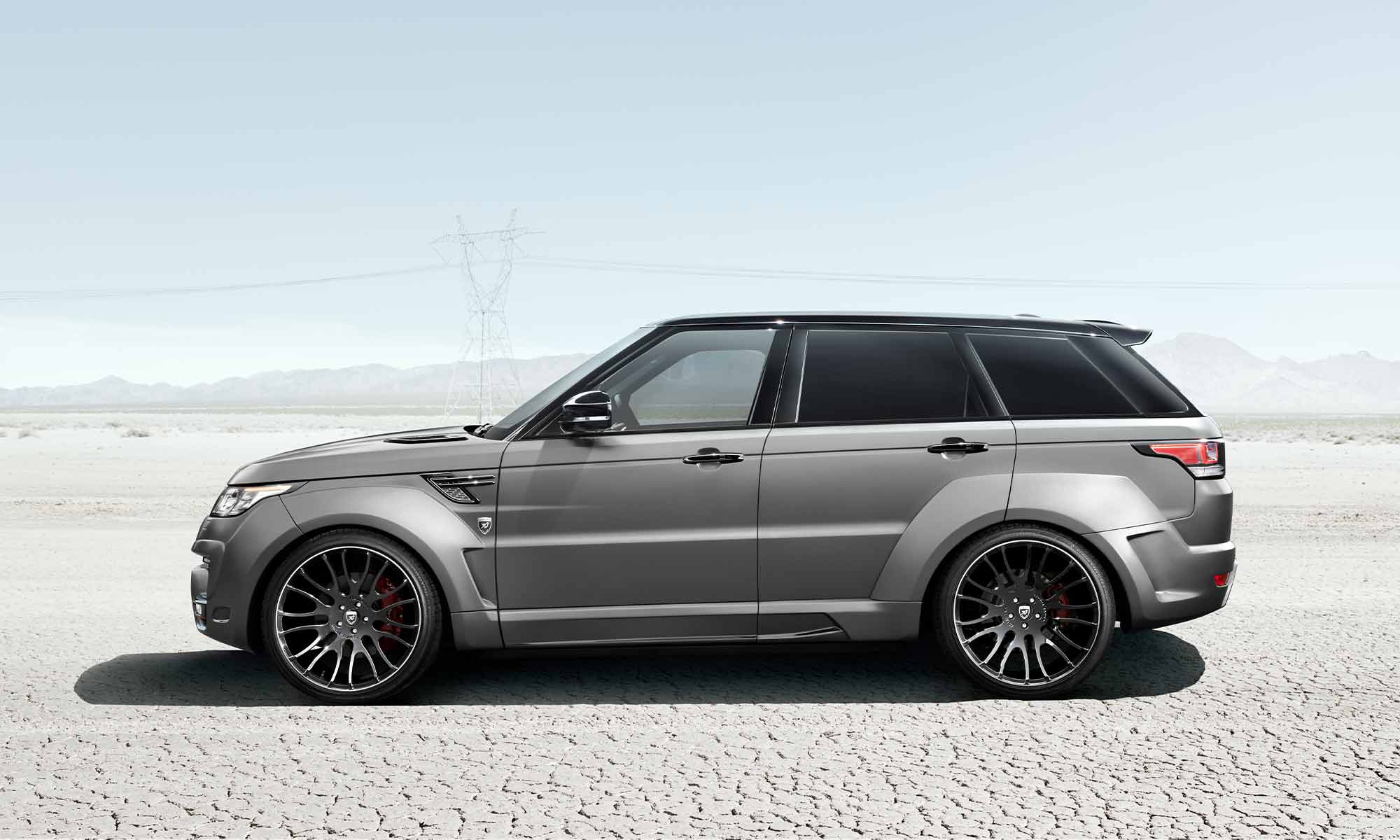 WIDE-BODY-KIT FÜR DEN RANGE ROVER SPORT
The wide-body tuning kit for the Range Rover Sport is a powerful interpretation of premium tuner HAMANN that gets the British four-wheel talent's muscles going. Although chunky, the two-part front skirt is not obtrusive and emphasizes the vehicle's character, which is already strong. The extensive made-to-measure upgrade, realized in the highest quality craftsmanship, additionally comprises two fibre-optic daytime running lights. And although the wider front skirt changes the position of the fog lights, the original fog lights are fully retained in form and function.
The wide-body Sport's flanks are dominated by impressive wing extensions that make the Range Rover Sport grow by as much as 12 cm in width. The muscular silhouette is completed by body kit attachments on the four-door sills that point the way to the triumphant finale: there is the individualized rear trim panel made of composite material with either black or silver anodized HAMANN exhaust pipes. A sublime solution down to the last detail – realized by the Swabian tuning professionals.
Tuning parts for the wide-body Range Rover Sport
Due to the wide body, the strong appearance of the Range Rover Sport yearns for an appropriate set of rims, which shows the optical power on the road. And, at the same time, establishes a clear alignment with the body kit. The premium tuner recommends the forged model "Unique Forged Anodized" available in sizes 10.5 x 22 and 11 x 23 inches. The elegantly shaped multi-spoke wheel in matte black finish expresses perfectly the very high design standard and the know-how of HAMANN.
The exclusive light-alloy rims are equipped with 305-wide tires that blend in the wheelhouse contours. This combination of rim and tyre is a strong duo for longitudinal and lateral acceleration. Additionally, HAMANN offers two other exclusive rim designs for the wide-body Range Rover Sport, the "Anniversary Evo" and "Edition Race" ranges. Eleven options all in all.
Interior-Tuning by Hamann
However, for HAMANN refinement does not end with outward appearance. Hence, there is the complete interior range available with exclusive floor mats and pedals in black anodised aluminium.
And the car door LED welcome projector lights that project the HAMANN logo onto the floor and thus set a mark are a real celebration. Hamann refines the cars at its headquarters in Laupheim or at international partner sites.