Tuning for Porsche Macan
Performance for the Porsche Macan
The Porsche Macan has become firmly established in HAMANN's tuning programme. And now it is the turbo version that has the pleasure of experiencing an exclusive individualisation made in Laupheim. The tuner conjures unexpected potential from the strongest version of the sports SUV by applying its refining touches as many as three times – for more luxury, performance and long-distance comfort. Highest competence and pure passion down to the tiniest detail distinguish the Porsche Macan Turbo powered by HAMANN.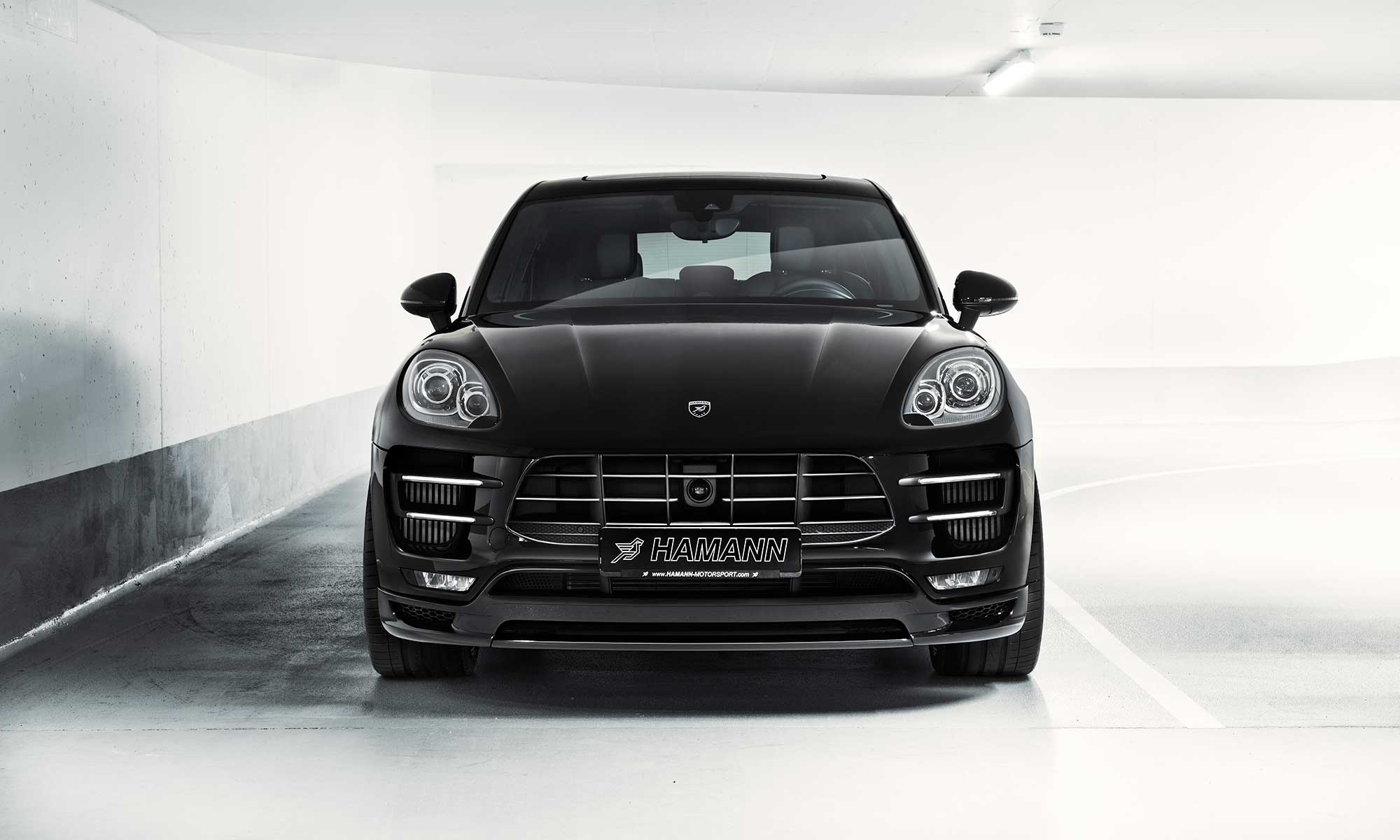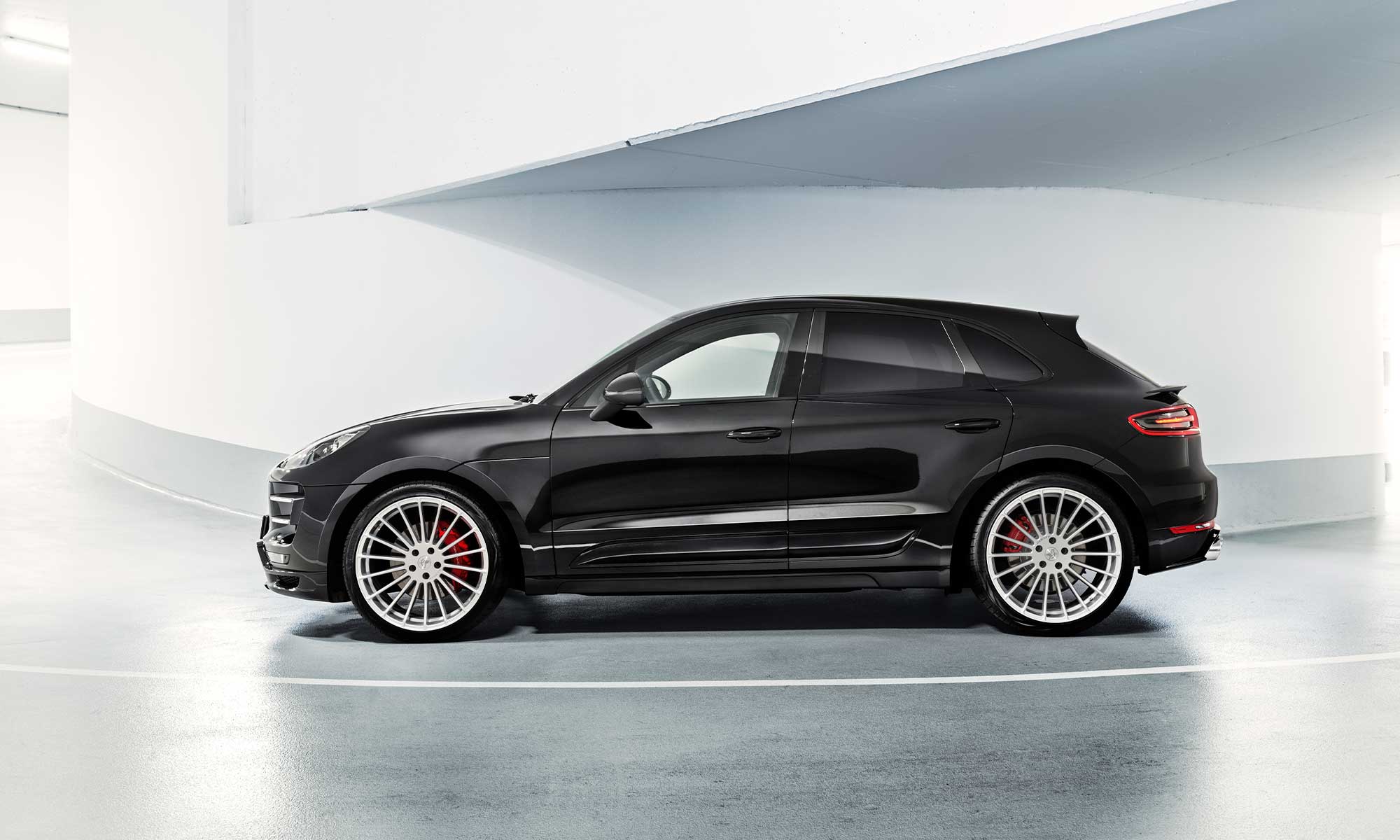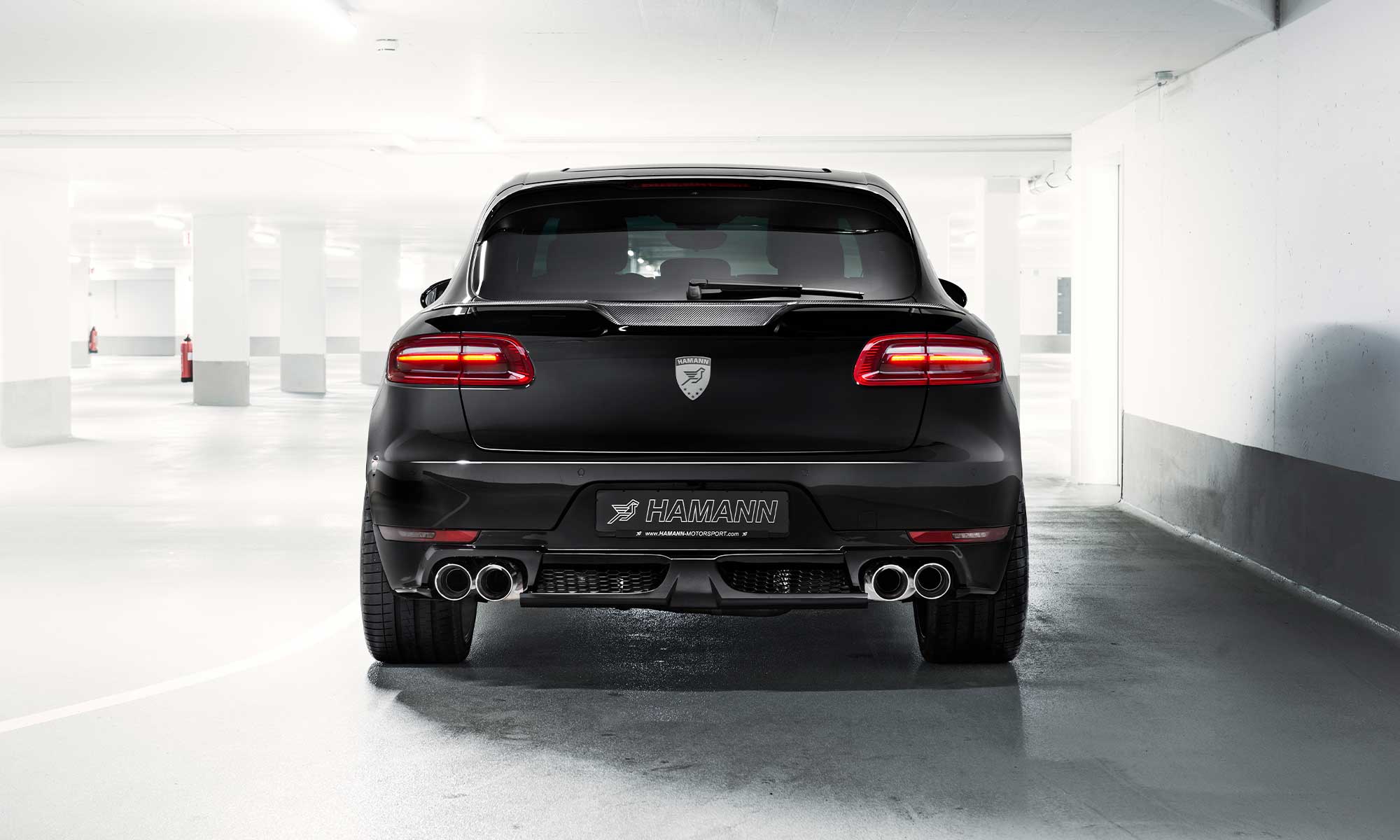 Porsche Macan tuning by HAMANN
The demanding attachments kit that HAMANN developed especially for the Porsche Macan seems to have been cast from the same mould. This starts with the elegant front skirt, extends through the aerodynamically adapted side skirts and culminates in the edged rear spoiler. Beneath it, the dynamic composite design trim crowns the refinement designed by HAMANN. Behind it, the refiners install strong sports silencers with four tailpipes with a diameter of 100 millimetres each. The sophisticated throttle control ensures differing sound variations.
The new, strong sound from the V6 satisfies HAMANN's demand of never leaving performance unused. By targeted chip tuning the Porsche Macan Turbo's output increases from 400 to solid 460 hp (294-338 kW). At the same time, the torque grows from 550 to imposing 630 Nm for the Macan Turbo to sprint from 0 to 100 km/h in less than 4.5 seconds.
To adopt the suspension to the extra performance, HAMANN attunes the Porsche Macan Turbo. Sport springs lower the Macan by up to 40 millimetres and make the SUV even faster in curves.
TUNING PARTS FOR MACAN TURBO
To complete the dynamic appearance of the Macan Turbo by HAMANN, the refiner offers an exclusive set of rims for the Porsche SUV: "Anniversary Evo" in size 10.5 J x 22 equipped with high-performance Vredestein Ultrac Vorti tyres sized 295/30 ZR22. This wheel/tyre combination fulfils the tuner's high requirements in terms of cornering, grip during acceleration and deceleration, and steering precision.
Last but not least, HAMANN has a whole range of accessories to also exclusively equip the Porsche Macan's interior. This includes tufted velour floor mats with nubuck border, double contrast stitching and an embroidered HAMANN lettering in silver colour. A perfect match: black or silver anodised alloy applications for the pedals and footrest. A very special highlight are the car door LED welcome projector lights with HAMANN emblem. The team refines new or already registered cars at the company's headquarters in Laupheim as well as at international partner sites.