Rolls-Royce Tuning by HAMANN
Rolls-Royce tuning with class
The Rolls-Royce Wraith is pure luxury. The coupé with the rear-hinged doors is the British statement for exquisite engineering art. This also is the philosophy of HAMANN MOTORSPORT, a traditional company for individual and perfectly shaped body, suspension and engine solutions. And, of course, for perfected exclusivity. Hence, the HAMANN experts do not have inappropriate respect for the luxury brand and focussed on further, very own accents.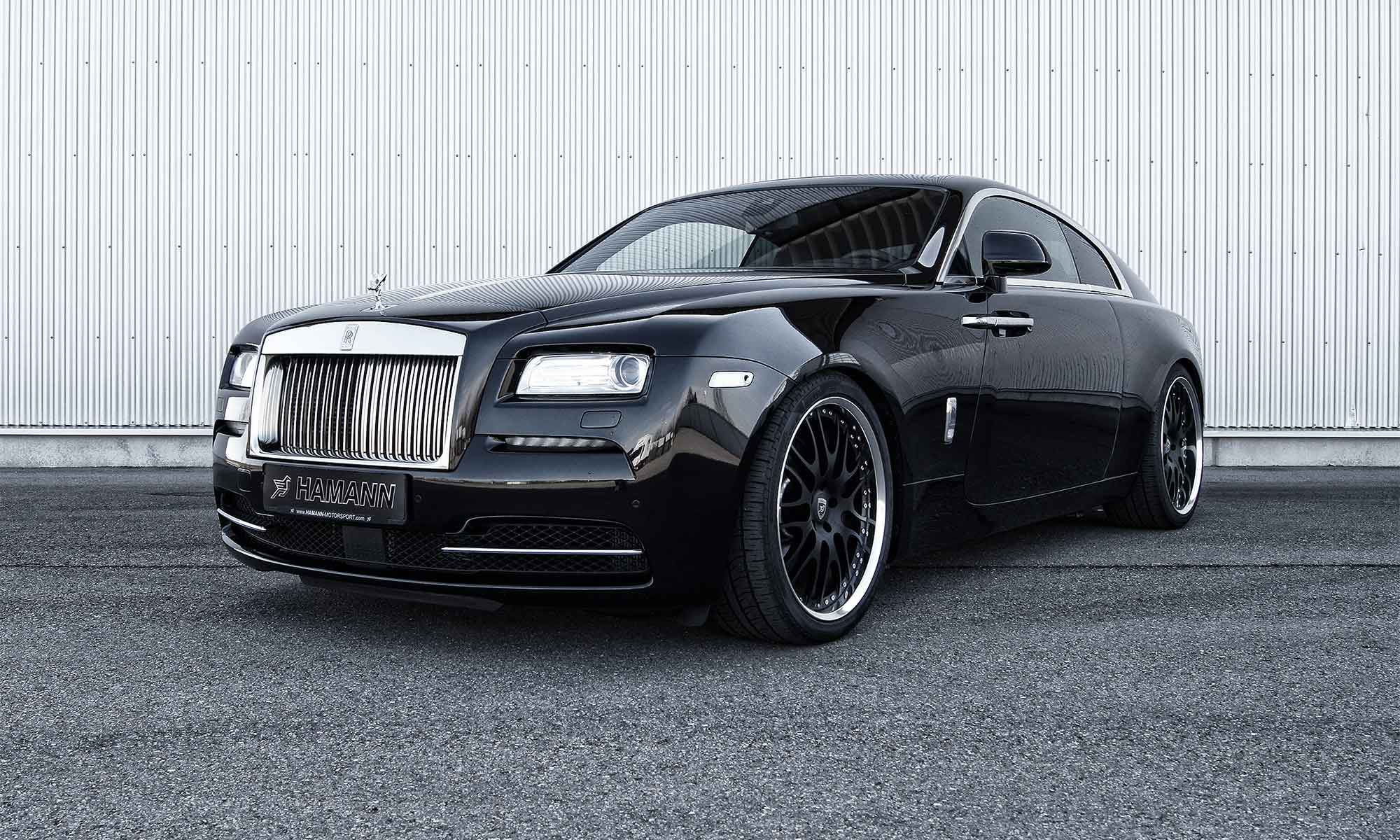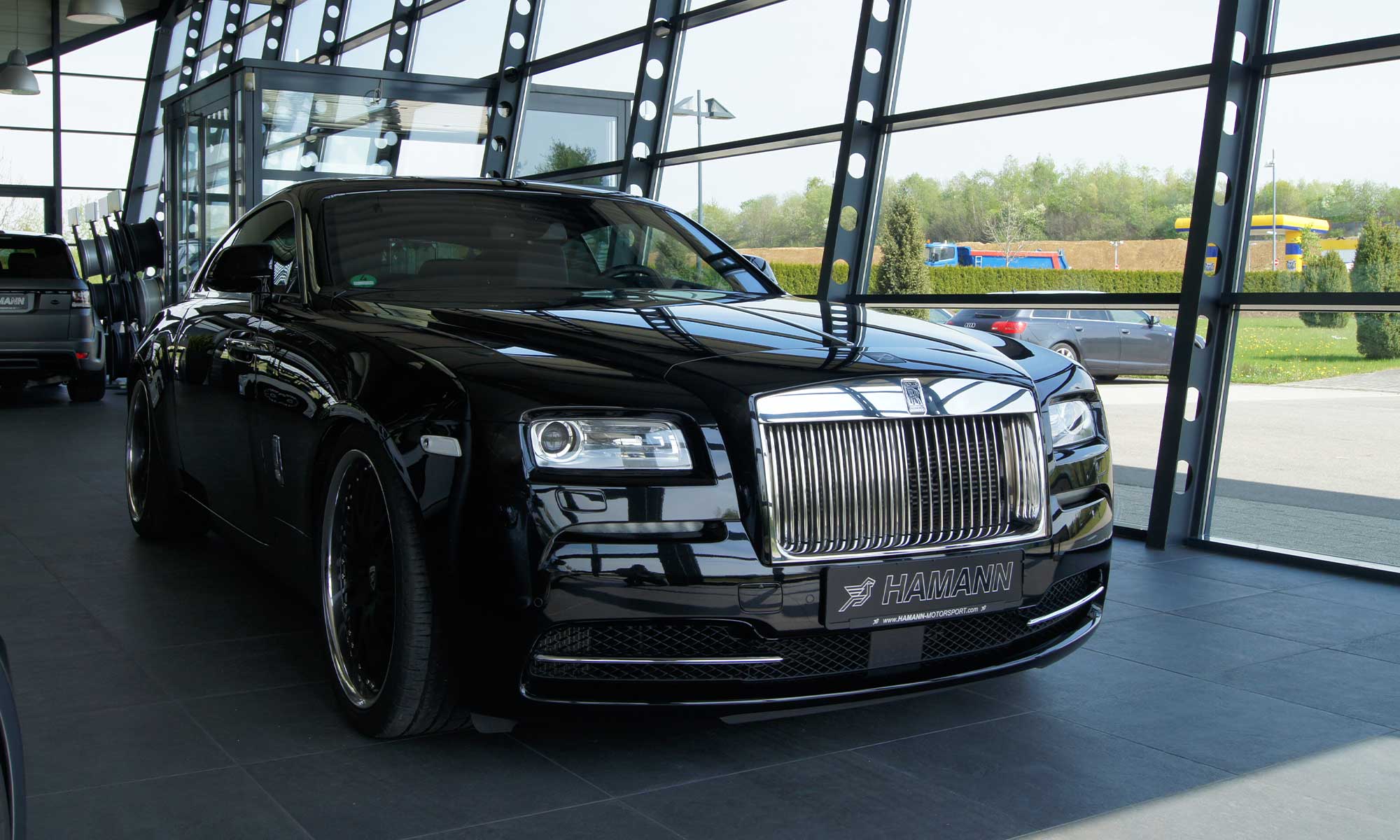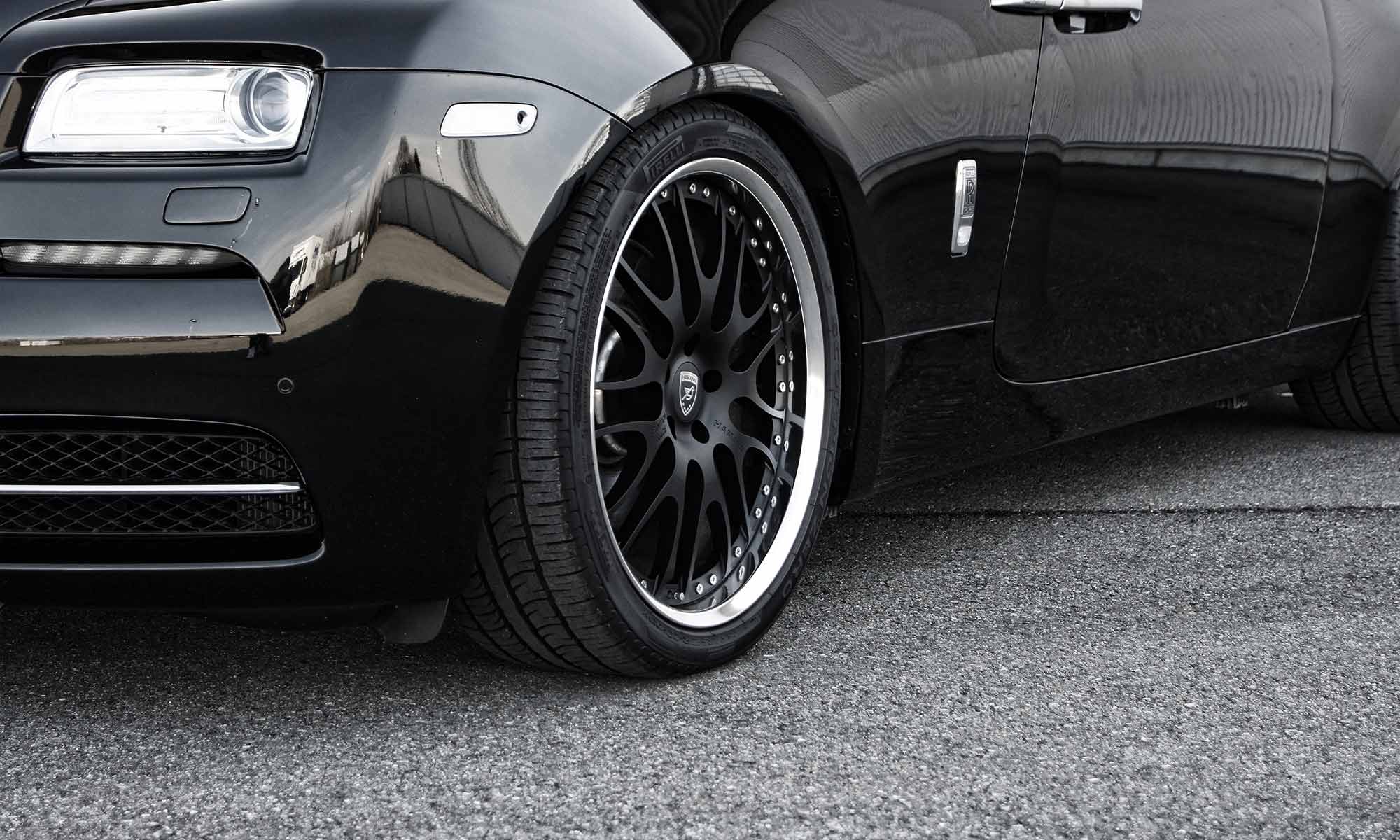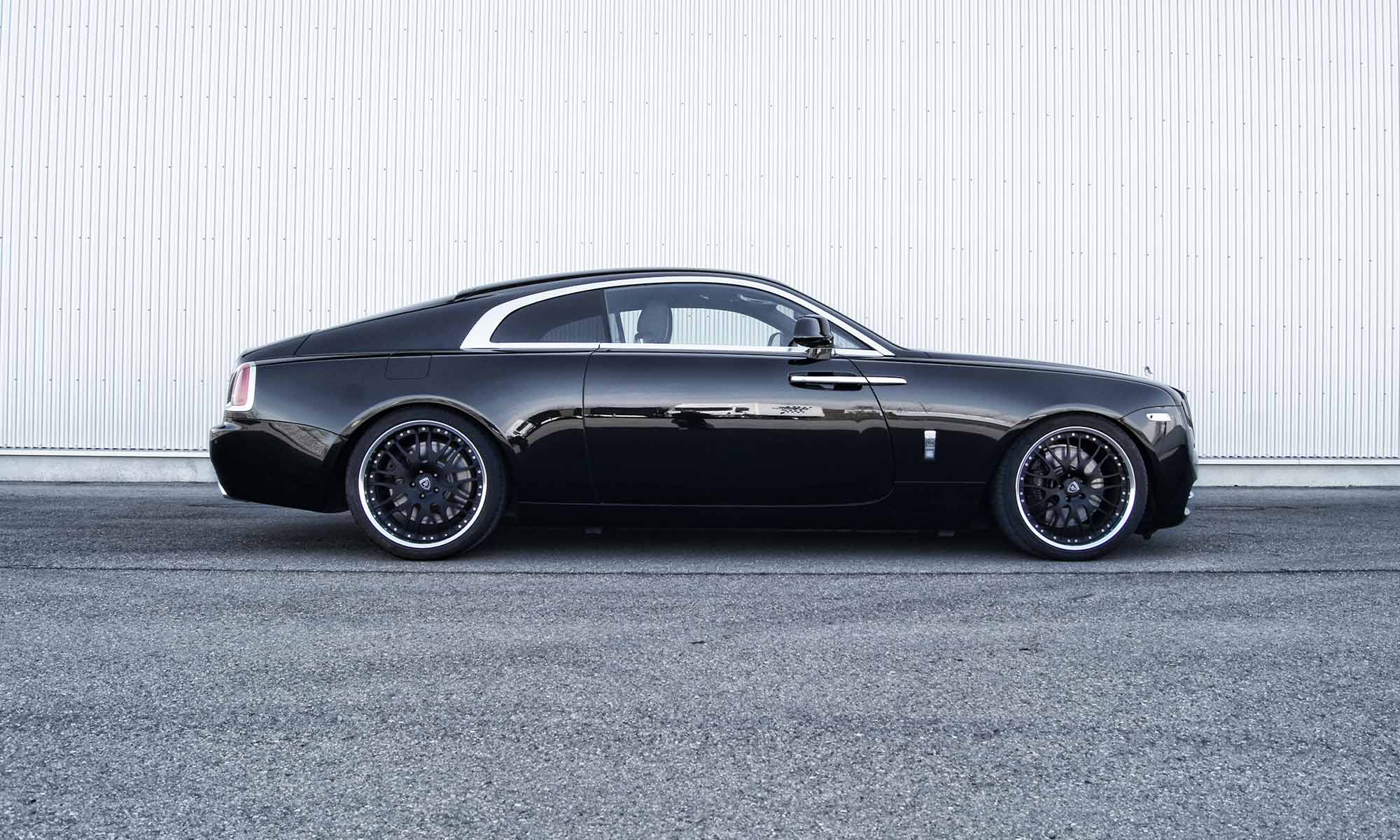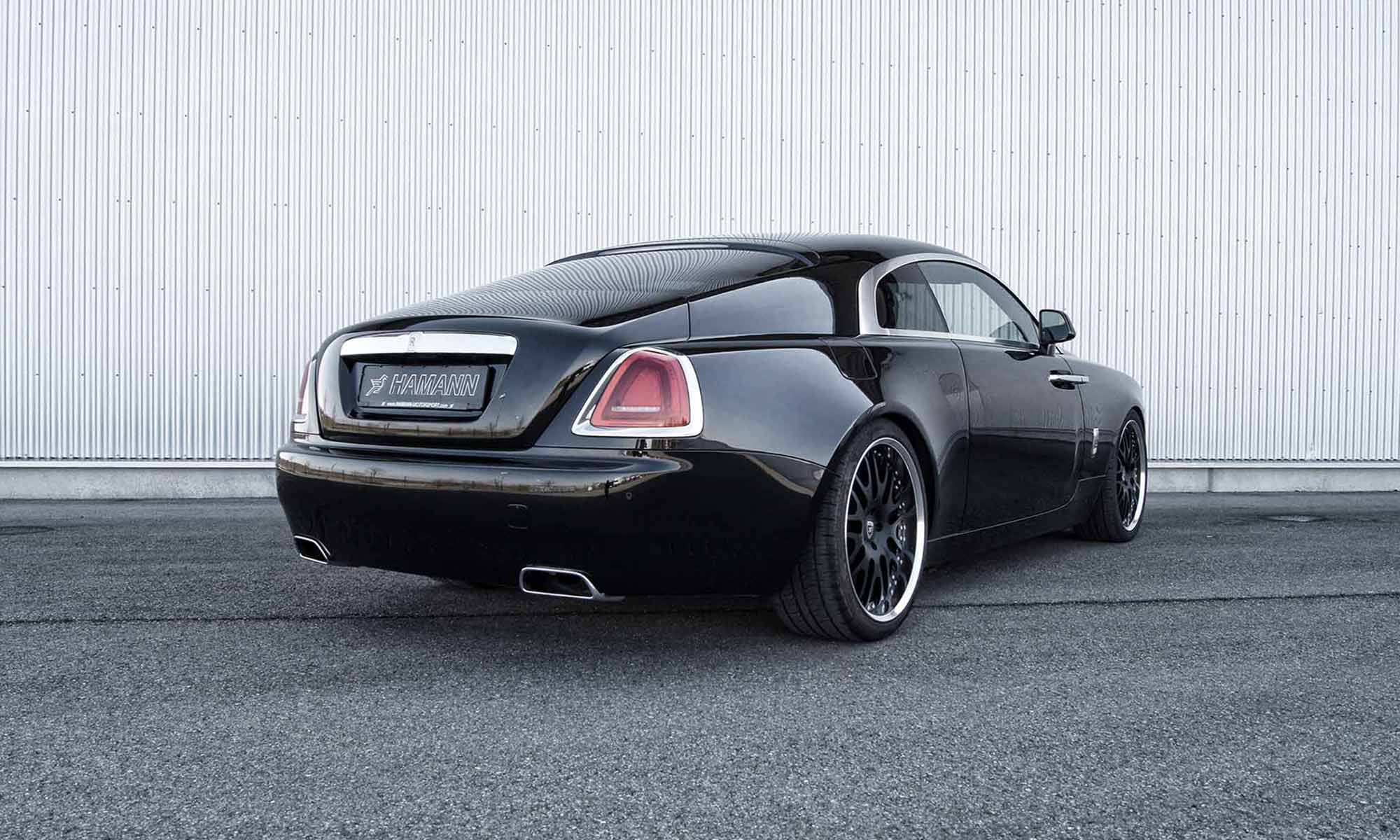 One of HAMANN MOTORSPORT's specialities are technology and refinement components in the aerodynamics area. The exclusive material here is carbon fiber. The ultra-lightweight material not only lowers the center of gravity and thus improves driving dynamics, but captivates with its special look. The carbon fiber parts shine like a shimmering scale armor and signal the highest technical grade. HAMANN's core skills include perfectly matching aerodynamics kits. They are exclusively designed and built for every single model and installed with the utmost of precision.
No matter what an engine is already capable of, HAMANN MOTORSPORT finds hidden power reserves. Power advancements by optimizing the ignition map improve torque and power yield. As BMW owns Rolls-Royce and supplies the engines and as HAMANN is an expert in optimizing BMW models, experience and know-how go hand in hand here. On the bottom line, there is pure sovereignty in an exclusive power delivery.
Indispensable in such a luxury model: the solid sound that the HAMANN MOTORSPORT sports exhaust system produces. For this, the mufflers are made of the best stainless steel available on the market today. However, the configuration does not stop with the technology but continues down to the ample mufflers' integration into the rear skirt. Complete solution, perfect adaptation.
Exclusive – from wheel to leather
For the British automotive aristocracy to roll down the tarmac in a worthy manner, HAMANN MOTORSPORT offers the perfect light-alloy-wheels. Forged wheels in the "Edition Race Anodized", "Anniversary Evo Black" or "Evo Silver" editions. Every wheel demonstrates the driver's character and demand. With an emphasis on a racing look, reluctantly black or with a brilliant gloss, they put a new, special twist on the Rolls-Royce Wraith. The wheels can, of course, be equipped with the suitable high-performance tyres with appropriate speed rating.
In addition to optimizing technology, HAMANN MOTORSPORT also provides the corresponding accessories – the feel-good package in the car so to speak. The motto: there is nothing that does not exist. Individual leather, individual colors, individual extras – HAMANN makes it possible and, together with its employees, stands for highest manufacture quality: from extravagantly sewn leather, adapted sports seats, carbon-panelled instruments, pedals with alloy applications to adequate floor mats and car door LED welcome lights projecting the HAMANN logo on the floor.