Hamann goes full speed ahead
BMW M5 F10 Mi5Sion
HAMANN turns on the tap again. "Mi5Sion" makes no compromises, and the top-notch racer finally looks how he always was meant to look.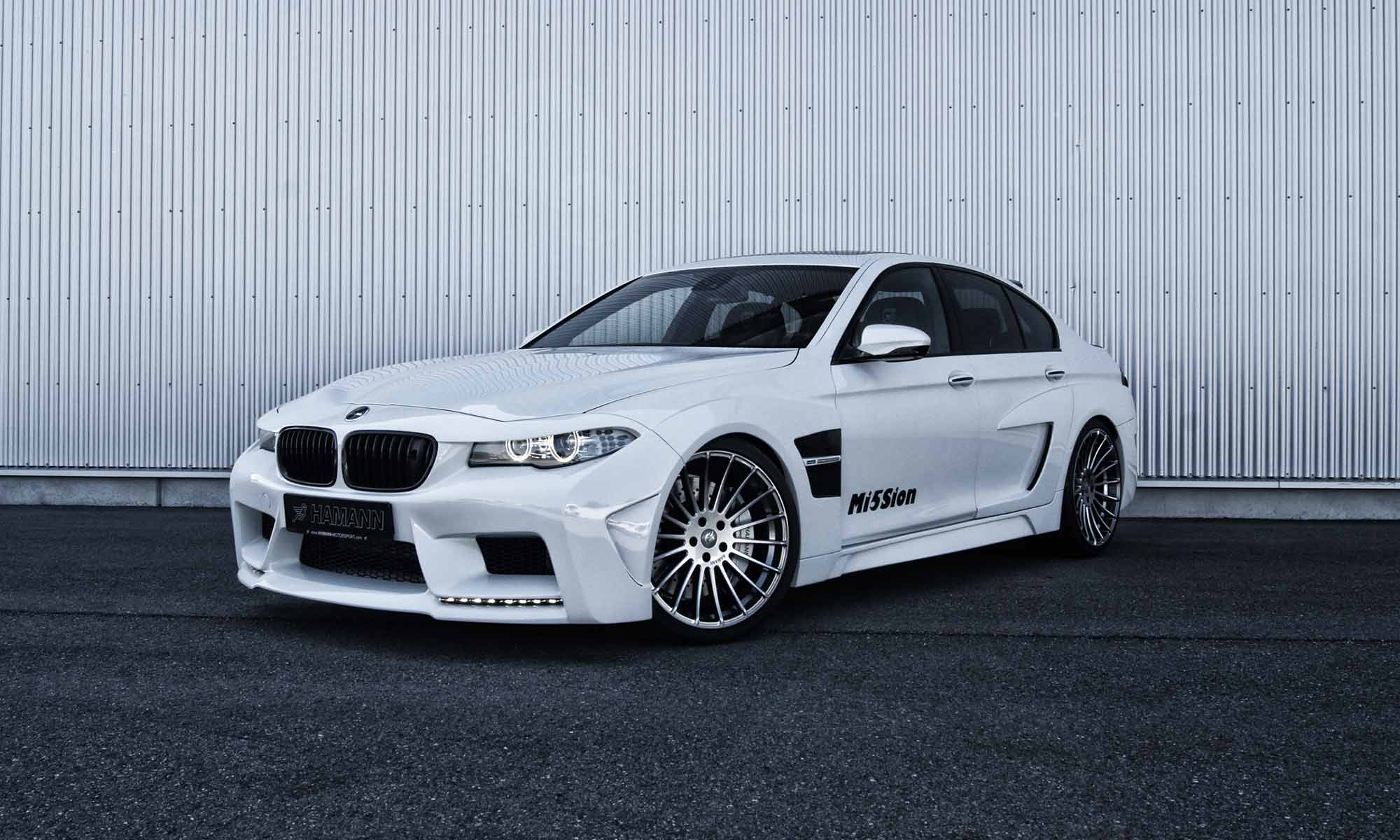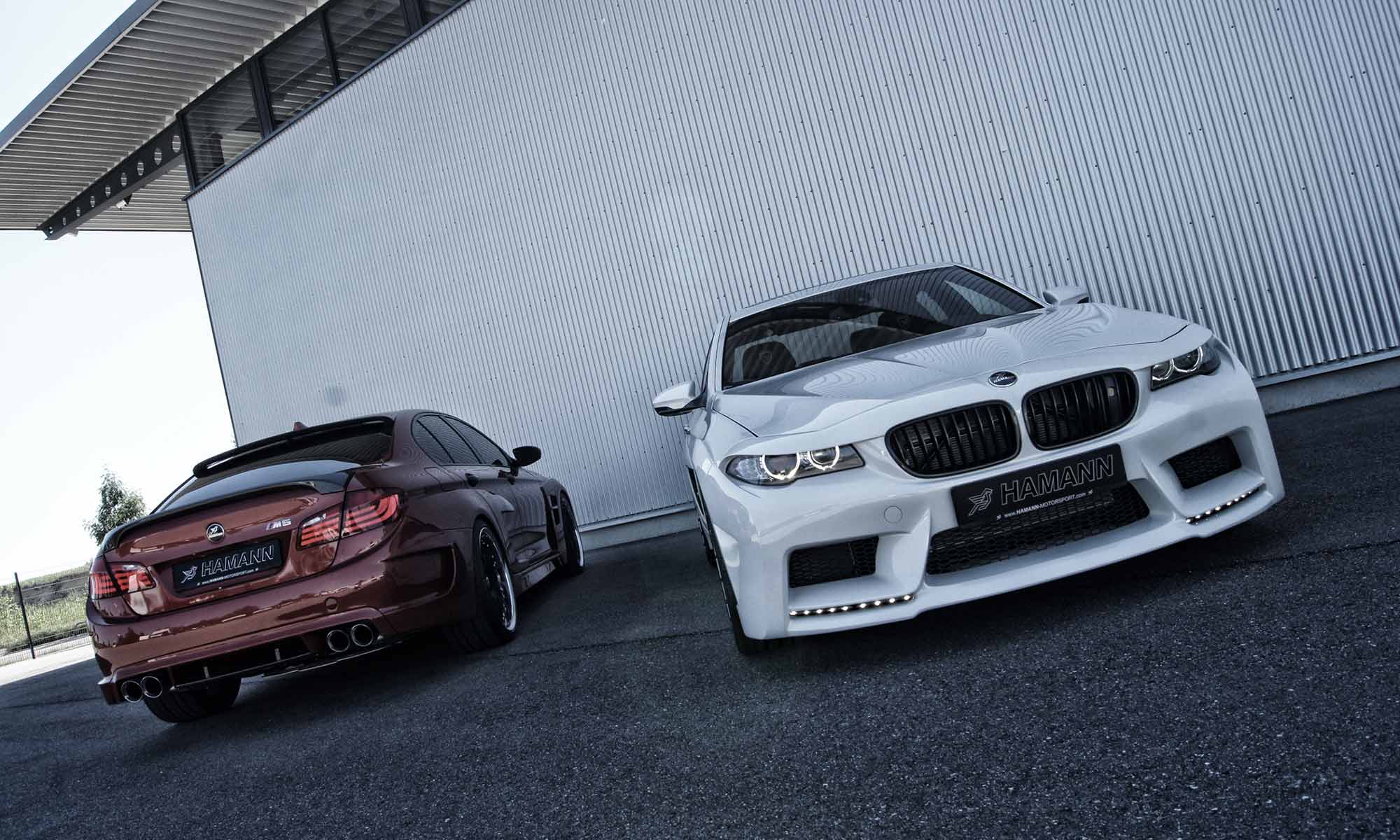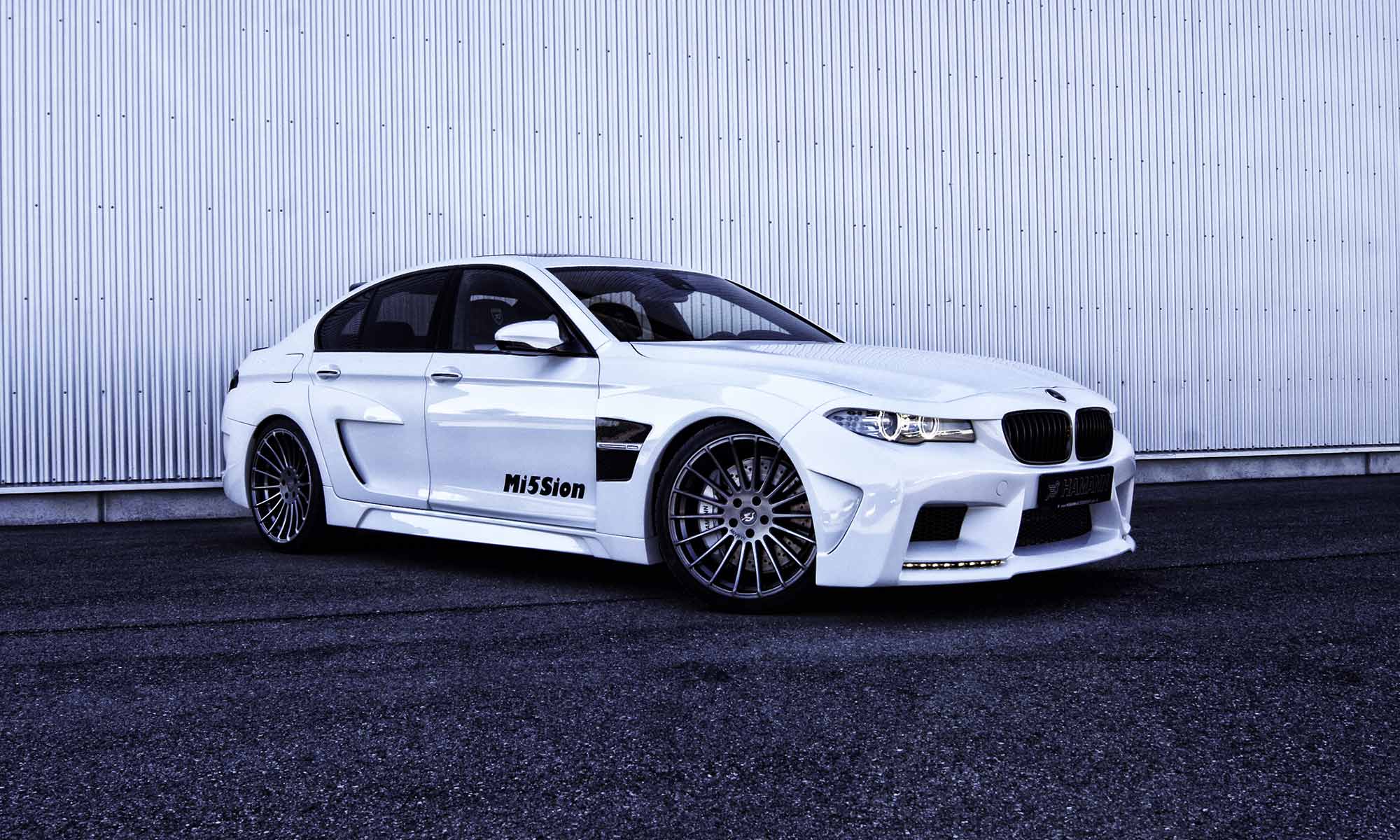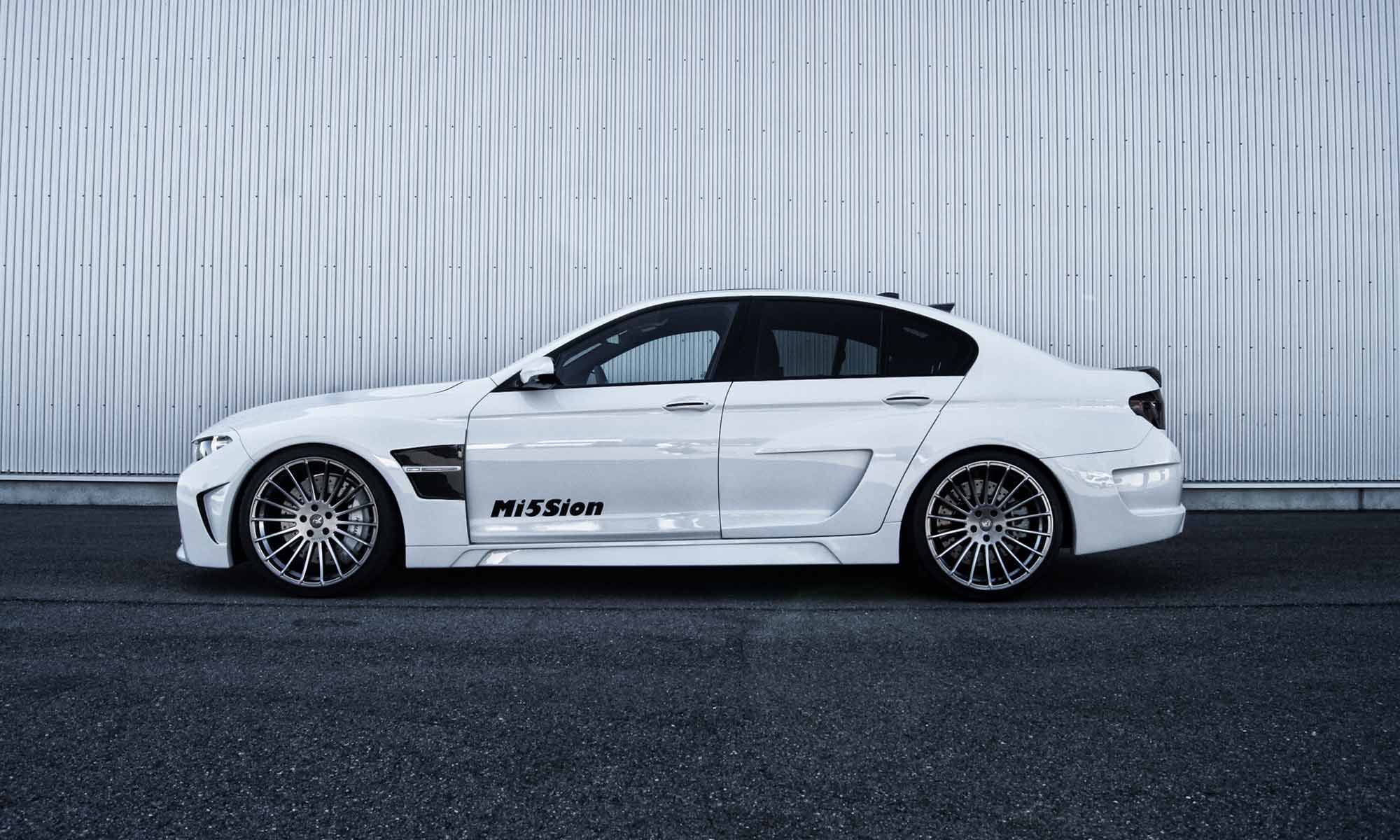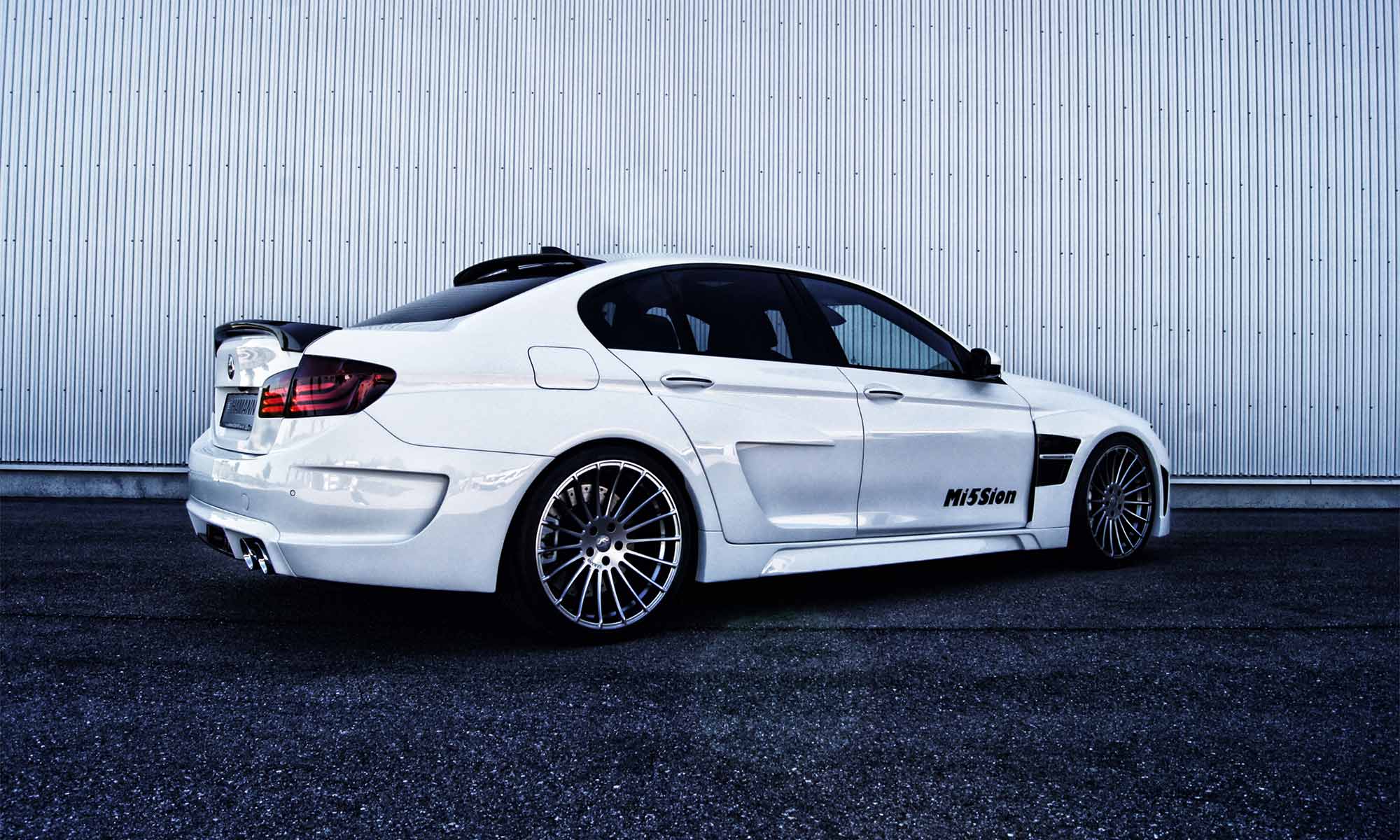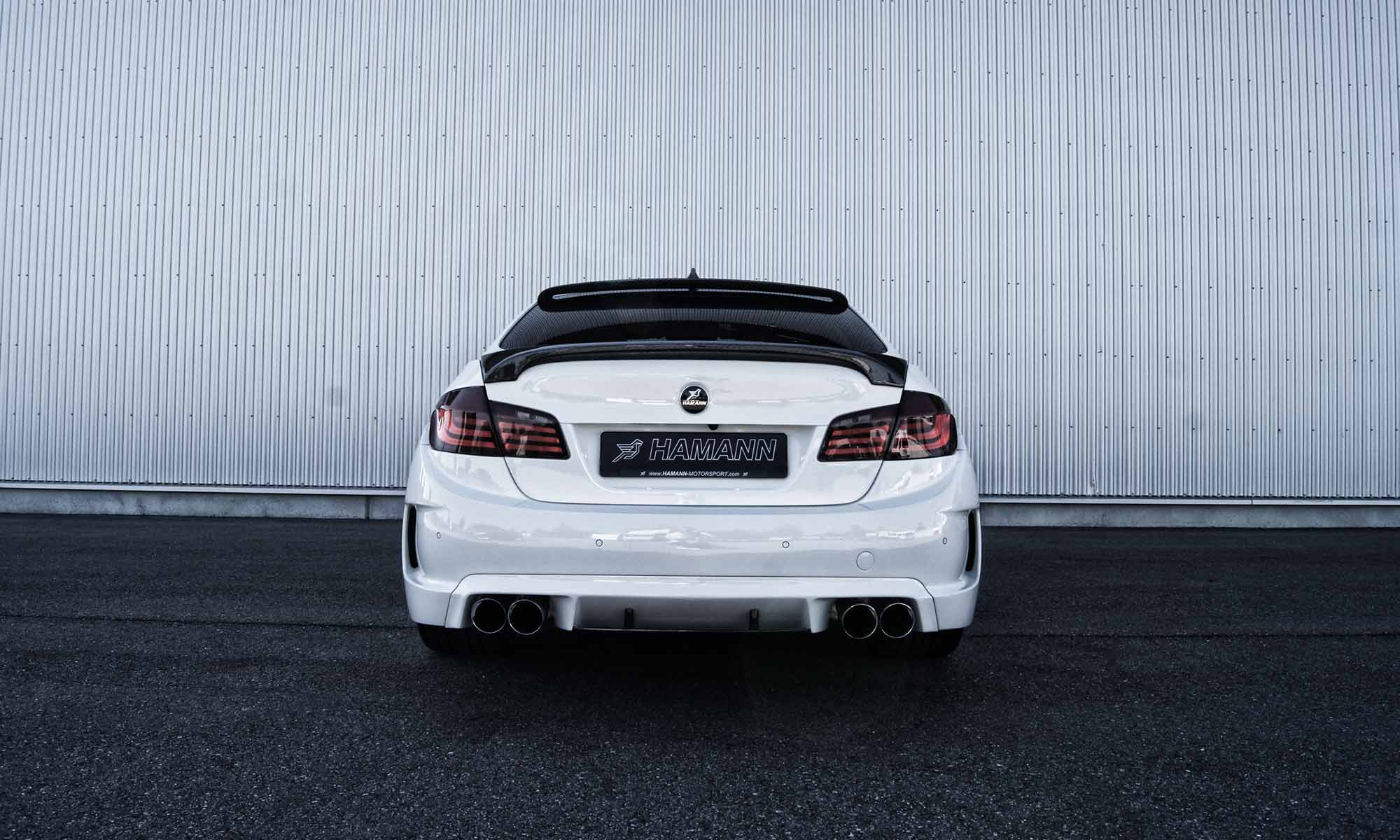 It starts with the front spoiler, where the high-voluminous air intakes, deep front splitter, and LED daytime running lights are not enough. Up front, the new dual kidney-shaped grille pushes daringly into the wind and covers the headlights completely, which duck deeply inside the cavities.
The perfect, tailor-made wider body of the 5-series adds 30 mm on each side and at the same time receives some weight treatment. After all, the components are made completely of real carbon but bring no more than 3.2 kg to each side to the scale. This includes the sporty wings, the side skirts, the door fixtures, and the broad rear wheel housings. The latter flow smoothly into the new rear apron with the air exhaust behind the fender wells. The integrated diffuser houses two stainless steel tailpipes on the left and right of the new rear silencer, which delivers just the right sound for the car's ferocious looks. The roof spoiler bravely faces into the wind, providing much better contact with the pavement.
The new, much wider wheel housings are now filled with 21-inch forged wheels – the "Unique Forged Formula" or as an option, rims of the type "Anniversary Evo Hyperblack. In front, the "Mi5Sion" boasts 265 mm wide tyres, while the drive axle is fitted with 305 mm wide. The wheels fit perfectly into their housings since the sport suspension brings the HAMANN M5 35 mm closer to the asphalt.
A special highlight is the carbon embossing, which flawlessly fits with the exterior design.
The pedals including footrest and door sill trim are made of aluminium and don't lack on sporty looks either.