Anniversary Evo
Hyper Silver
Exclusive HAMANN design wheels for BMW and Porsche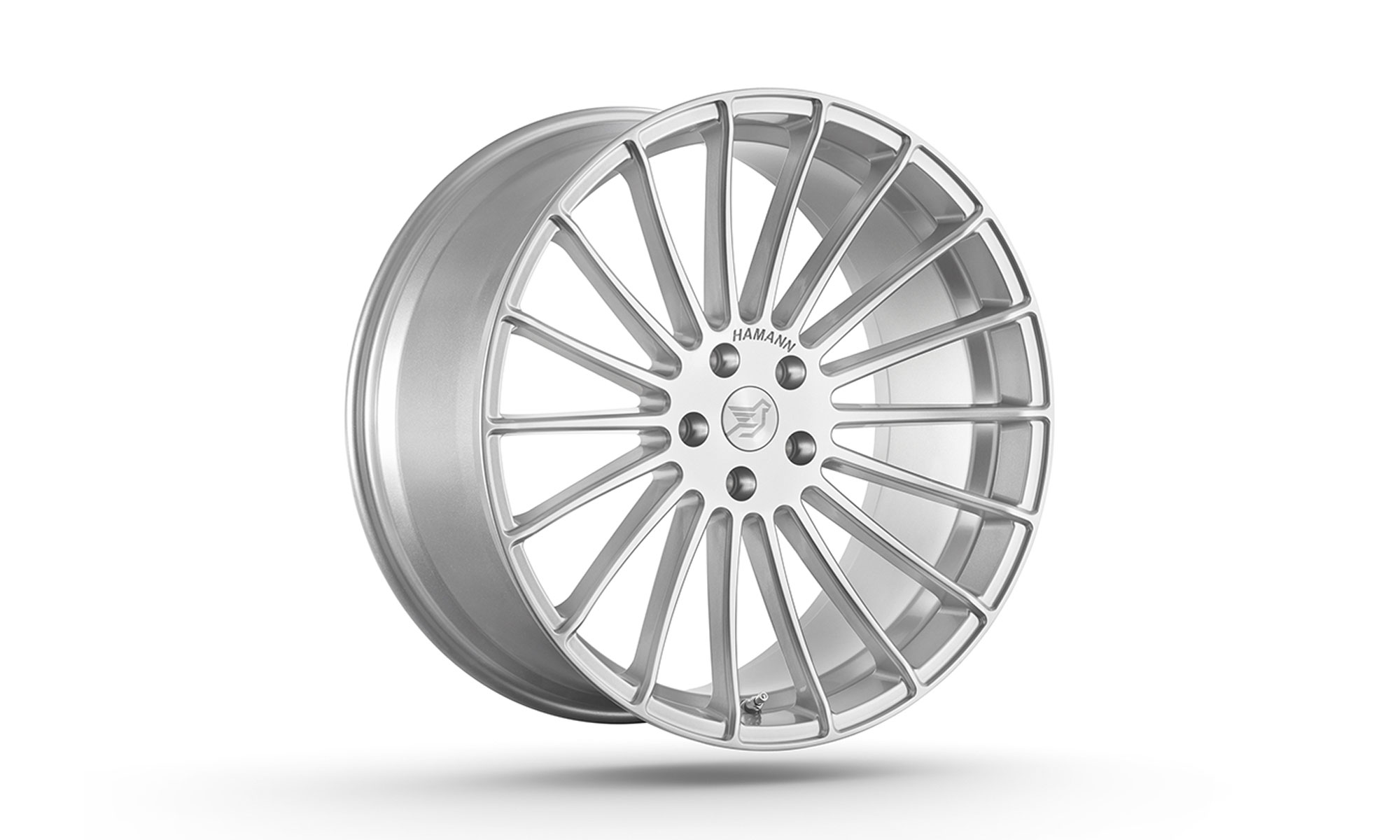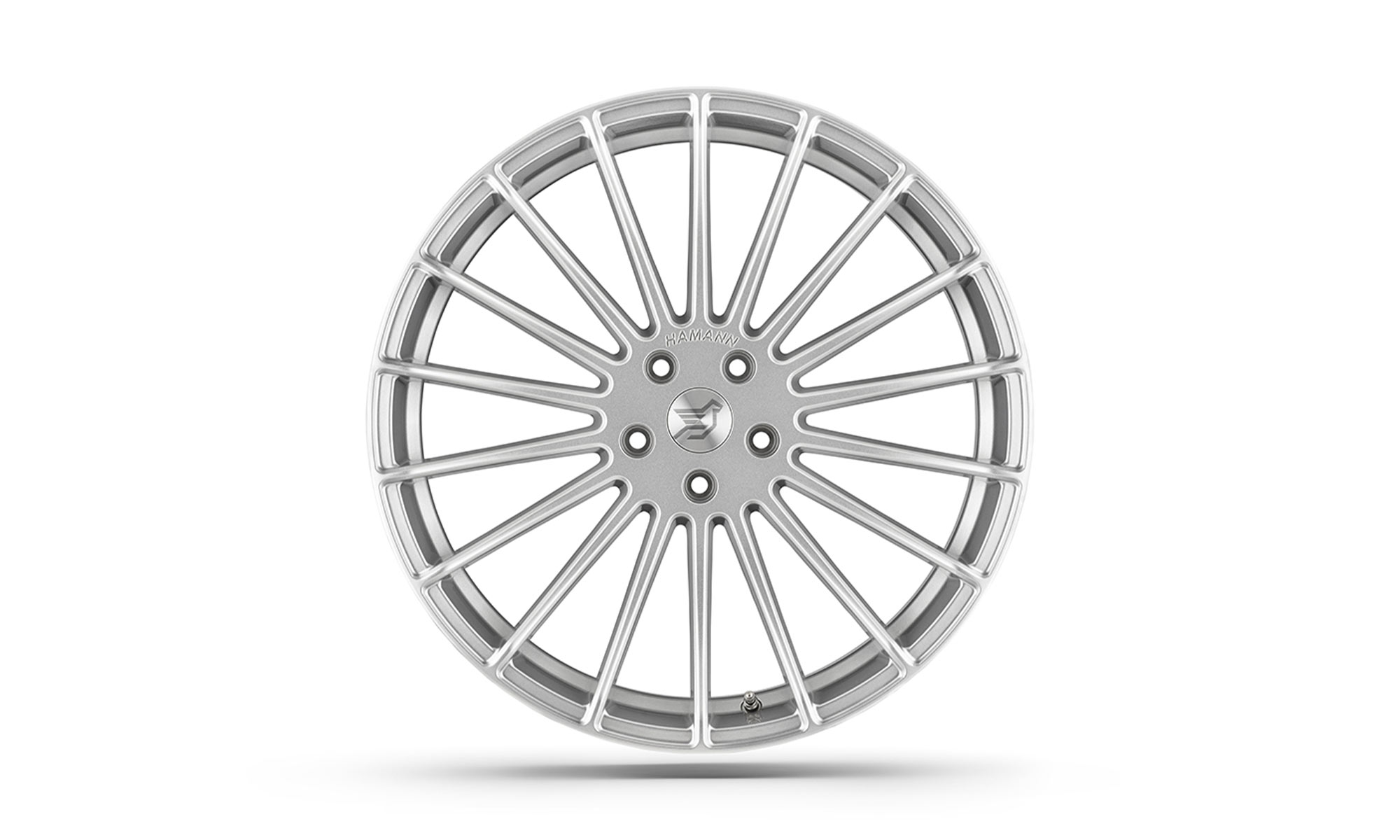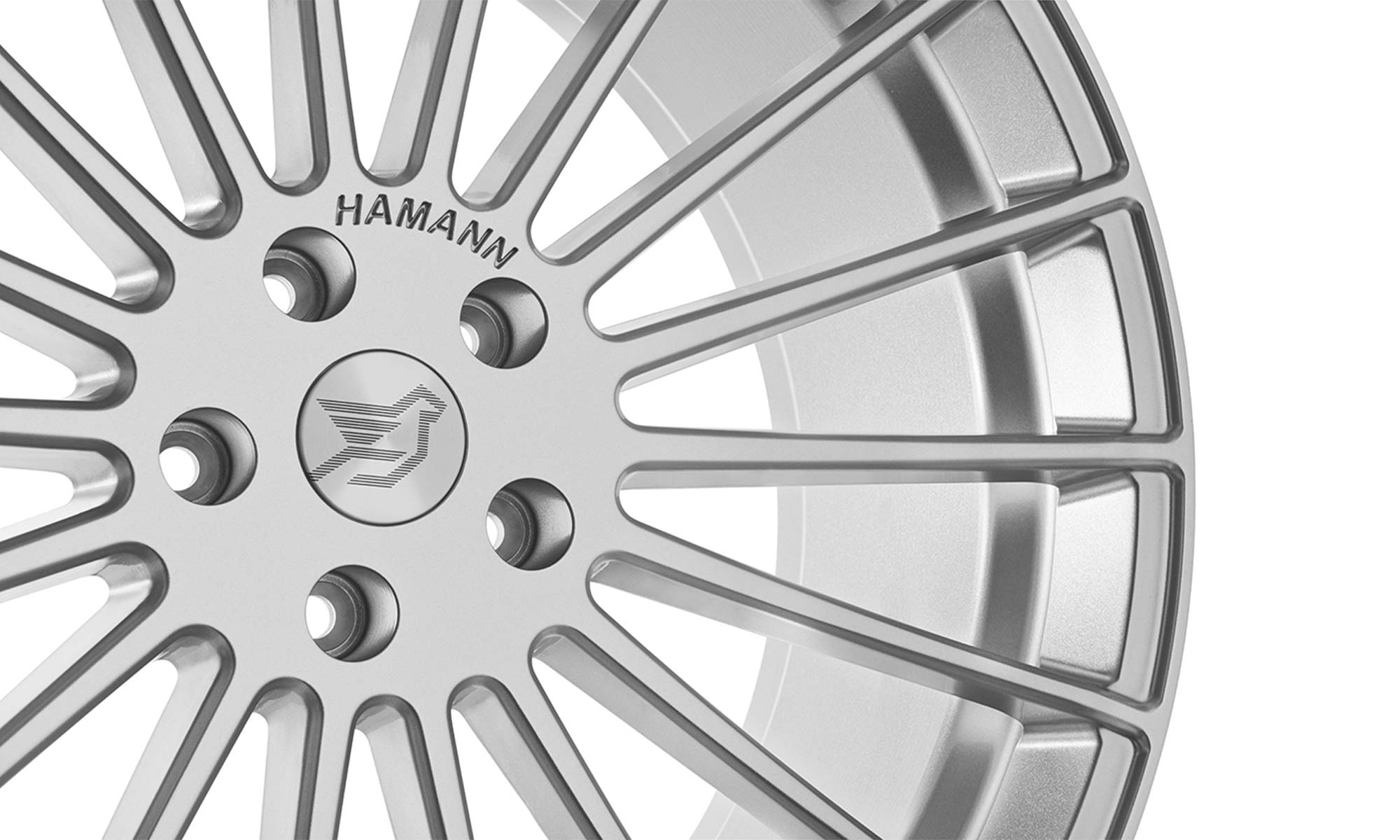 HAMANN-Motorsport presents with the ANNIVERSARY EVO a design variation for the current BMW and Range Rover heavy weights. The rim which is specially designed to match the technical requirements of hefty models is available in a 22-inch version and include a approval by the Technical Control Board TÜV.
ELEGANT MONOBLOC DESIGN
Characteristic of the elegant style is the long dished spokes in monoblock design. Modern production processes and the use of especial aluminium alloys guarantee highest loads at lowest weight.
| Size | ET | bolt circle |
| --- | --- | --- |
| 8,5 x 20 | 38 | 5 x 120 |
| 8,5 x 20 | 38 | 5 x 112 |
| 10,0 x 20 | 40 | 5 x 120 |
| 10,0 x 20 | 40 | 5 x 112 |
| 9,0 x 21 | 32 | 5 x 120 |
| 9,0 x 21 | 32 | 5 x 112 |
| 11,0 x 21 | 50 | 5 x 120 |
| 11,0 x 21 | 50 | 5 x 112 |
| 9,0 x 22 | 15 | 5 x 120 |
| 9,5 x 22 | 35 | 5 x 108 |
| 10,5 x 22 | 40 | 5 x 120 |
| 12,0 x 22 | 28 | 5 x 120 |
| 11,0 x 23 | 33 | 5 x 120 |
| 11,0 x 23 | 33 | 5 x 112 |